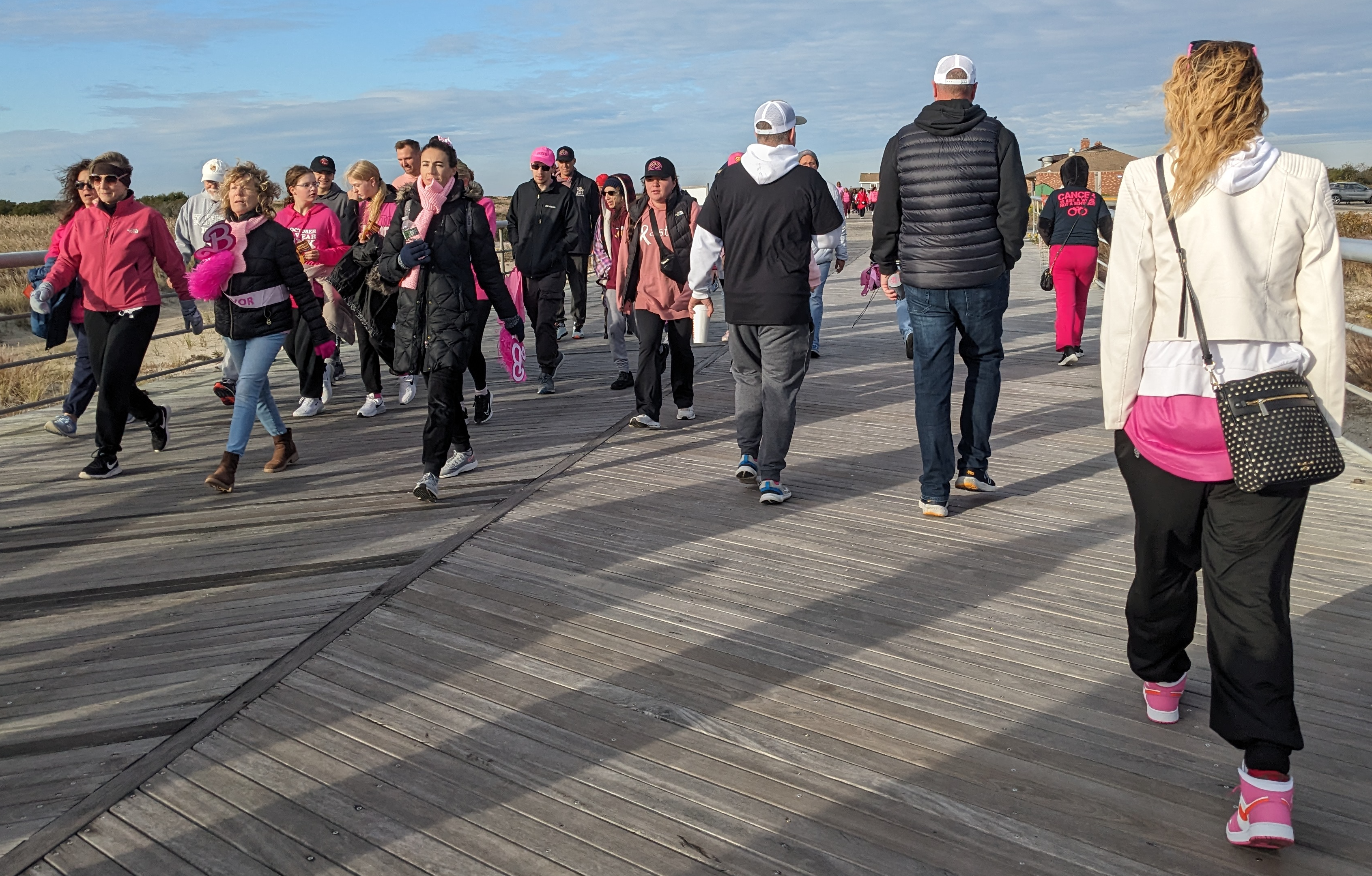 By Elise Robley
Joanne Lonegro, of Hauppauge, a 20-year breast cancer survivor, has walked in the Making Strides Against Breast Cancer Walk at Jones Beach annually for the past 20 years. She said she sees it as a form of mental therapy that she looks forward to every October.
"Even though the years have gone by, it's still very emotional," Lonegro said. "When you get to [the] fence at the end, and you touch the fence at the halfway point, it's just a very cathartic moment to just know I've come so far."
This past weekend, Lonegro was one of an estimated 60,000 Long Islanders who gathered at Jones Beach wearing various shades of pink and donning awareness ribbons for the 30th annual Making Strides Walk at the state park. Survivors, caregivers and family members of those who have battled or are currently battling breast cancer came out early on Sunday morning to show their support by participating in the five-mile walk.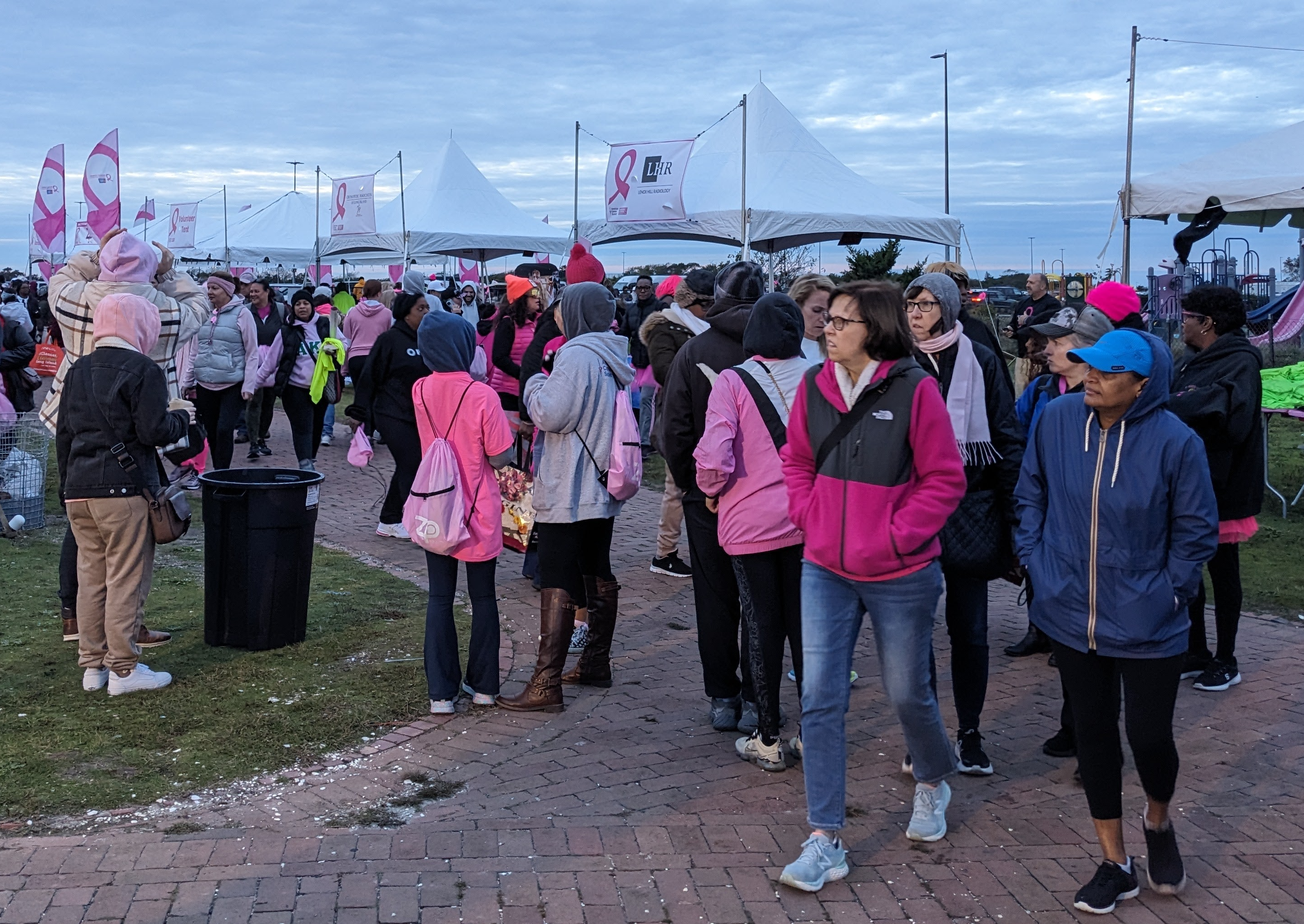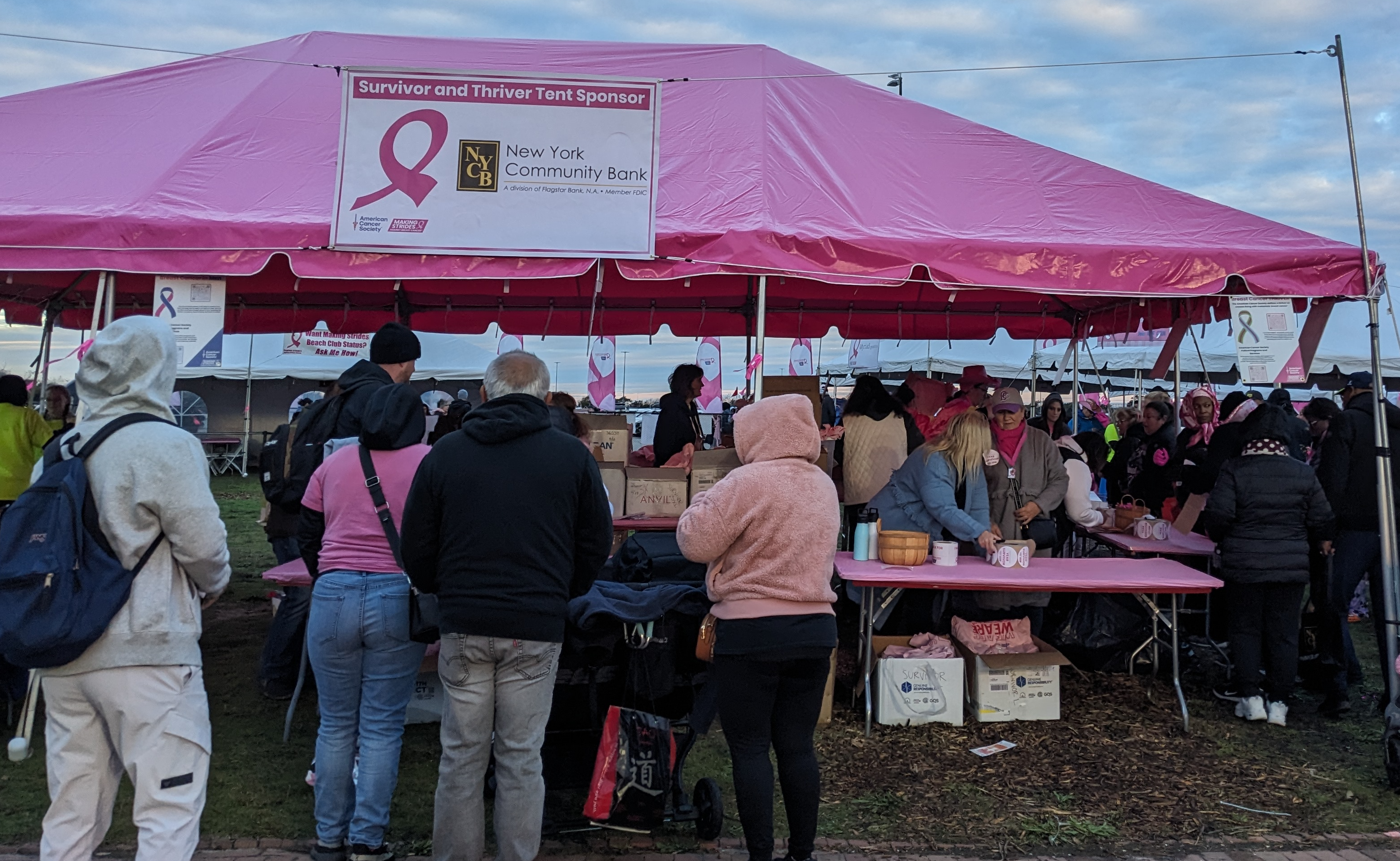 For Valley Stream resident Rhianna Collins, the Making Strides walk provided her with an opportunity to celebrate her mother, Marsha Allen, who survived her battle with breast cancer in 2019. "This is not a walk of sorrow," Collins said. "This is a celebration of life. Unfortunately, some women are still battling, but they know they're not alone, and they know they have a team of support, whether we know each other or not."
Every year the American Cancer Society hosts the Making Strides of Long Island to unite communities of people who have been affected by breast cancer, and to raise money through donations to fund cancer research and treatment programs. This year, participants raised more than $1.65 million, which was roughly 75% of the $2.2 million goal for the event.  
For the second straight year, Teachers Federal Credit Union was the walk's presenting sponsor. The credit union, which was comprised of 24 different teams, raised the most money by hosting fundraisers and various raffles. "I think everybody needs to be involved," said Kimberly Verricelli, who manages the East Northport Teachers Federal Credit Union branch. "I think Long Island has a very large rate of cancer, and everybody needs to pitch in [to] find a cure."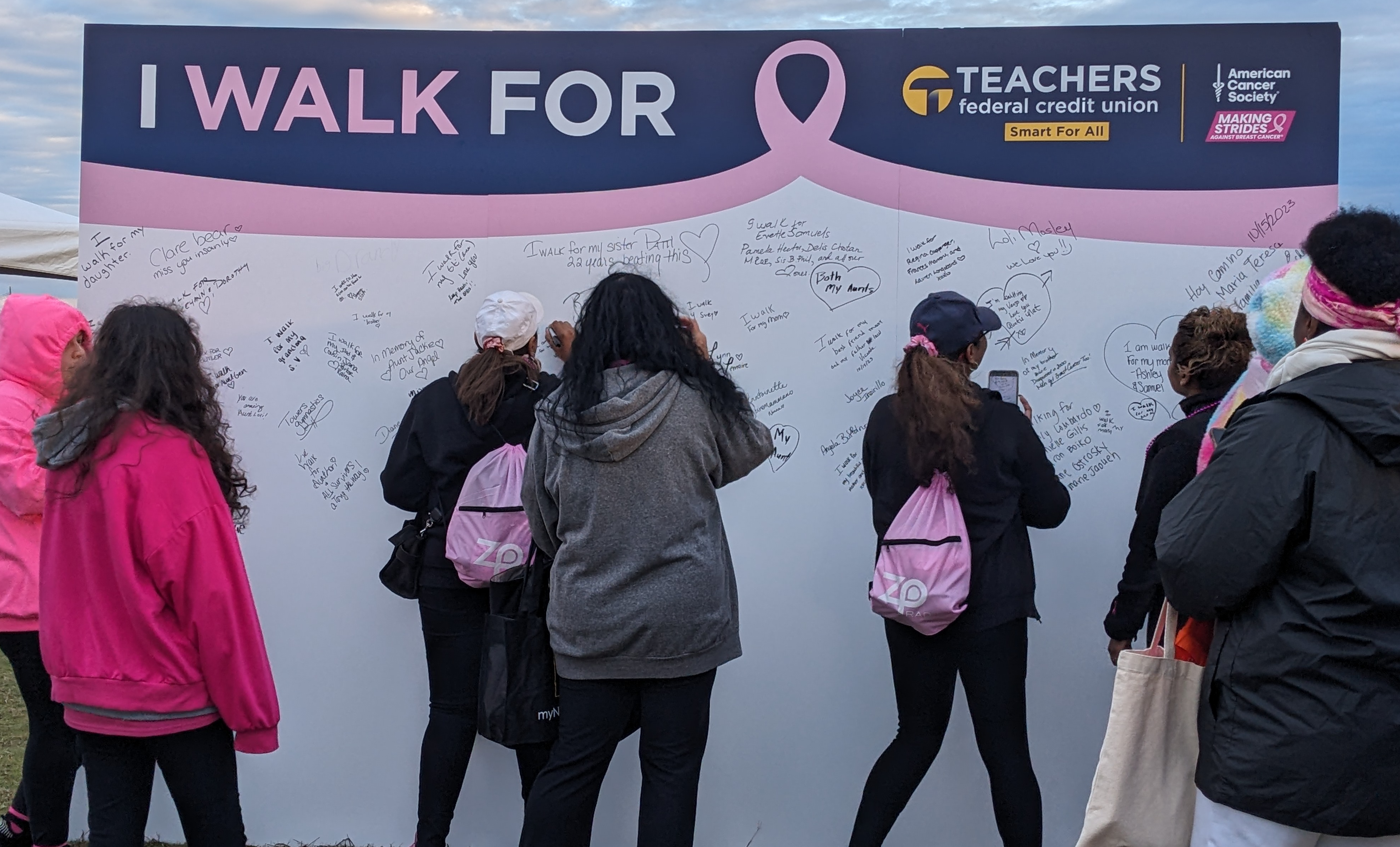 Some people, in addition to raising funds for Making Strides of Long Island, have found other ways to get involved with the cause. Rori Zura, a certified personal trainer, cancer exercise specialist and a survivor of triple-negative breast cancer, also pitches in by helping other women who have been diagnosed with breast cancer to find healthy ways to incorporate physical activity into their daily lives while undergoing treatment. During her own cancer treatments, Zura came up with the idea for Foobs and Fitness, a fitness company where she trains her clients to remain active during treatment.
"The best people I have met in this community, and even more so I have to say my favorite people are my clients," Zura said. "Being able to work with them and just see how much they've grown from where they've started is an amazing journey for me to see from the outside. Then to see how it impacts their lives, you can't put a price on that."