By J.D. Freda
Deep beneath the active hallways of North Shore High School sits a secluded, grungy, partially torn wrestling mat. Lining the ceiling of the wrestling room are loud industrial fans. Each wrestler weighs in on a small scale in a locker room, which is more of a glorified storage closet. This is the case for many small, school wrestling programs and coincides with the sport's mentality: "grind always." One family and one coach, however, have been able to succeed in the program and elevate it tremendously.
In the high school's 61-year history, one name has dominated the record books in varsity wrestling: Grabher. From eldest brother, Robbie, to middle brother, Danny, to current county standout Steven, and father, Steve Sr., the surname has been a constant in North Shore's wrestling room.
"When Robbie came into the program, he set our win record with 126 varsity wins. Danny, who had the good fortune of coming up as a seventh grader, broke that record with 168 varsity wins," said Mike Emmert, who has coached three generations of Grabher brothers. "Steven, this year, broke his two older brothers' records at 174 varsity wins."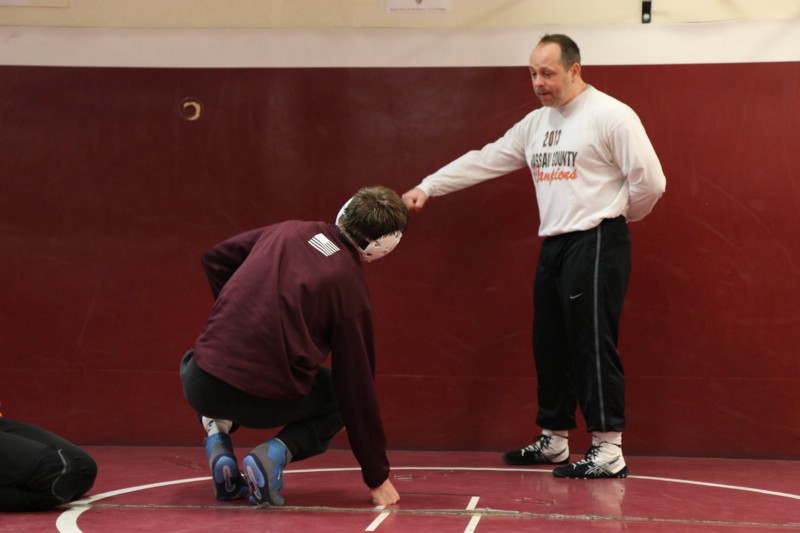 Steven finished second in Nassau County in both his junior and senior seasons, and made it to state tournament. His last match was at the state meet in February. "It was emotional," Steven said. "All the hard work I've put in, those countless hours, but I left it all on the mat."
Steven and Emmert shared a moment after the final whistle. The young wrestler made no qualms about the coach's impact on his life. "He's coached me since I was a little kid," Steven said. "He's my rock. He's like a second dad to me."
Emmert has been a mainstay on the maroon mats since his high school days. "I've spent 35 consecutive winters down in this wrestling room," he said. "And for 14 years, to have that same last name on the roster has been an honor."
Emmert's partnership with the family began when Robbie (Class of 2009) joined as a freshman.
"Everything he's done for his wrestlers, not just my sons, but for the program as a whole, is special," Steve Sr. said. "He's a great coach and an even better man." Steve Sr. has been heavily involved with the wrestling program, as well, pushing for the upkeep of its amenities in years past.
The eldest of the Grabher brothers set the tone for what would become a historic legacy at North Shore. "I was able to win my county finals match," Robbie said. "I pinned the guy and jumped into Coach Emmert's arms and was immediately overwhelmed by an unbelievable sense of accomplishment. I couldn't have been more fortunate to have a guy like him in my life, not just as a coach, but as a friend and mentor. He's been an absolute blessing for our family."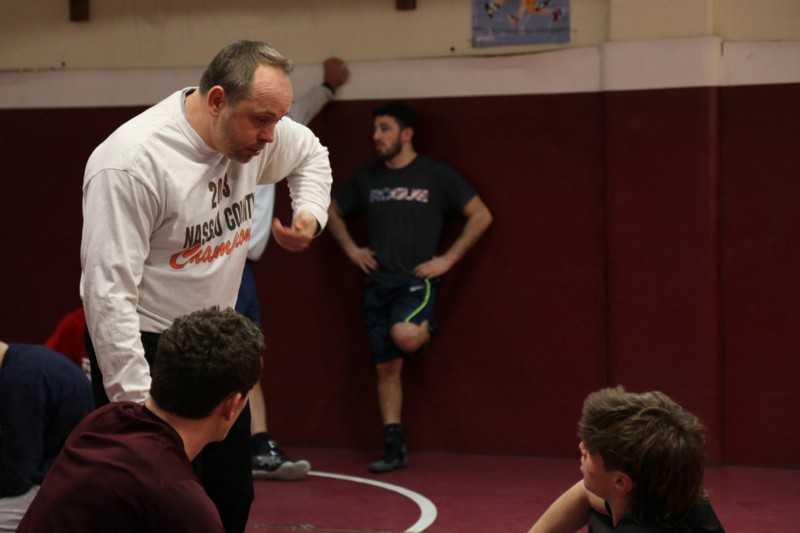 Robbie was recently inducted in to the North Shore High School Hall of Fame as a three-sport athlete: lacrosse, wrestling, soccer.
Emmert remembers middle brother, Danny, for his wrestling skills and his quick wit. "He had some great comebacks," Emmert said. "Having that kind of relationship where we could break chops and make it fun was great."
Danny went on to play Division I lacrosse at the United States Military Academy at West Point, a feat Emmert is supremely proud of. "I remember going to family functions and watching Danny play at West Point on an iPad," Emmert said. "I get to do that same thing with Steven."
Steven, following in his brother's footsteps, will be taking his talent and athleticism to play lacrosse at West Point as well.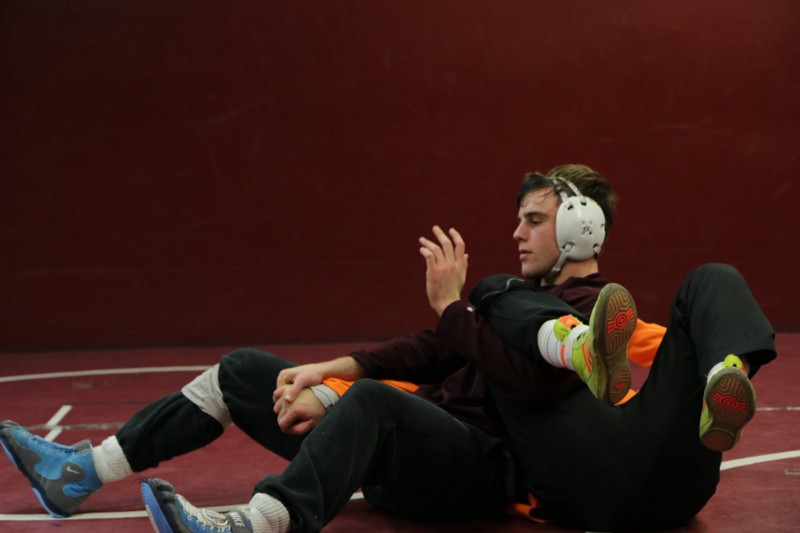 Emmert has built a bond and rapport with Steven, having coached him since he was 7-years-old, and the impact he has had on the Grabher family is matched only by the effect the Grabhers have had on him.
"I'm losing a family," Emmert said. "Steven's next goal is to be an All-American in lacrosse, and I feel strongly that he will do that because of the lessons he learned both here in the wrestling room and at home.
Editor's note: The following story was originally published by Herald Community Newspapers. It appears here with permission. For the original, go to liherald.com.