By Katrina O'Brien
Following the success last year of Babylon Village's first LGBTQ Pride Parade, organized by local residents Robert Mckeown and Michael Roman, the second annual car parade and festival took place on a sunny June 6. The event received support from the Chamber of Commerce and was embraced by the community.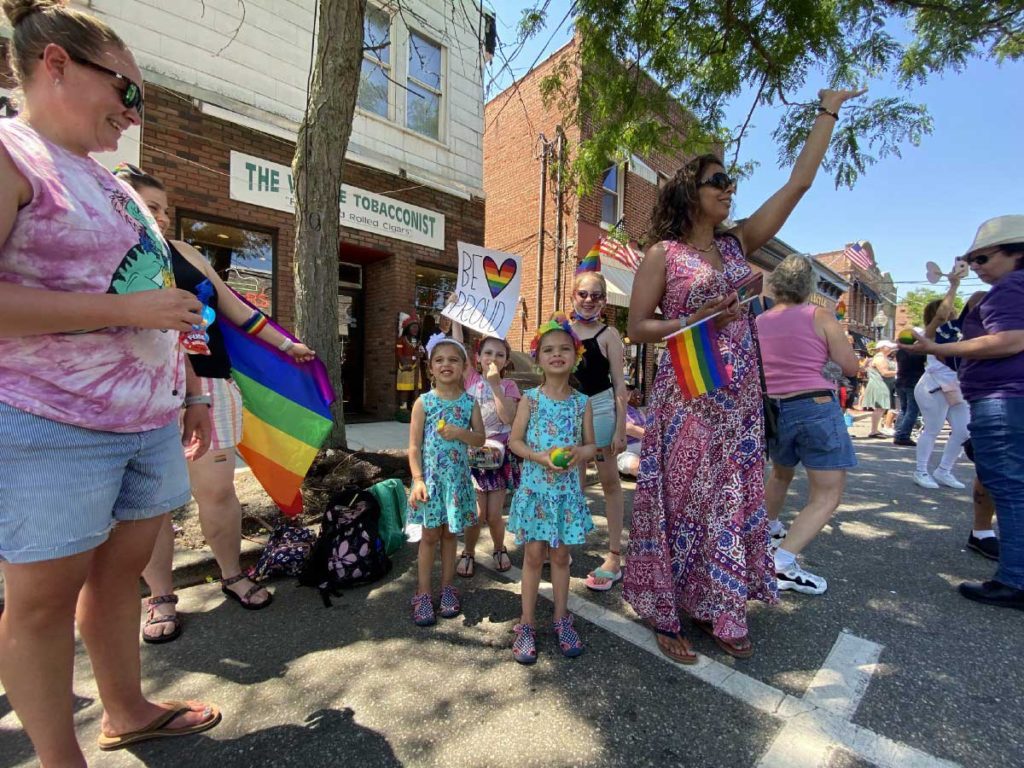 As mask mandates started to ease and the warm weather beckoned, smiling people came from miles around to cheer on participants as the village shut down Main Street to Deer Park Avenue for the parade of cars, performers and floats. Local restaurants and commercial sponsors also turned out to support the LGBTQ community.
In the United States, LGBTQ Pride Month is celebrated in June to memorialize the Stonewall Uprising, which took place in New York City in June and July of 1969. Patrons of the Stonewall Inn, a popular gay bar, and neighborhood locals fought back against police when they became violent during a discriminatory raid at Stonewall. This moment in history is widely considered one of the most important leading to the liberation movement for LGBTQ rights.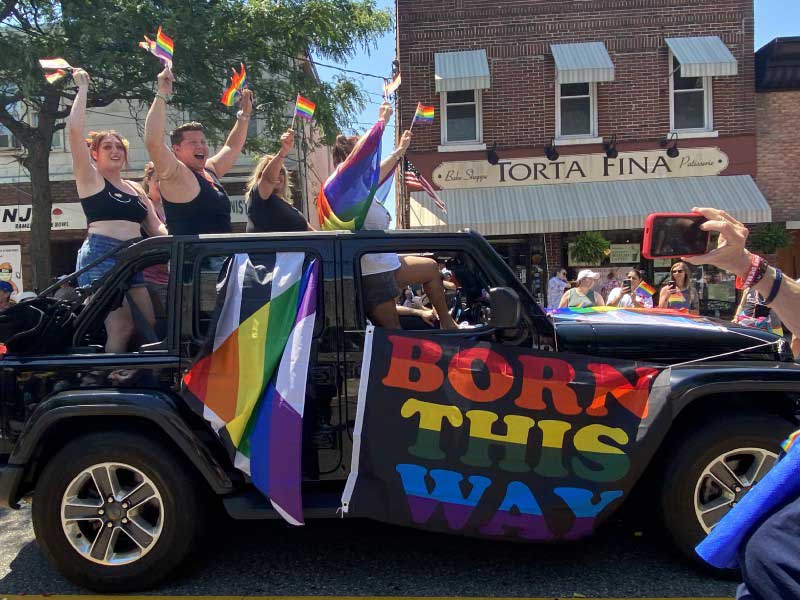 Babylon's celebratory event reflects the many accomplishments made by the gay community on Long Island. The year 2021 has been a difficult year for anti-L.G.B.T.Q. legislation, however. Tennessee became the first state to require facilities to post signs if they allow transgender people to use locker rooms, dressing rooms and restrooms associated with their gender identity. It is the first so-called "bathroom bill" enacted since North Carolina's "HB2 law" in 2016, which mandated that people use public bathrooms that correspond to their "biological sex."
Pride parades like the one in Babylon are designed to send a different message to young people.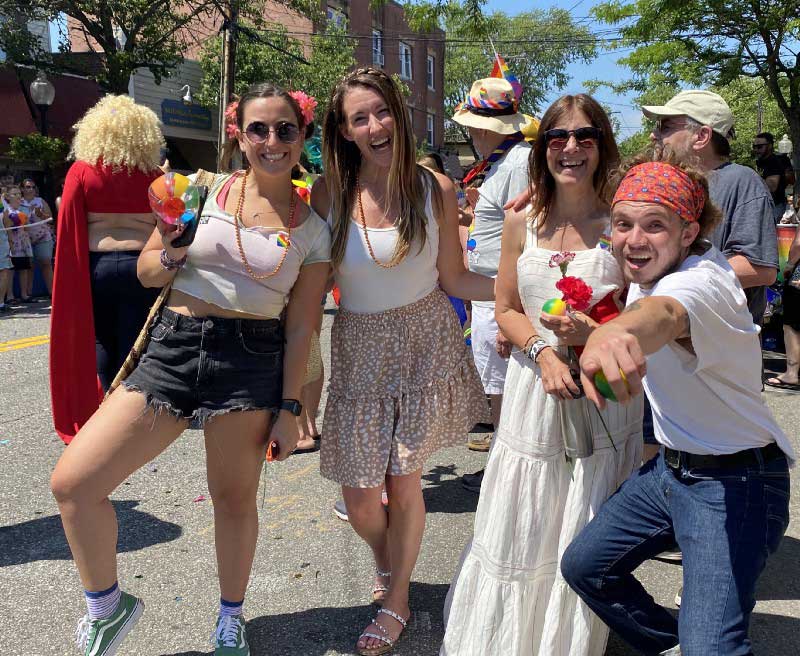 Lisa Mecroto, a Babylon resident and educator, explained why pride parades like the one in Babylon are important to build a sense of community. "As a teacher, I believe that all kids should have this growing up, so they know they're in a safe space, so they know going forward, everybody loves life, and that's what needs to show. As teachers, as parents, as community members, this community rocks."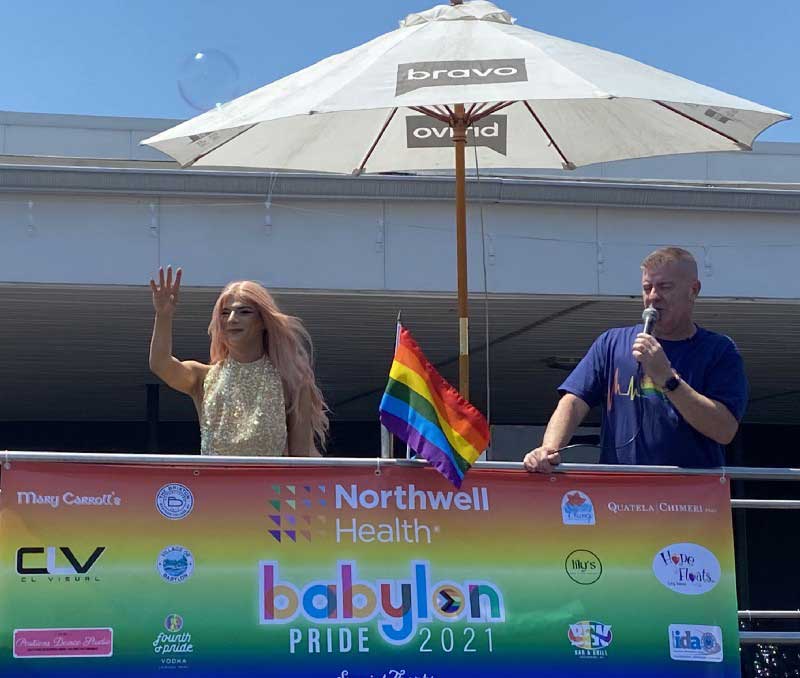 Izzy Buassier, the chef of Barrique Kitchen & Wine Bar, said the event will take place annually in Babylon's downtown, and it might expand to other communities. "Hopefully," Buassier said, "because this is beautiful. It should, the camaraderie should spread around Long Island, because it's needed."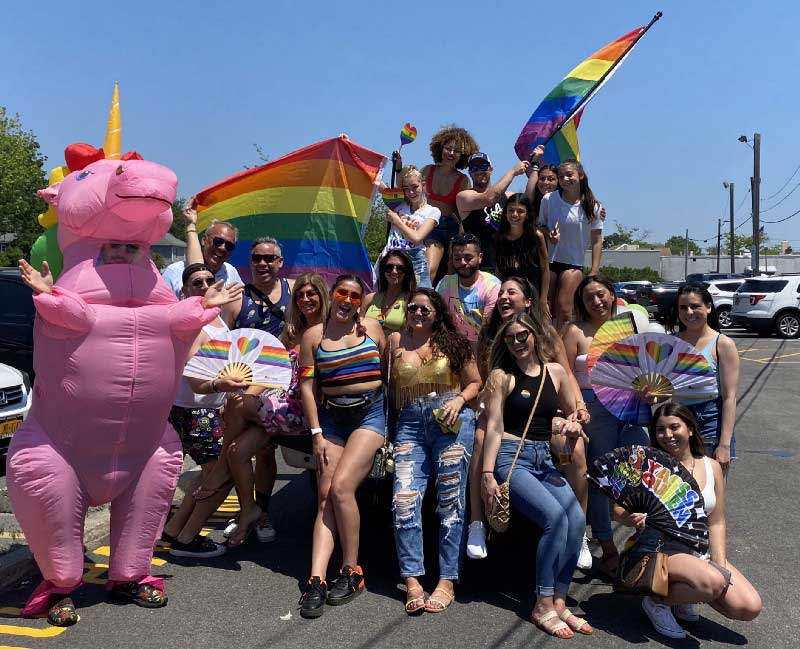 Renzo Ballestro, restaurant manager of Barrique Kitchen & Wine Bar, spoke to Babylon's strong sense of community. "We [coordinated] with McKeown; we put this thing together last year in the matter of four weeks, and now it just grew into something beyond its scope of happiness, and that is what we needed in this community, and everything came together," Ballestro said. "You know we are just a really big family."
To stay involved in upcoming events In Long Island to NYC, log on to www.lgbtnetwork.org.