By Charles Shaw
Editor's note: This is part five in a long-term series on Uniondale by Hofstra University graduate journalism students enrolled in Community Journalism this past fall.
Last May, protesters gathered in front of Nassau County's Museum Row in Uniondale to remind the public that the land upon which the county's landmark museums sits is, in fact, Uniondale — and not a section of Garden City
The protest, led by members of the Greater Uniondale Area Action Coalition, was in response to years of mapmakers erroneously labeling the areas of Uniondale north of Hempstead Turnpike as East Garden City. While the event brought attention to the issue, the naming problem persists some seven months later, local community activists say.
"We're still fighting," said Pearl Jacobs, president of the Nostrand Gardens Civic Association in Uniondale and a member of GUAAC. "The struggle is real, and we will continue to advocate strongly to stop encroachment on our boundaries and to maintain our identity."
According to various reports, East Garden City appeared in census records dating back to the 1970s. The name encompassed a 3-square-mile stretch of land that, in addition to Museum Row, encompassed Nassau Veterans Memorial Coliseum, Roosevelt Field Mall and part of Hofstra University.
After years of protests by residents, the Town of Hempstead Board passed a resolution in 2015 to repeal the East Garden City designation and remove the name from its 2020 census maps.
Despite progress, issues have lingered since the recent mapping change. "It takes time to correct it in all the places, and we haven't had the time to correct it because it just went live," said Jeanine Maynard, a co-facilitator of GUAAC. "We've had more than 20 years of mistakes."
Uniondale's array of zip codes only adds to the name confusion. According to Maynard, Uniondale has nine zip codes, but only three are recognized as Uniondale. The rest are attributed to other communities. For example, the 11530 zip code for Garden City runs through Uniondale north of Charles Lindbergh Boulevard and south of Old Country Road, but Uniondale is not on the U.S. Postal Service's list of acceptable names for buildings in that area. Because of the zip coding issue, places such as Nassau Community College and the Cradle of Aviation Museum are given a Garden City address, even though they fall within Uniondale's geographic boundaries.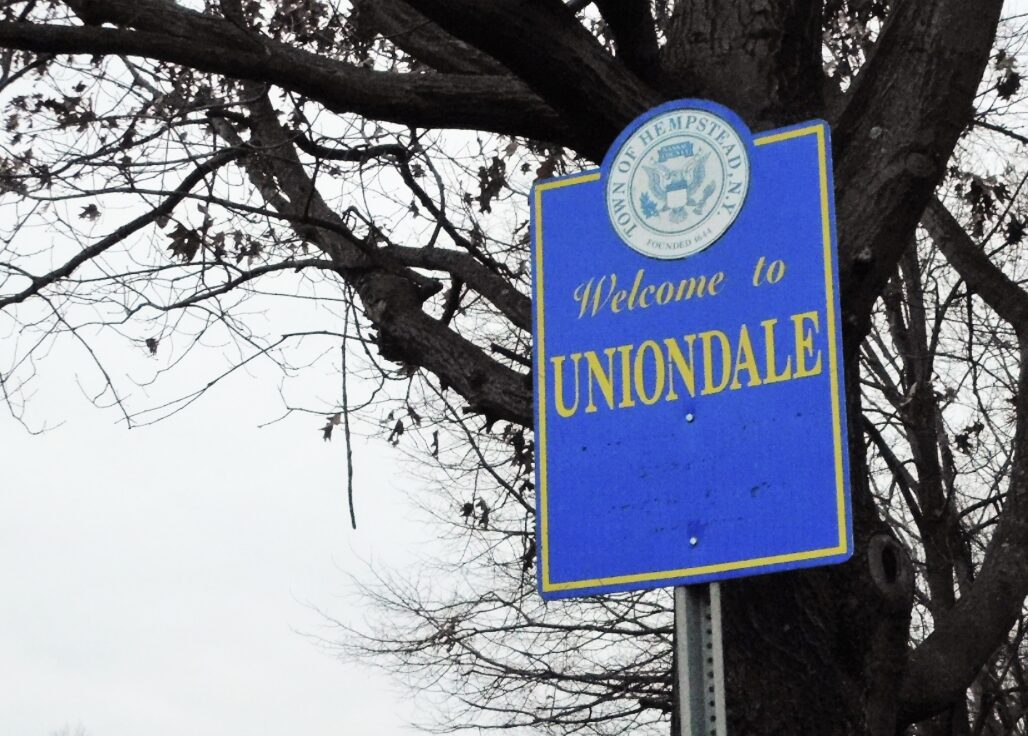 For Maynard, the mislabeling of such landmarks has a serious impact on the community's identity. "A lot of people are afraid to come to Uniondale because they think Uniondale is a certain type of place," Maynard said. "They think it's more dangerous, but they don't realize when they come to the museum or to the mall, they're coming to Uniondale."
According to Jacobs, the identity issue could also have a negative financial impact on the community, itself. "We're a minority community, and we cannot keep our identity," Jacobs said. "If it continues, it can encroach on our tax base and our revenue, and if you lose tax revenue, then it definitely disenfranchises our community."
Uniondale Fire Department officials say the East Garden City name can, at times, slow response time, noting that they have had to deal with communication issues because of it for some time. The department uses a communication system that provides vital information, such as nearby hazards, fire hydrant locations and building occupancy, to units responding to calls. The system is linked with Google, which had previously labeled the area north of Hempstead Turnpike as East Garden City.
According to the department, information would be inputted as Uniondale, but Google maps would identify the area as East Garden City, resulting in vital information not showing up for incoming units. John Skelly, the department's district secretary and a former chief, said the system did not previously pick up on the Uniondale name in the 3-square-mile area known as East Garden City, and even to this day it may not.
"If it comes up and doesn't mesh with our system, I get nothing on my screen," Skelly said. "So that's a lot of information I don't have at my fingertips that I should be having."
While Google has worked with the fire department to correct the issue, Skelly said there are remnants of East Garden City in the mapping.
"We need to get this corrected," Uniondale Fire Commissioner Anthony Lebron said, "so this way people who need help can get the response they need."
"There are brave men and women who volunteer and put their life on the line for this community," Uniondale Fire Commissioner Fitzroy Morgan said. "And for something like this to keep happening and not be resolved, I think it's an injustice."