By Sam Schultz
Strapped in knee-high boots and safety gloves with big garbage bags in hand, roughly 50 volunteers gathered recently for the Great South Bay Society's 17th annual cleanup in Amityville to help protect South Shore wetlands.

As the boating season ends, GSBS's founder, Todd Brice, sets his sights on organizing the event. "Over the years, our haul of garbage and debris [has] gotten lighter and lighter, and that's a good problem to have," he said.

For Brice, the cleanup has been a mainstay in his life since founding the Great South Bay Society in 2007. "Twenty years ago, I would spend a lot of time out on the islands duck hunting and fishing," he said. "I noticed there was a ton of garbage and debris [lying] around, and I wanted to start doing something about it. We orgainzed a bunch of guys, got our boats together, and we started doing annual cleanups.

"There were times where we had 150 people," Brice continued. "We had for a while a sponsorship with Coca-Cola, and they used to bring 75 people every time. Over the years, people have come and gone, but we aim for around 50 to 75 people each year."
The volunteers work to gather as much debris from the islands in the Great South Bay as possible. Debris ends up on the islands because boaters and others discard it there, or it washes up in the tides from mainland Long Island.
Around 15 boats, all owned by volunteers, set out Oct. 1, casting off from Amityville Creek and venturing to West, Townsend and Snappin islands, among others, between Amityville and West Gilgo Beach. This reporter accompanied the crews.

Raffles for community gift baskets prepared by local businesses were offered, along with free food and beverages for volunteers. T-shirts were available for purchase.

"The Amityville community has been very helpful with all of this from the very beginning by providing raffles from local businesses," Brice said. "It's been super useful. Amityville is a super small town. Everyone you see here are people who do tons of volunteering. Everyone here is a giver, not a taker."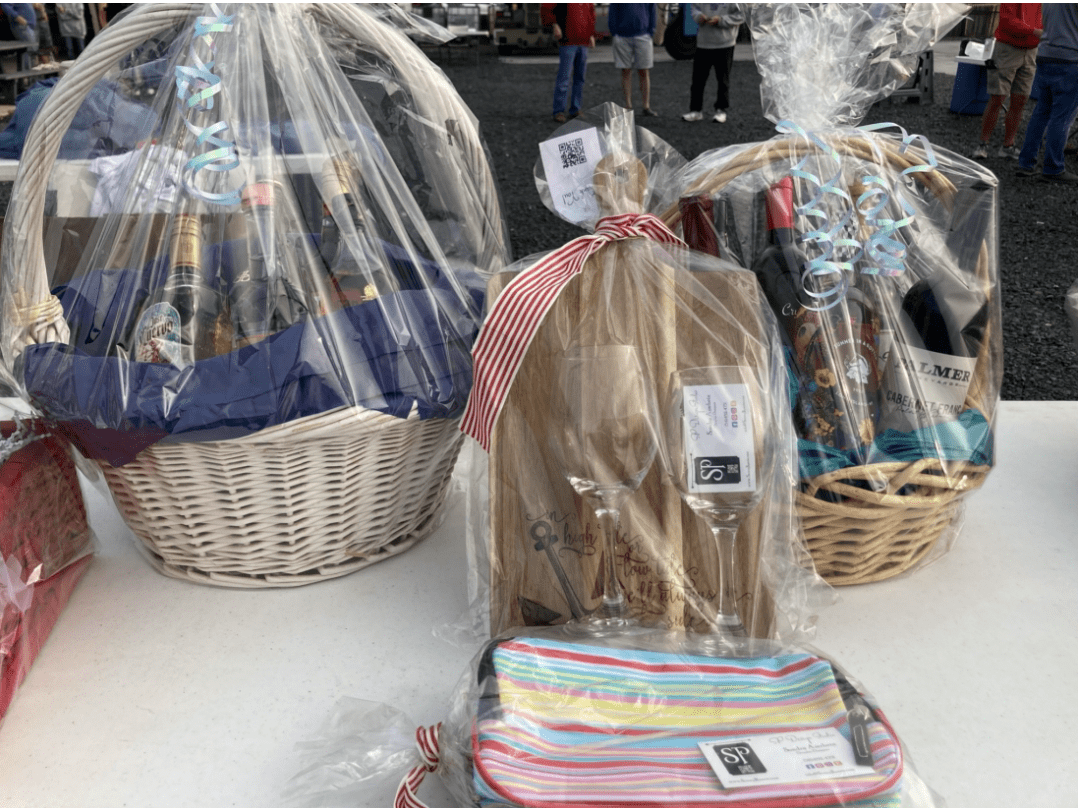 In 2021, GSBS began using the annual cleanup as a fundraiser to support cancer patients at New York-Presbyterian Weill Cornell Medical Center. "What we're trying to help out with is commuting back and forth from the city for treatment," Brice said. "What we've established with the hospital is a way for them to fund people's transportation through Uber, Lyft, and if someone has to stay in a hospital nearby."
The Freeport-based volunteer organization Operation SPLASH (Stop Polluting Littering and Save Harbors), which since 1990 has been committed to cleaning up South Shore waterways, joined in the GSBS effort in October.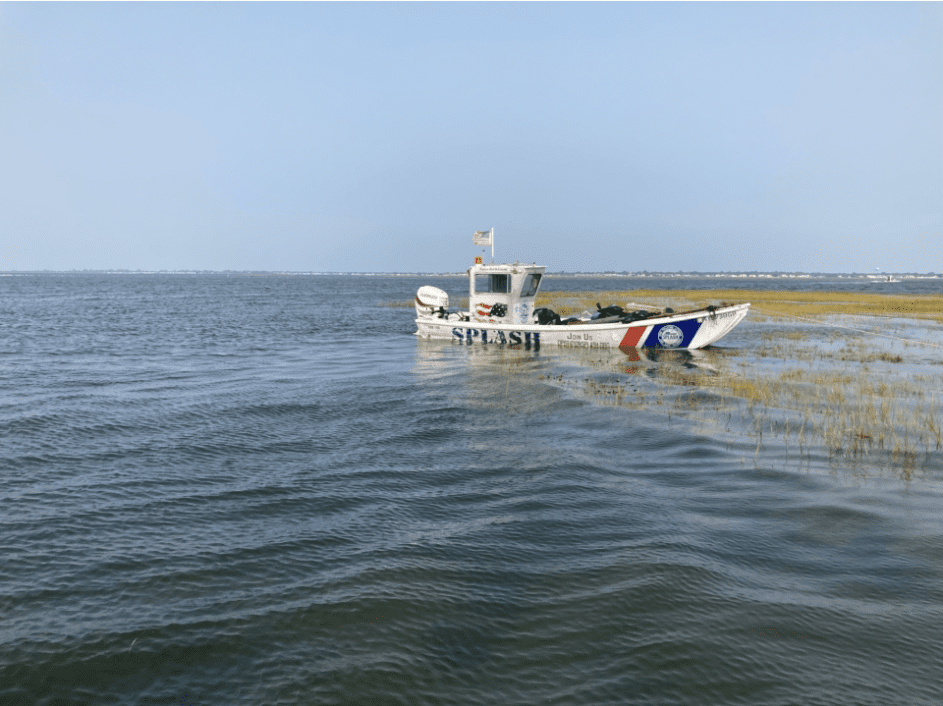 The 2023 GSBS cleanup was Brice's last as lead organizer. His 15-year-old son, Quinn, will take the reins in the future. "I love doing this, and I'm excited to have a bigger role," Quinn said. "We all live here, and we all deserve to be able to live here without looking at garbage. I want to make sure we can enjoy where we live and clean up after the people that don't really care."