By Frank Luisi
On Nov. 4, the Veterans Legal Assistance Project, a student organization at Hofstra, held a one-day legal clinic at the Maurice A. Deane School of Law that helped veterans with matters ranging from discharge upgrades to the reduction of appeal times. Formed in 2012 after a group of law students, who were also veterans, decided to help retired members of the military regardless of their discharge status, VLAP hosts biannual clinics in which pro-bono attorneys consult with veterans.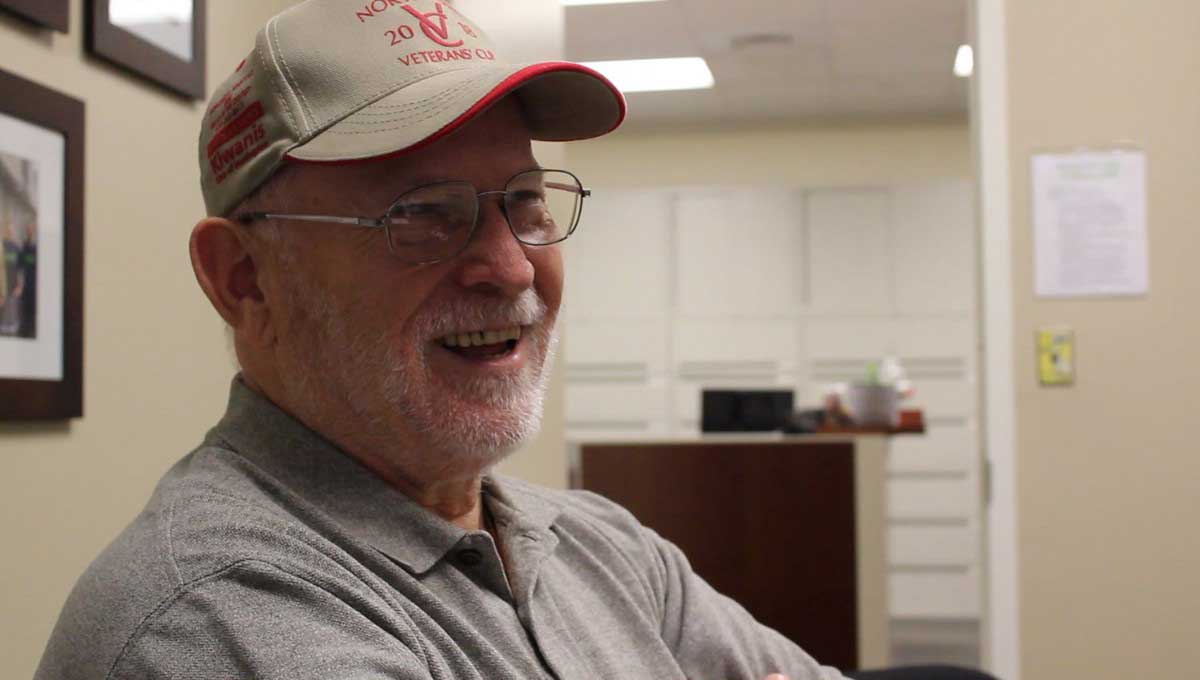 Gary Port, a retired U.S. Army lieutenant colonel from Lynbrook, provides legal help to combat veterans on a pro-bono basis at Hofstra University. Recently, he told of a former client, a Marine, who survived an improvised explosive device within a week of his deployment to Iraq.
The Marine recovered and returned to battle with a 12-man squad, which was whittled down to four by the end of his tour. His barracks roommate died taking a bullet to the head. The Marine eventually left the service with an other than honorable discharge (see sidebar), after a urinalysis showed that he had been using illegal substances.
The way the Marine was treated by the service was "not an example of semper fi," Port said. "This an example of letting down a fellow Marine."
That Marine was diagnosed with post-traumatic stress disorder and traumatic brain injury when he returned to the states, and he found a legal remedy for his discharge at Hofstra University, where pro-bono attorneys helped him upgrade his discharge (see sidebar).
On Nov. 4, the Veterans Legal Assistance Project, which was formed by law student-veterans in 2012, held its biannual one-day law clinic dedicated to veterans at the Maurice A. Deane School of Law. There, pro-bono attorneys helped veterans with discharge upgrades, pending appeals and estate planning.
William Murray III, a fully disabled veteran from Huntington Station, who served in the National Guard and the 2nd Battalion of the 75th Ranger Regiment from 1979 to 1982, retired due to his disability, and spent many years in and out of a V.A. Hospital. He came to the clinic for help with starting his own limited liability bompany.
"This came at right time," Murray said. "It's a good thing I picked this up." Without the clinic, Murray said, he wouldn't have been able to afford the legal advice.
"Money is a major factor for me, because, you know, they don't give us middle-income benefits," he said, adding that the Department of Veterans Affairs had still "done wonders" for him.
Jennifer Gundlach, VLAP's faculty adviser, supervises the student-led event from beginning to end.
Prior to the clinic, students take calls from veterans and start a file on them, then match the individual veterans with attorneys whose practices best benefit the veterans. At the clinic, the students shadow the attorneys and help veterans find their way around.
According to Gundlach, some of the attorneys at the clinic sometimes agree to represent the veterans beyond that day — on a longer-term pro-bono basis.  Though the program is aimed directly at helping veterans, it also gives students a chance to learn from professionals.
"They are getting direct exposure to working with clients," Gundlach said. "They are learning how to do an initial client interview and intake. They are getting to network with the attorney who is working on these cases."
Gundlach added that the one-day clinic can refer veterans to Hofstra's fulltime Robert W. Entenmann Veterans Law Clinic, where clinical professors, along with students, provide full legal assistance over a semester-long period.
"As the need has grown — and it has grown — we at Hofstra determined that there was the need for a full-time clinic," Judge Gail Prudenti, dean of Hofstra's law school, said, adding that the full-time clinic not only provides legal counseling and representation, but medical, mental health and social service resources.
Prudenti and Gundlach said that, although the clinic operates within a limited scope, it can be a good starting point for veterans who do not know where to turn for help.
Port also serves as chairman of the Nassau County Bar Veteran's Law Committee, and as Army Reserve ambassador. In 2012, he helped the students found VLAP by sourcing legal consultants. He also counsels discharged veterans who struggle with claiming health benefits.
Port pointed to the National Defense Authorization Act of 2010, which protects veterans from punitive discharges if their misconduct is connected to PTSD or traumatic brain injury developed during active duty.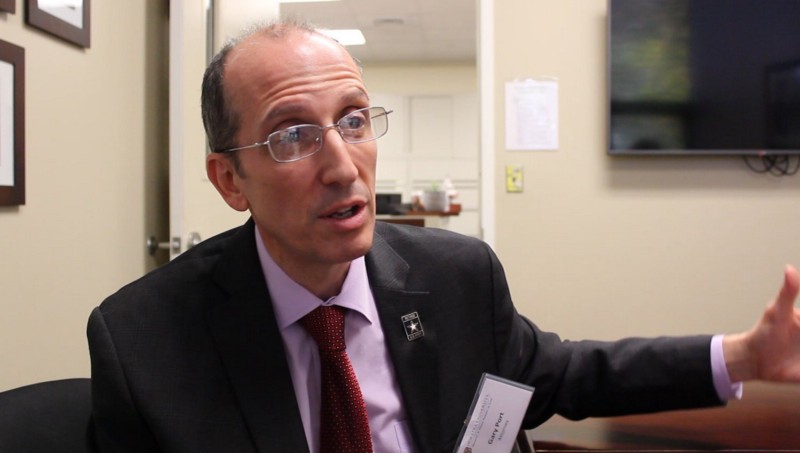 "Why don't we obey the law from 2010, and not discharge them in the first place?" he said. "Let's get them the help they need. Some of these bad discharges were justified — you can't really do too much for them. But, sometimes you get these discharges where you clearly know that this was not right."
Prudenti added that updated laws allow other than honorable discharges to be reversed if it can be proven that the veteran developed PTSD or suffered from brain injury during active duty.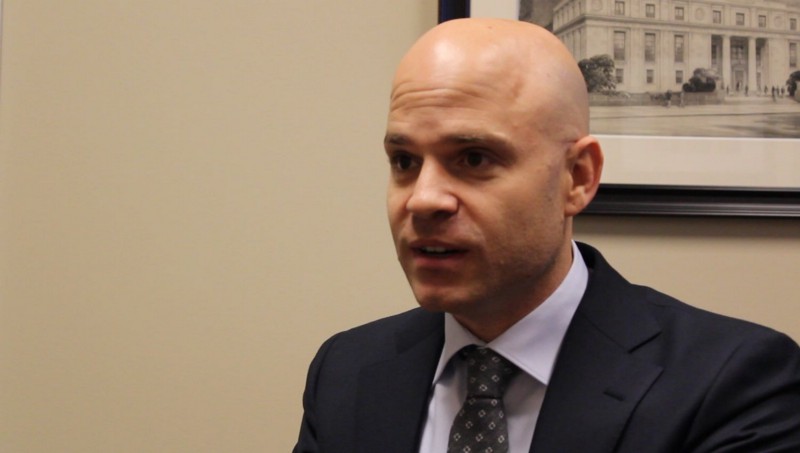 Joseph Scianablo is a law student at Hofstra who shadowed attorneys during the clinic. He served for eight years in the U.S. Marines, and was deployed in Iraq. He served in a New York Police Department domestic violence unit for another eight years, until an injury on duty cut his law enforcement career short.
"Working with victims of domestic violence definitely impacted me," Scianablo said. "I wanted to continue to help that population, that community, as well as veterans … As a veteran coming home, I understand the frustrations in transitioning back into civilian life."
Over six years, the students and pro-bono attorneys involved in the one-day clinic helped over 350 veterans, and they plan to continue in the spring.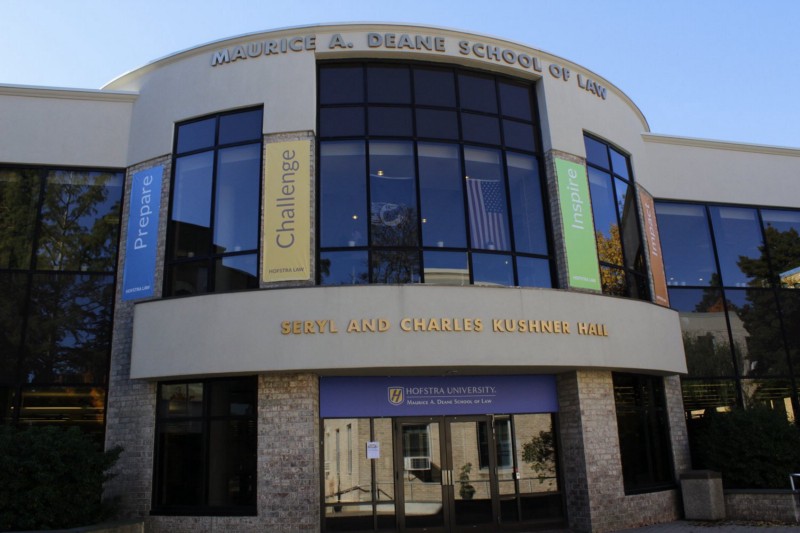 Murray was eating a bagel and drinking coffee when he said he was happy to be at the clinic. While smiling, he said that since his day, veterans are better loved.
"I don't want to take advantage of that, but I do want to say thank you," he said.
Editor's note: This story originally appeared on liherald.com on Nov. 16, 2018. It appears here with permission. To check out the original, click here.
By LIAdvocate on August 13, 2019.