By Damali Ramirez
On Dec. 20, 2000, the Hofstra University Board of Trustees selected Stuart Rabinowitz to serve as the school's eighth president. He took office in June 2001. Before becoming president, he taught in the university's law school from 1972 to 1989, the year he was named the law school dean, a post that he held until assuming the presidency.
Rabinowitz, 75, will retire Aug. 31 after five decades with the university. Dr. Susan Poser, provost and vice chancellor for academic affairs at the University Illinois Chicago, will take Hofstra's reins at that time.
Rabinowitz, who began teaching at the law school two years after its founding, spoke of his early time with the university. "In all honesty, the law school in those days, both the faculty and even the administration, sort of stuck together in the law school building," he said. "We didn't get out much, and then all of a sudden, [Hofstra] was this huge campus."
Initially, Rabinowitz intended to stay at Hofstra for a short period and then teach at an out-of-state university, he said. He had not left New York for college, commuting from the Bronx to the City College of New York for his undergraduate degree and then Columbia University for his law degree.
"I always knew I wanted to teach, so I thought maybe I'd go away to college as a teacher rather than a student," he said. His plans changed, however, as he fell in love with the Hofstra community.
Rabinowitz said he applied for president in the hope of helping the university move forward. He quickly learned that, as president, he had to react to many situations and plan ahead.
Under his leadership, the university has built a national reputation and international reach, hosting three consecutive presidential debates in 2008, 2012 and 2016. It is the only university to host three straight — and one of three schools in the New York metropolitan area with medicine, engineering, and law schools.
"When I first applied to host the first [presidential debate], people sort of giggled and thought 'that's so cute, look at that, Hofstra is applying to host a U.S. presidential debate,'" he said. "Anytime anybody says to us that Hofstra can't do something, it gets my blood boiling, and I never believe it."
Throughout his two decades as president, Rabinowitz focused on improving the university and implementing key goals, including expanding the school's science offerings and student body. Rabinowitz said his vision for the university and accomplishments would not have been possible without his vice presidents.
"I never worried about picking somebody who might be controversial or even smarter than me or liked to argue with me. That didn't bother me; we need smart people who aren't yes people," he said. Later in his career, he realized that one of his strengths was hiring trustworthy colleagues.
With Rabinowitz and his team at the helm, Hofstra launched several schools, including the Donald and Barbara Zucker School of Medicine at Hofstra/Northwell, the Hofstra-Northwell School of Nursing and Physician Assistant Studies, the Fred DeMatteis School of Engineering and Applied Science, the Peter S. Kalikow School of Government, Public Policy and International Affairs, and the School of Health Professions and Human Services.
Rabinowitz also insisted on using the university's resources to help the area's underrepresented groups. He pushed to create Long Island's first law clinic to help immigrants facing deportation and to forge a partnership with the Central American Refugee Center in Hempstead. CARACEN trains students to tutor English for speakers of other languages and helps immigrants prepare for the citizenship application process.
"I've always felt that immigrants were a strength rather than weakness, and I've always felt that the way to make them even stronger was to give them some opportunities that they weren't getting," he said.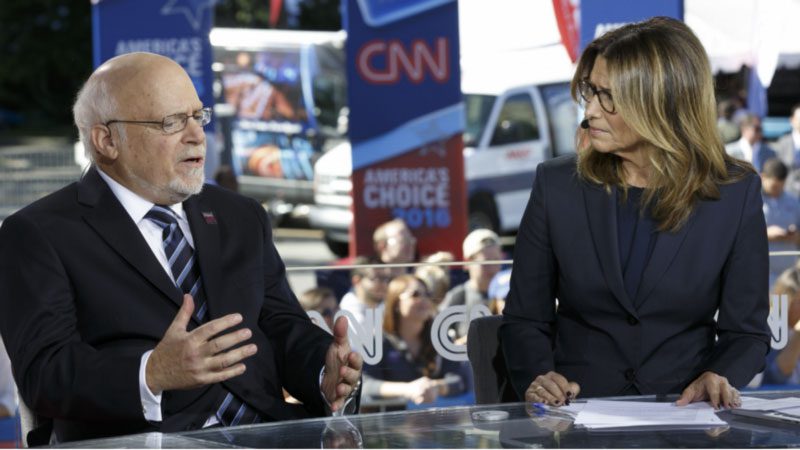 Another strength that Rabinowitz discovered throughout his career was his ability to fundraise for the university. "I turned out to be a good fundraiser mainly because I really believe what I'm selling, which is Hofstra. I'm not selling myself," he said. "We demonstrated to donors along the way that we know how to use their money in a way that would make them feel they made a real contribution to higher education and the Long Island community."
When Rabinowitz first assumed the presidency, the university's endowment was $100 million, and now it has grown to more than $700 million. Every year, 5 percent of the endowment goes to student scholarships and operating expenses. He said he focused on increasing the university's endowment because doing so would help meet expenses to build a strong educational program.
Rabinowitz faced trying times, though, particularly when a student fell ill, was injured or was a crime victim, feeling, as he said, that the students were part of his extended family.
Rabinowitz could have continued as president, but he said it was time to retire because he no longer wanted a job that required his attention 24/7. Upon retirement, he plans to work for a non-profit organization that he believes in to help raise money for it. He also plans to return to Hofstra in the fall of 2022 to teach Introduction to American Constitution Law for undergraduate students. And he wants to spend more time with his family and work on his golf game.
"If you phrase it the way my wife does, she thinks it's time I got a life, so that's going to be my retirement plan for the rest of my days, to have a normal life," he said.