By Daniel Robertson
Editor's note: The following is the graduate Capstone project that Robertson completed to receive his master's in journalism from Hofstra University.
Commack High School is one of Long Island's high-performing school districts. With an annual budget just over $200 million, the district offers students an array of educational opportunities.
The community of Commack, including the high school, is predominantly White. As of 2020 at Commack High School, of the 578 students enrolled, 474 were White, 46 were Hispanic or Latino, and 11 were Black or African-American. The graduation rate was 97 percent, and the median income per household was $113,432, according to New York State Education Department data.
In nearby Wyandanch, there is a high minority population within the community and school. The minority enrollment at Wyandanch Memorial High School was 99 percent, with the largest portion being Hispanics and Latinos at 54 percent, and Blacks and African-Americans at 44 percent. The High School's Reading and Mathematics proficiency scores were well below the states average scores. As of 2019, the median household income in Wyandanch was $59,076.
For a low-income district like Wyandanch, battling adversity has been no easy feat. The district remains strong, however, school officials say. Focusing on doing more with less is an approach that has been taken. With an adopted budget of $71.7 million, it's difficult for the school to incorporate other outlets for students to take part in until there is an increase in the spending plan.
There are clear discrepancies between the two Long Island communities, both socioeconomically and demographically. As a result, the kind of educational opportunities afforded to students are different owing to each district's financial resources. It is a classic tale between two school districts, one that has an abundance of resources, and one that has at times almost run out money for certain vital student services. Because Long Island school districts are locally funded, such discrepancies exist across the region.
In Commack
In a recent interview, Matt Keltos, assistant principal of Commack High School, discussed how the district's budget has been affected by the coronavirus pandemic and how it has impacted the school budget and the district.
"We were probably going to have more cuts prior to Covid. After Covid hit, we had to make adjustments to meet the needs of the six-foot distancing and our hybrid schedule, so those reductions turned into repurposing, or a relocation of funds," Keltos said.
"We have teachers who teach remote, we have teachers who teach online and teach in the school, but we haven't seen any loss to the program," he said.
Commack High School is a school within the Commack district. Due to recent federal financial aid, all schools on Long Island have been able to stay afloat.
Jason Fluger is a special education teacher at Commack Middle School and said he believes the district's ability to regularly pass its budget has been helpful not only to students but also to the faculty.
"The best part of this budget is they haven't cut programs," Fluger said. "Throughout the pandemic, we didn't lose one teacher, one program, one extracurricular activity, one sports team. We didn't lose one after school activity; everything was maintained.
"The community has a wonderful program, educationally and extracurricular," he continued. "It is where it should be, even though you always want growth. We did get state aid, so we're offering a free camp for every student. A parent or guardian can sign off and drop their child off in person, or virtual. They can participate in their academics or athletically so I think the budget is absolutely perfect."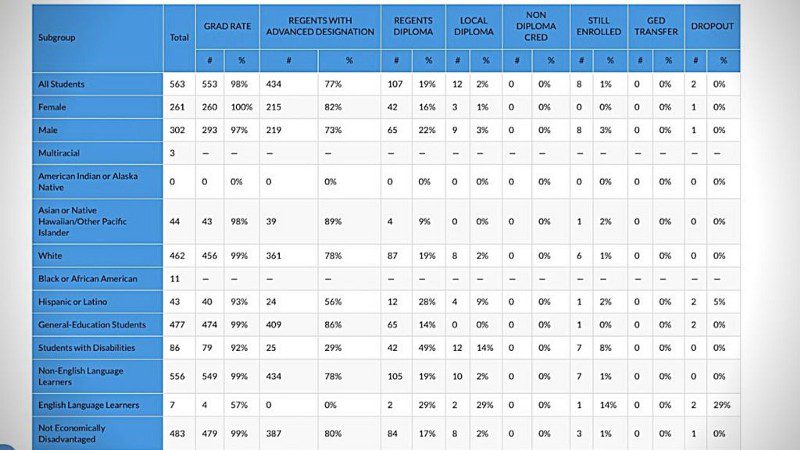 Keltos discussed the extracurricular activities that the budget funds. "If anything, Covid brought out the need for extracurricular activities, whether it would be a play or it would be sports or clubs," he said. "When students were just connected to virtual classes, there was definitely a different demeanor; the want for participation went down, and they had very little conversation during it." Keltos said he believes in order to have a successful school or successful student, there must be sports or other extracurricular activities that will help students connect to the school.
Jason Sautner is the kindergarten through 12th grade social studies director for the Commack School District. Sautner also stressed the importance of sports and how it translates to students being able to build socially with peers.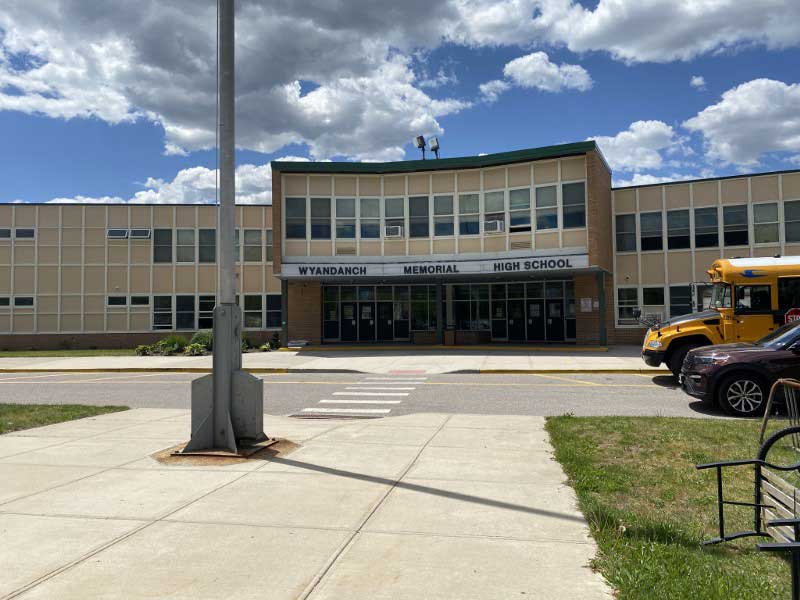 Most Long Island school districts have had the necessary funding and budget that is needed in order for students to succeed both inside and outside of the classroom. This has been quite the opposite for Wyandanch Memorial High School.
In Wyandanch
Wyandanch, an 18 minute-drive south of Commack, has lacked significant funding for years, forcing its sports and extracurricular activities to end for a period of time in 2019.
Not only were sports taken away temporarily but the school's staff had to be cut dramatically. Layoffs became necessary, including up to 30 teachers as well as other staff members. Bus services and pre-kindergarten were also defunded because the district budget was voted down that year.
However, with the help of funding from the Suffolk County Police Department and the New York Jets, students were able to have sports back at their school by the beginning of the following school year.
Tanisha Crawford, the social worker at Wyandanch Memorial High School, spoke about the importance of a school's budget and how it has a strong impact on a school's athletic program.
"The school budget really dictates what resources we're able to provide to the students," she said. "Two years ago, the budget failed, and as a result of that, the athletic and extracurricular activities departments were canceled."
Once the sports program had been cut, attendance dropped, according to Crawford.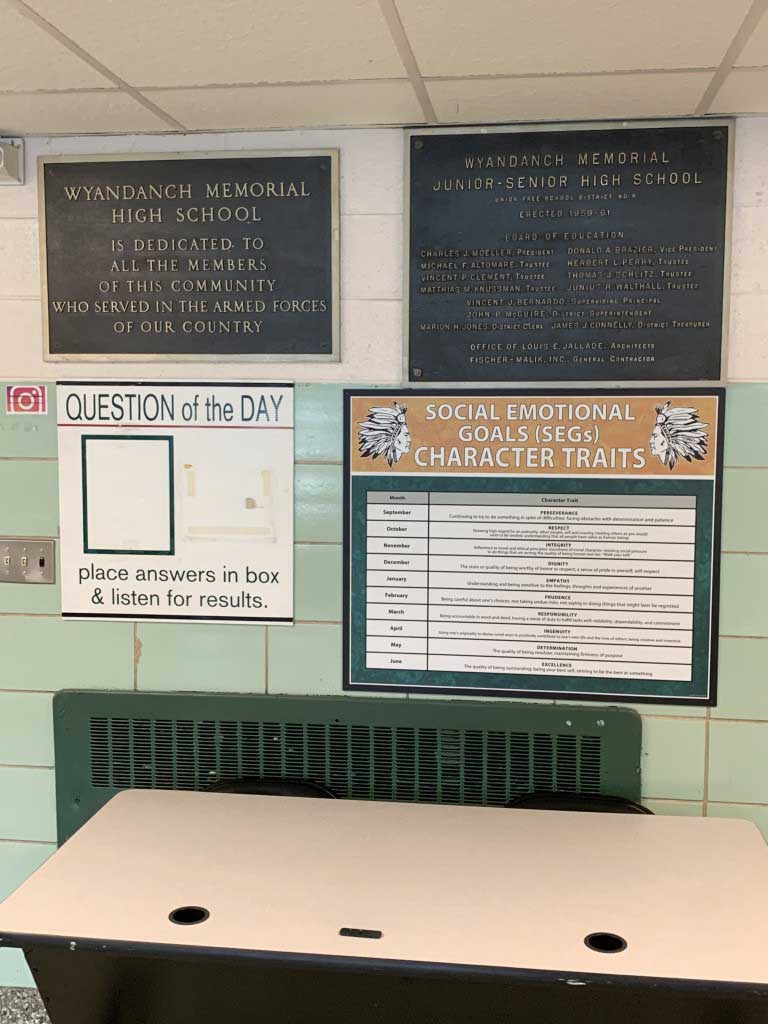 "You don't have a coach to guide you," she said. "You don't have anything to look forward to outside of academics. We needed to provide an alternative for students to stay in the school. Without extracurricular activities or sports, students have to go home to a living situation where both parents are out working, and that student may be influenced to do something they shouldn't be doing. The athletic program gives our youth an alternative to follow their passion instead of being out in the streets."
James Crawford is a football coach at Wyandanch Memorial High School and a member of the Wyandanch District Board of Education. Crawford has seen the immense role sports play in this community. Taking away sports in 2019, even temporarily, hurt the district, he said.
"It was a very stressful, disheartening and emotional process," he said, "because sports is a huge tradition in our community. Sports are also one of those avenues where students look to be a part of the community. During games, a majority of the community would show up to cheer on their hometown."
Crawford said he believes students need to have a coach who will be able to help them grow and learn what it is like to work together as a team.
"When students are not playing sports," Crawford said, "they will have a lack of motivation, not only in the classroom but outside of it as well. Sports is a key component to having a sense of respect for your peers and coaches. It helps you become a leader and unites people together. Students are able to have a sense of school pride when they put on a Wyandanch jersey.
"It wasn't until educators in the community and other groups came together and sought different ways to get that funding from the government and from grants," he said. "People donating that were able to on a very small level have been a part of bringing back sports in this district that is completely underfunded."
Parents and other community residents did what they could financially to bring sports back, and the Suffolk County Police Department and the New York Jets donated a combined $175,000 towards athletics at Wyandanch Memorial High School.
"Sports is everything in this community, and it's an outlet for most of the students here. It's the reason why they come to school. The sports program has a tremendous impact, and for many, it is a way for them to get to college," volleyball coach Angelique Shannon said.
In a recent interview, Shannon discussed the impact of the sports program. "This is what they have, the time they feel safe," she said. "They're with their friends in a safe environment, and they're able to express themselves. It's a true sense of belonging. Because of certain funds here, students don't have access to many activities outside of sports. However, they know year in and year out, they will always be able to count on being able to participate in their favorite sports."
Heather Sussman, an intern at Wyandanch Memorial High School, works with Crawford and has seen the positive impact sports have on students.
"I speak with students, whether it's in person, on Zoom or phone multiple times a week," Sussman said. "A majority of them are extremely passionate about sports. When it comes to football and basketball, the most popular sports here, students are not only playing for themselves and the team, but they're representing a community that wants to see them succeed and will always support them no matter what."An interview with sophomore Justin Hardy and senior Jaheim Mcnaughton at Wyandanch High School.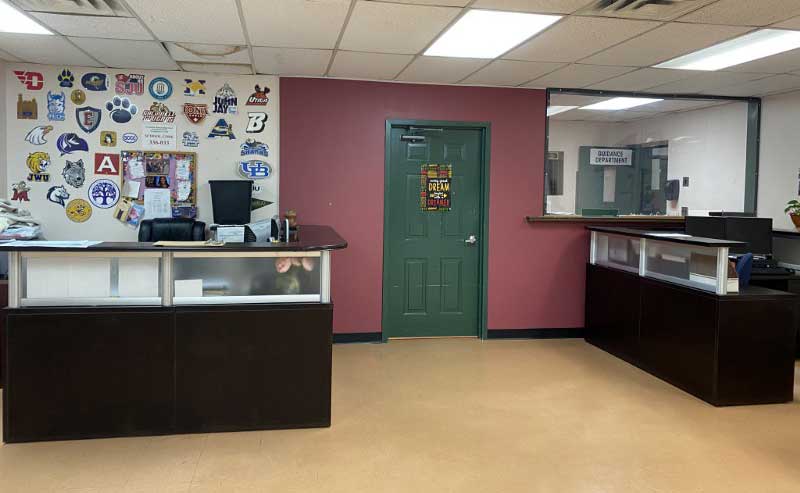 "Right now, the only activities that a majority of students are participating in is sports," Sussman said. "I would like to see the budget increase in the future so students here aren't limited and can get the necessary exposure to other resources."
Virgil Romer is a physical education teacher at Wyandanch High School. Romer has seen firsthand how Covid-19 has affected students' participation in the classroom. Also, Romer believes students will become more involved in his class and in participating in sports this upcoming fall.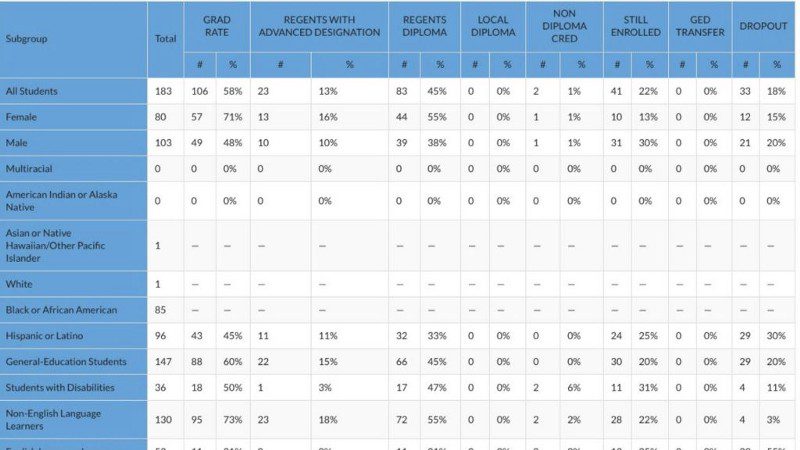 Paul Sibblies, the Wyandanch Memorial High School principal, said he believes a lack of funding for the schools affects student attendance and graduation rates.
In an interview, Sibblies discussed the adversity that the Wyandanch School District has faced by having one of the lowest school budgets on Long Island.
Sibblies believes the attendance rate for students is very low and summed it up in one word — "poverty."
"As I indicated earlier about the Hispanic kids here, they have to work, they have to work to pay their rent and help their family out here. They give money to their family in Venezuela or Dominican Republic or Costa Rica, they feel pressured," he said.
"They're in a situation where they have to choose the value between an education or the need for a job. And 90 percent of the time they chose the job, so they leave school," Sibblies said.
"It's a predicament I wouldn't want to be in … My heart goes out. You got to show empathy towards their predicament," he said.
"In order to combat that issue, I know they would love to have electrician, plumbing or cosmetology classes. These classes will allow them to have a certification and focus on that. That's what the budget does, it impacts those things. We don't have those training classes," Sibblies said.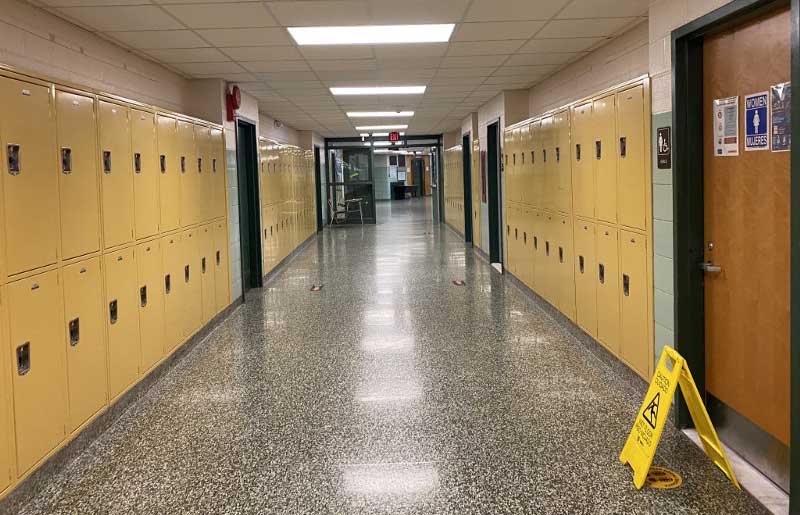 About the Author
To know Daniel Robertson is to know that I've always been the underdog. I come from a home where both my parents did not attend college. However, I was always told from a young age to work hard and continue to be driven with whatever my passion is. Truth is, I didn't find my passion until after my freshman year at SUNY Oswego.
I majored in broadcasting and mass communications at SUNY Oswego. I got involved in the student newspaper, The Oswegonian. I covered a variety of sports on campus with the newspaper, co-hosted a weekly NFL Podcast, and became a studio analyst for men's and women's basketball covering the pre-game, half-time and post-game events.
Later, I returned home to Long Island to work on my master's degree in journalism at Hofstra University. I received an internship at Cox Media, working at 106.1 WBLI and 102.3 WBAB, where I gained an immense understanding of the business, learning how to edit audio and video with proficiency.
The reason I chose my Capstone topic is because of my experience throughout my school years. I believe education is the foundation for a better future, and that starts at a young age. I attended Kings Park High School, but I am originally from Shirley, where there is a clear difference in education.
I picked Wyandanch School District to study because I knew it was underfunded, but I wanted to know more about the district. From my research, it's clear that children and young teens are affected by the environment they are in. As a result of their education, they will either flourish or suffer.