The Lawrence Herbert School of Communication's three TV production studios, Content Suite and WRHU radio station were abuzz with activity throughout the weekend as students rehearsed for the third edition of "Hofstra Votes Live," a four-hour simulcast that the school produces on Election Day every other year.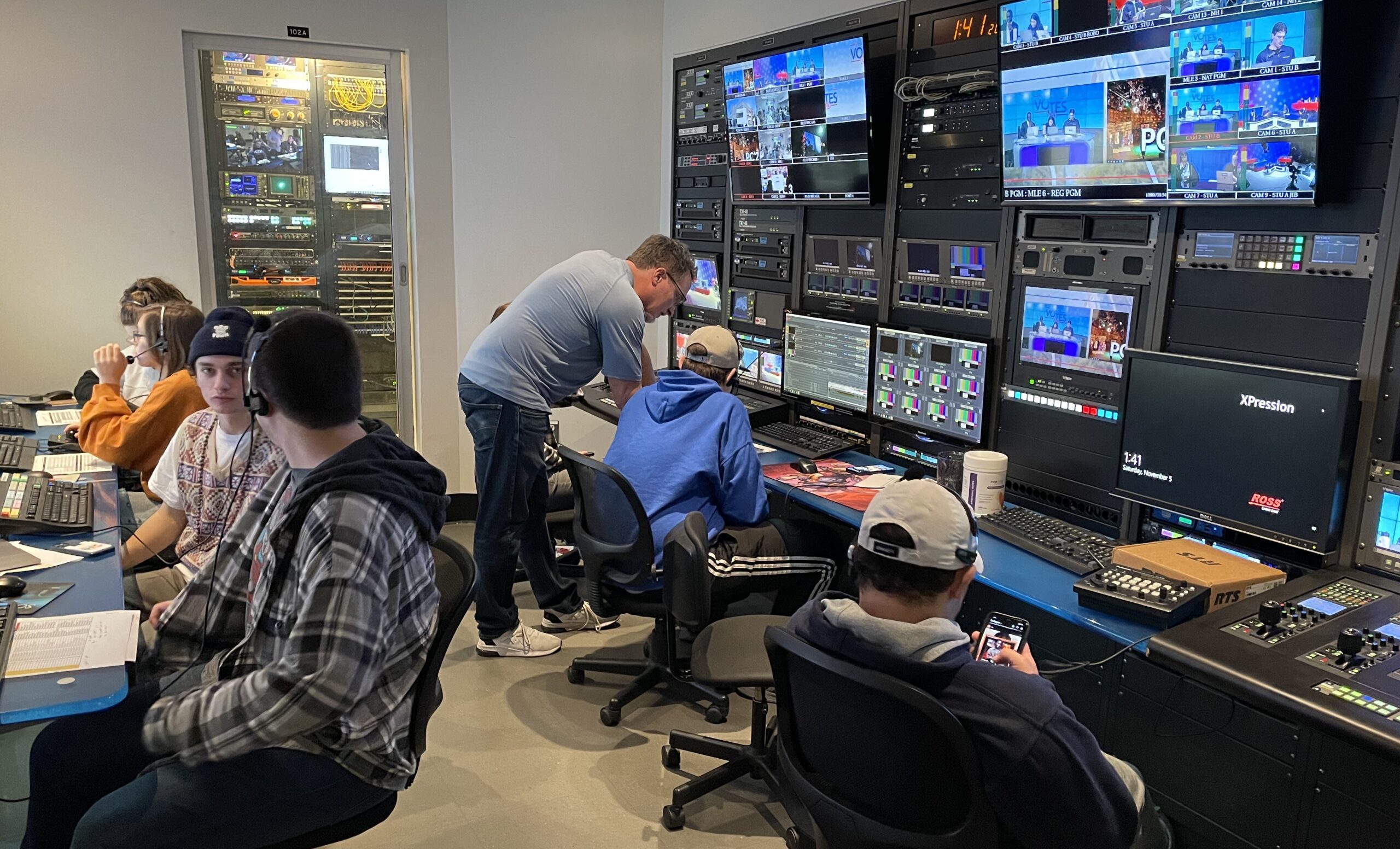 The simulcast, which aired for the first time in 2018, will be broadcast this year on Tuesday, Nov. 8, from 8 p.m. to midnight on the Herbert School's YouTube and Facebook channels, Hofstra University Channel 32.2 (HEAT Network) and WRHU 88.7 FM, one of the largest radio news stations on Long Island — and the winner of four Marconi Awards.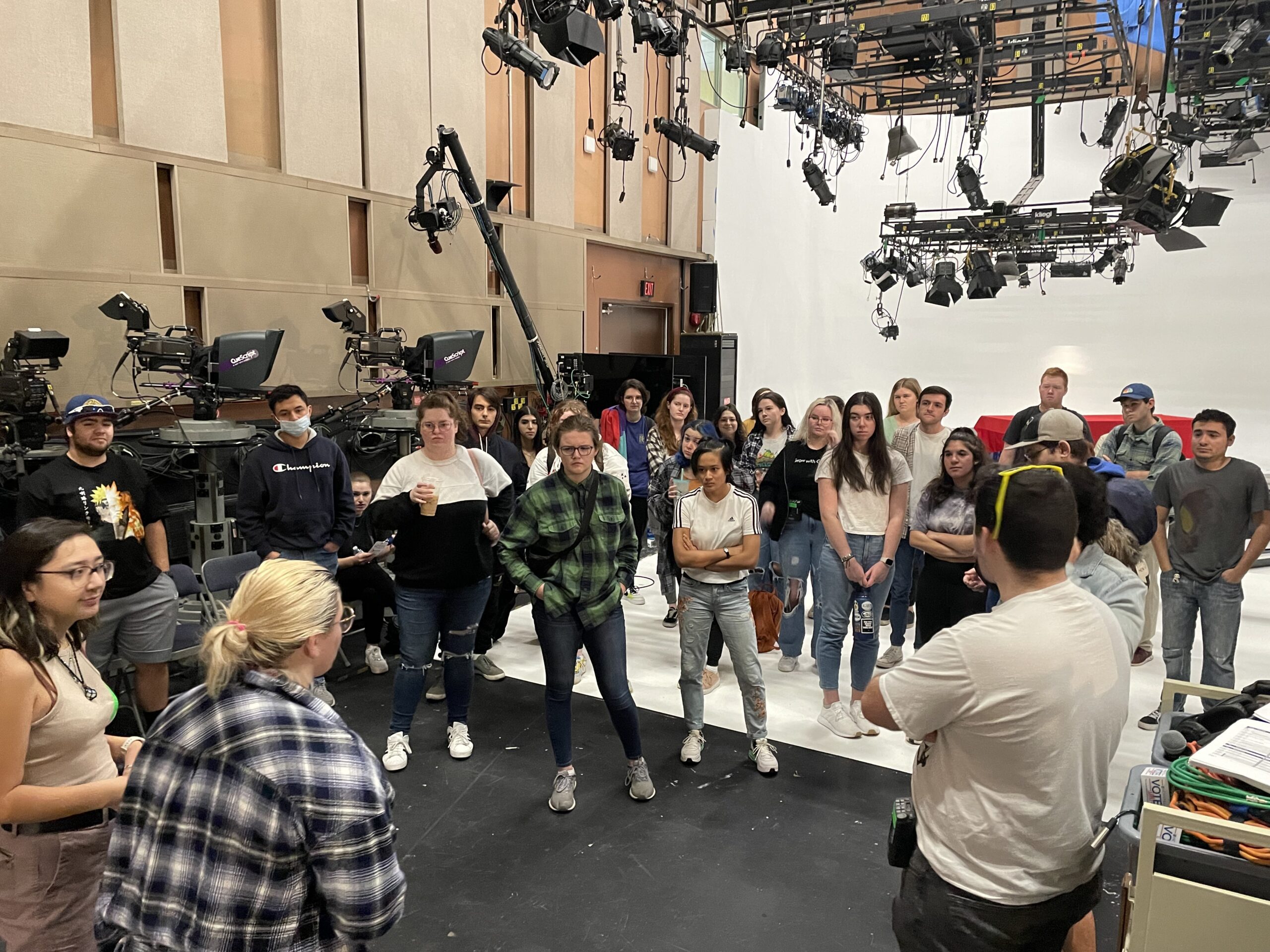 This year's broadcast will pay particular attention to the key role that New York State is playing on the national political stage, with the race for governor between incumbent Kathy Hochul and surging challenger Lee Zeldin garnering press attention across the country and three critical congressional districts on Long Island — 1, 3 and 4 — considered up for grabs.
The students have worked on the broadcast since August, researching candidates to develop profiles on them, tracking polls, exploring campaign issues, creating graphics, writing scripts, learning how to operate cameras in multiple locations, shooting on-site video packages with interviews, assembling sets, developing a public relations campaign and social media presence, practicing in front of the camera and memorizing lines, all with the understanding that they must be prepared for anything to happen on Election Day.
The broadcast is Hofstra's largest simulcast, with thousands of viewers, listeners and impressions each year, including the largest number of social media impressions. The simulcast, which is expected to meet professional industry standards, is entirely student-run, with mentorship this year by Professors Nicole Clarity, Randy Hillebrand, Liz Burke and Scott Brinton.