By Brendan Yerkes
The City of Long Beach has been awarded a $4.5 million NY Forward grant from New York State to help revitalize its central business district. Funds will go to the Park Avenue business zone, around the Long Island Rail Road terminus just to the east of City Hall, said Patricia Bourne, the city's director of economic development and planning.
Bourne shared news of the grant at the Feb. 7 Long Beach City Council meeting, at which a large check and award plaque were presented.
NY Forward, according to the state government, is "a program to invigorate and enliven downtowns in New York's smaller and rural communities." It builds on the state's recent Downtown Revitalization Initiative, which has awarded $10 million grants to larger projects in communities like Baldwin and Hicksville.
Speaking of the grant application, Acting City Manager Ronald J. Walsh said, "It was a great job," adding, "It's a distinguished group to be in [among the other awardees], and we are very proud to receive" the grant.
Huntington Station and the Village of Lindenhurst also received NY Forward grants. In announcing the Long Beach and Lindenhurst grants recently, Hochul said, "Our downtowns create a vital economic lifeline for so many of our smaller communities to thrive, flourish and reach their full potential. As we continue to assist New York businesses recover from the pandemic, we are executing an equitable plan with NY Forward to uplift our business districts utilizing the successful blueprint of our Downtown Revitalization Initiative."
Long Beach was selected for the grant in large part because its downtown is considered a destination for residents and visitors to the city alike.
"We want to thank Governor Hochul and the State for this investment," Long Beach City Council President John Bendo said. "Home to 35,000 residents and a major destination for visitors in the summer, a thriving business district is key to Long Beach's success. With this historic investment, we can now focus on a much-needed renewal of our central business district to meet the needs of our residents and visitors alike."
The application process was two-part. In its application, the city noted, "There were serious and smart improvements the city seeks to create an environment, culture and infrastructure which enhances its residents' and visitors' quality of life, while increasing the city's commercial tax base."
City officials said they spoke with both city residents and business owners before submitting the application.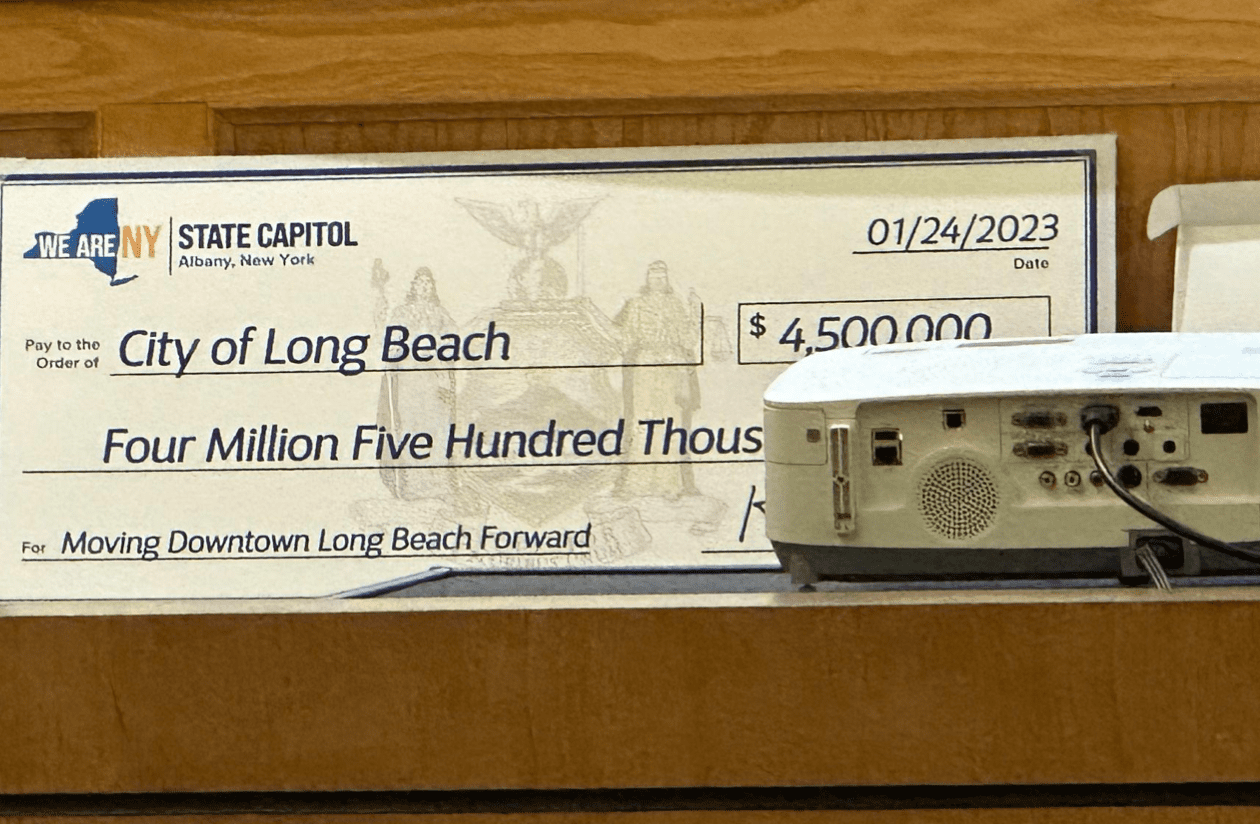 There will be public input sessions on this project within the next six months to determine the direction that Long Beach's revitalization effort will take. The state began that process with outreach in March.