By Xiomara Trinidad Perez
As the sun set Nov. 6, cars drove through the Church of Saint Mary parking lot and up to the Manhasset house of worship. People came to donate food to those who will need it most this Thanksgiving. Students and church staff members, volunteers of all ages, stood by to receive the donations.
That Monday from 4 to 8 p.m., the Church of Saint Mary's Good Samaritan House, its Parish Ministry Center, organized the annual Holiday Food Drop at which volunteers collected the donations, which would later be given to those in need in the Manhasset community.
Among the donations were frozen turkeys and chickens, bags of potatoes and boxes of stuffing mix. Kathleen Kosciusco, director of the Parish Social Ministry, said Good Samaritan House feeds about 75 local families with food donations. She added that the drop-off event started two years ago amid the coronavirus pandemic.
"The Manhasset community is a wonderful community, and everybody in it is so generous," Kosciusco said. "When we started this event, the response was overwhelming. We have a huge freezer in the back, and we couldn't close it. We had to actually call individuals whom we were serving on that specific evening, saying, 'Come and pick up your turkey so we can close our freezer.'
"Good Samaritan House does a lot of things with those in need," she continued. "We help them with their resumes, we help them find jobs, we run a food pantry, a clothing pantry, but this event [the food collection] has to be one of our favorites. It kicks off our holidays, everyone is in a good mood, everyone wants to contribute, and it's a really special event."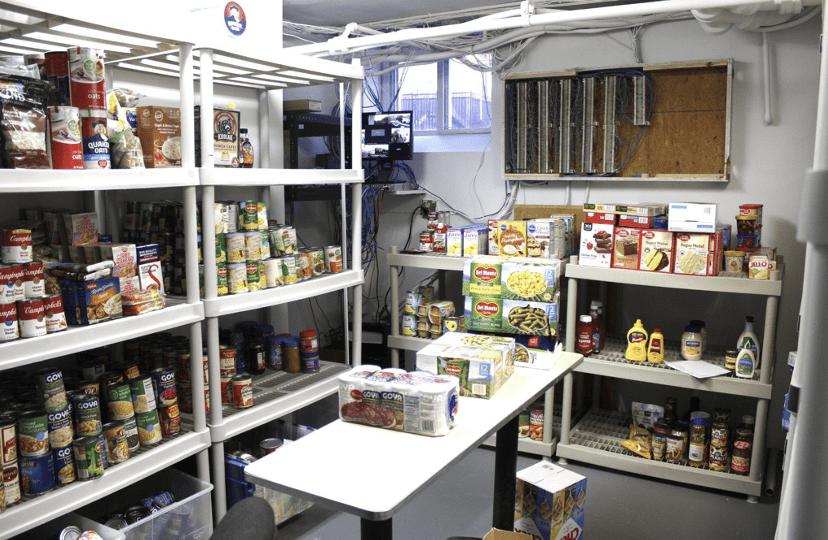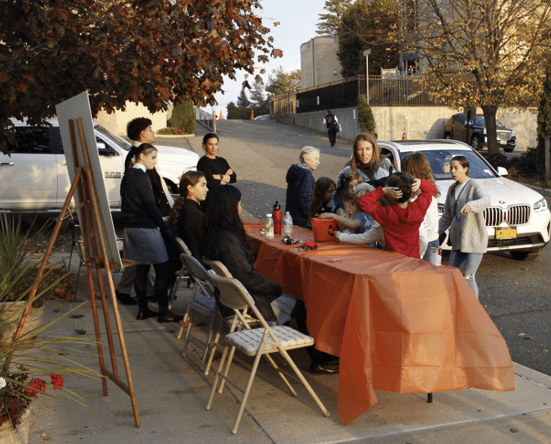 Volunteers Jane Lucey and Peggy Guio helped young people, all of whom were students, to organize the food donations that came in. But Lucey's and Guio's service does not end with this event.
"I mean, we help people all year round," Lucey said. "But something like Thanksgiving and Christmas, it's even more heart-warming and special that we can just relieve anxiety sometimes from families that don't know how they are going to make it, even give their kids a special dinner."
"It's a good feeling to help people in the community who need help," Guio said. "It's not an easy thing to come in here and ask for help, so we try to make it as easy as possible for them."
According to a 2022 study by the U.S Department of Agriculture, 17 million American households — 12.8 percent of the total — were food insecure at some time during 2022, which was significantly higher than the 13.5 million, or 10.2 percent, in 2021.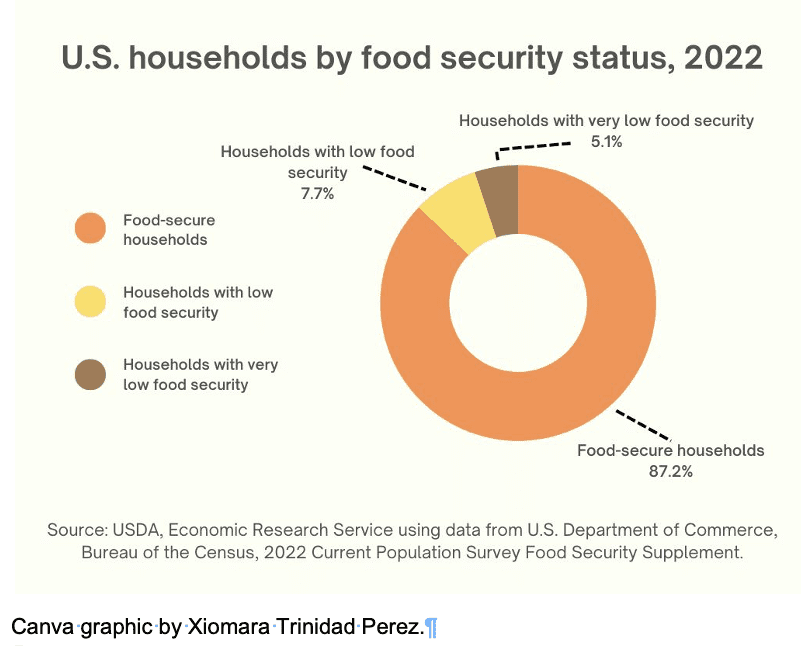 Food donors like Peggy Flynn, a Manhasset resident for 46 years, said she thinks "it's wonderful" that she, and the community, can help.
"It's an amazing event that the people at our parish are so generous," Lucey said. "We ask for help, and they are right there for us, immediately"