By Frank Luisi
For the past month, Huntington's FotoFoto gallery has housed "The Breast and The Sea," a Long Island-based project aimed at empowering those impacted by breast cancer through transformative workshops, photography and writing.
Founded in 2013 by Rebecca Pine, a writer and a nine-year breast cancer survivor from Merrick, and Miana Jun, a fine art and commercial photographer, the project captures the strength and beauty of cancer survivors while focusing on inner healing and nature.
"Our project is a sanctuary that gathers together the many voices of breast cancer, offering support, community and healing," Pine and Jun said about their work.
The exhibit, previously displayed in SoHo in 2016, features Jun's photographs of workshop participants moving through the water and baring their scars. Pine also showcases short pieces of writing, based on interviews she did with other cancer survivors, "previvors" — people who have elective surgery to prevent cancer — and patients.
Doris Jelinek, of Levittown, is one of the women involved in the project. She met Pine through a Facebook support group and said that participating in the program had a positive impact on her life.
"When I think of this project, and what it brought me, I feel peace and healing," Jelinek said.
Pine, who helps workshop participants with meditation, movement and support, wanted to share other survivors' experiences after she had difficulties finding stories and images of women who overcame cancer. She decided to work with Jun after hiring her to take her portrait prior to her mastectomy.
"She had commissioned me a portrait of her breastfeeding her daughter, and it was after that portrait session that she said she wanted to work on a project," Jun said.
Pine began interviewing people whose lives are affected by cancer, attempting to help them heal. She also hoped to inspire others to do the same.
"Sometimes I think people feel alone, and then they see photos of somebody and they see themselves in that somebody," Jun said, adding that this encourages people to participate in the program.
Prior to their photo sessions, participants shared feelings and art together. Jelinek said the process was "absolutely beautiful — it was very peaceful."
During the photo sessions, Jun directs participants as little as possible, trying to ease them into a state of free expression. "Most people are not comfortable in the beginning," she said. "If there is direction, it's minimal, and it's with the intent to pull out what's already real for the person."
Jelinek said that the experiences leading up to her photo session helped her to let go of painful emotions.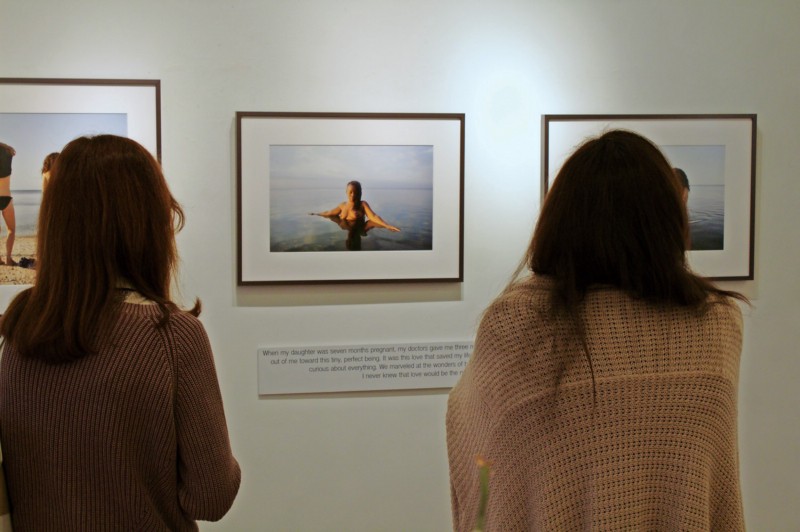 "I remember I walked out of the water, and I was one of a group," she said. "I was a part of something, and that was what gave me courage."
After the photo sessions in the sea, Pine said that she could see a palpable change in the women coming out of the water.
Now that the exhibition in Huntington has officially ended, Pine and Jun plan to publish a book to further share their work. They also plan to take the project to other states.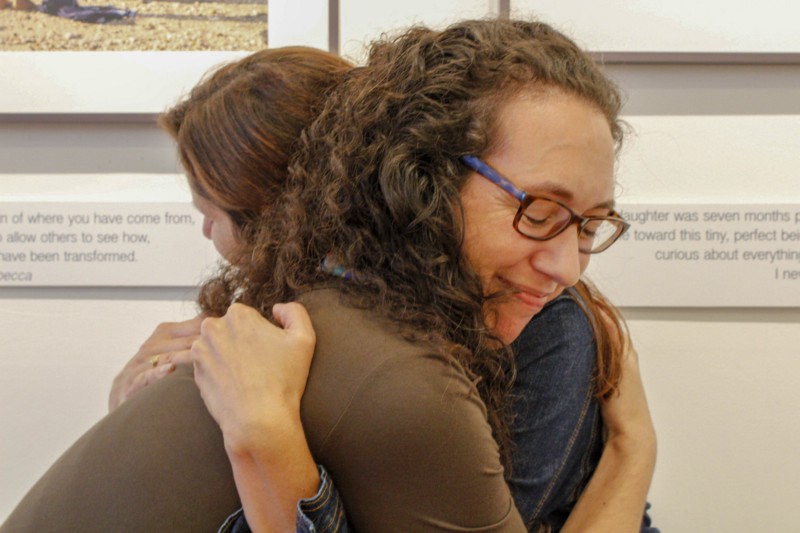 "This is my life work," Pine said. "It's a way to make a difference in the lives of those that are going through, or have gone through breast cancer."
Editor's note: This story originally appeared on liherald.com on Oct. 4, 2018. It appears here with permission. To view the original, click here.