By Urvi Gandhi
Wyld Chyld, a Merrick tattoo parlor, is adding much-needed diversity to the Long Island tattoo scene.
The shop, on Sunrise Highway, employs an array of queer, Long Island-based artists and offers private rooms and an easygoing environment to make clients feel as comfortable as possible.
The eclectic decor features purple walls, a taxidermied fox and raccoon with pride flags draped around their necks and proudly touts artwork by its artists. Upon entering, prospective clients are usually greeted by employees and customers joking with one another at the reception desk. The shop has been featured on Spike, TNT, NBC and TLC shows.
Of the 11 employees, six identify as members of the LGBTQ+ community. Wyld Chyld's marketing director, Devin Blandino, partially credits the artists' creativity to their queer identity. The Long Island Advocate spoke with Blandino about the culture and accepting environment at the shop.
"Tattoo shops, to an untattooed or a lightly tattooed person, are inherently intimidating," said Sophia Fox (she/they), a junior artist at Wyld Chyld. Fox spoke about the importance of being at ease with the person tattooing you. "Consent is a very important part of being tattooed, which is why the legal age [for being tattooed] is 18. Feeling comfortable with the person who is getting close and touching your body is a big part of making sure getting tattooed is a good experience for both the client and the artist."
According to Brandon Torel, one of Wyld Chyld's piercers who has worked there since 2015, queer employees play an essential role in ensuring that clients feel safer and more relaxed. "As time has gone by, I've noticed a lot more tattoo shops are open and friendly towards the LGBTQ community. Back in the '90s and early 2000s, you didn't hear a lot about the [LGBT] community in tattoo shops," Torel said. "When I tell people I'm queer, I see they get a lot more comfortable with me."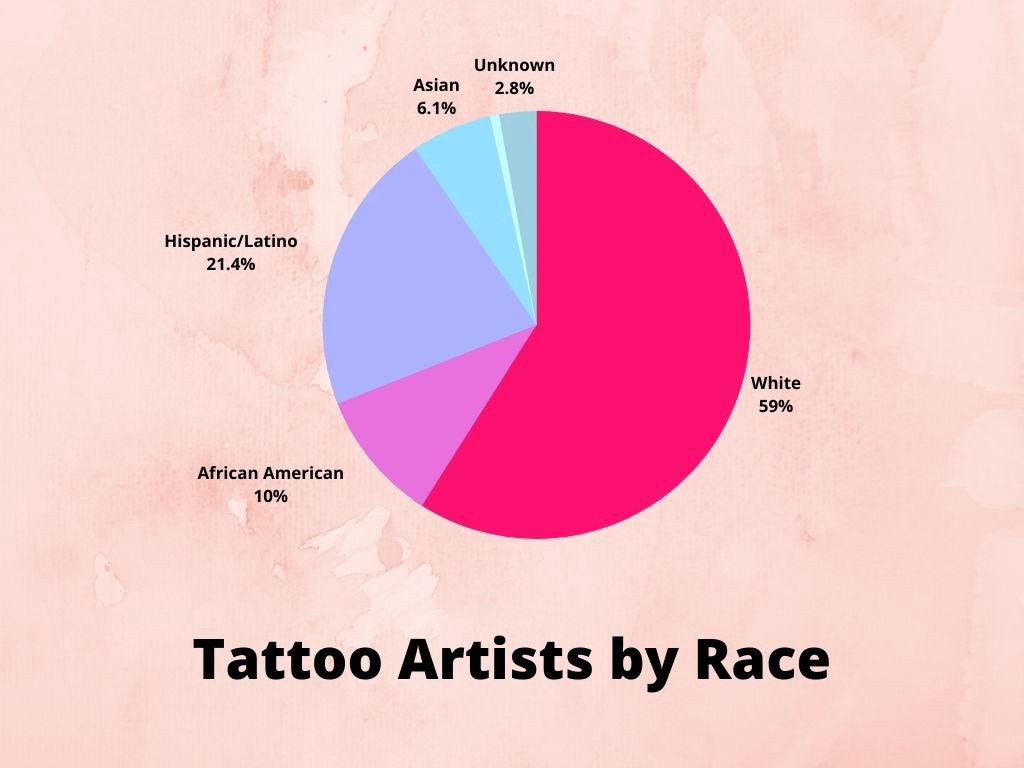 While tattoo artists in the United States have long been predominantly straight, white and male, tattoo parlors across the country are diversifying. As of 2020, about 9.3% of tattoo artists were members of the LGBTQ community. This Vogue article discusses how the discrimination faced by queer people in tattoo shops has led to a wave of parlors that are either exclusively for women and queer people or openly state they are queer-owned or LGBT-friendly.