By Ethan Albin
When the weather turns brisk as summer becomes autumn, you can find Michelle Dell'Aquila of Manhasset at the Mineola Farmers Market, where she is every Friday from 7 a.m. to 1 p.m. Dell'Aquila helps her husband, John, run an organic sourdough business, Johnny Breads, which started out small but has quickly risen in popularity.

"How it came about was my husband, who is a banker, doesn't sleep very well, so he loves to bake. He started baking bread, and we would give it out to the neighbors, and we'd give it out to the homeless," Michelle said. "People kept saying that you really should sell this. So about two years ago, we decided to try some markets. Six markets later, here we are in Mineola."
Outside of Mineola, markets that the Dell'Aquilas operate at include Glen Cove, Great Neck, Huntington, Long Beach and Port Washington. Michelle understands that fall business may be booming for now, but the colder months are uncertain territory for many small business owners. "We're starting to do an online store because in the winter the markets close and not everyone has an indoor market," she said.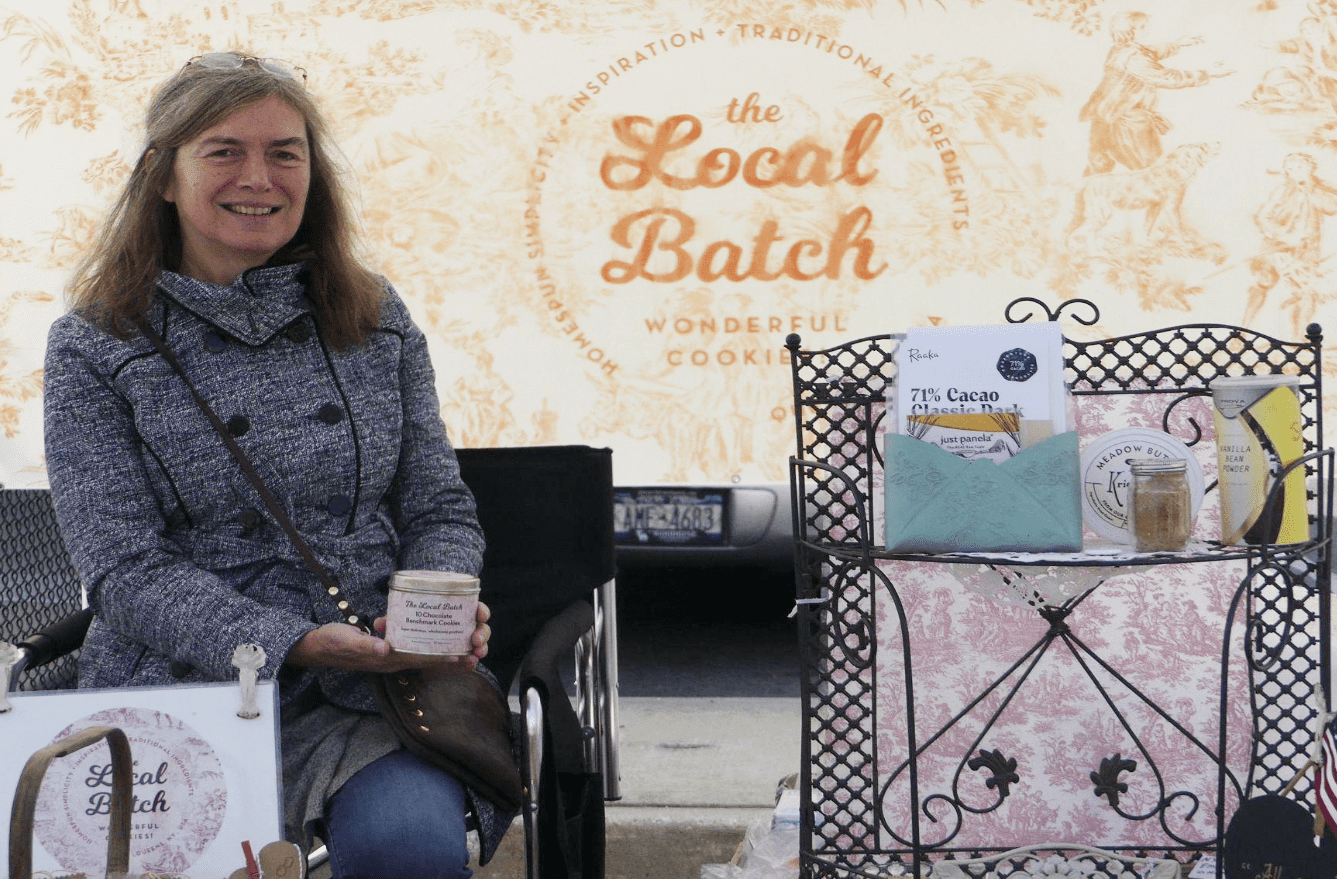 Carol Khairallah of Queens owns and operates her startup cookie business, The Local Batch, out of the Mineola Farmers Market. She uses locally sourced ingredients in her recipes and believes keeping busy and moving online will be key to the success of her business with winter looming.

"Right now, I'm doing four markets a week, which is a lot, and I'm trying to get online ordering up and running because I think that'll really help my business, especially over the winter time. When people don't want to come out to a cold market, myself included," Khairallah said, "a lot of places do indoor markets, and we're hoping that Mineola will use their community center or gymnasium, hoping that during the winter time we can set up in there."

There are a growing number of farmers markets popping up across New York State, with at least four counties — Monroe, New York (Manhattan), Erie and Kings (Brooklyn) — hosting over 30 markets each throughout the year.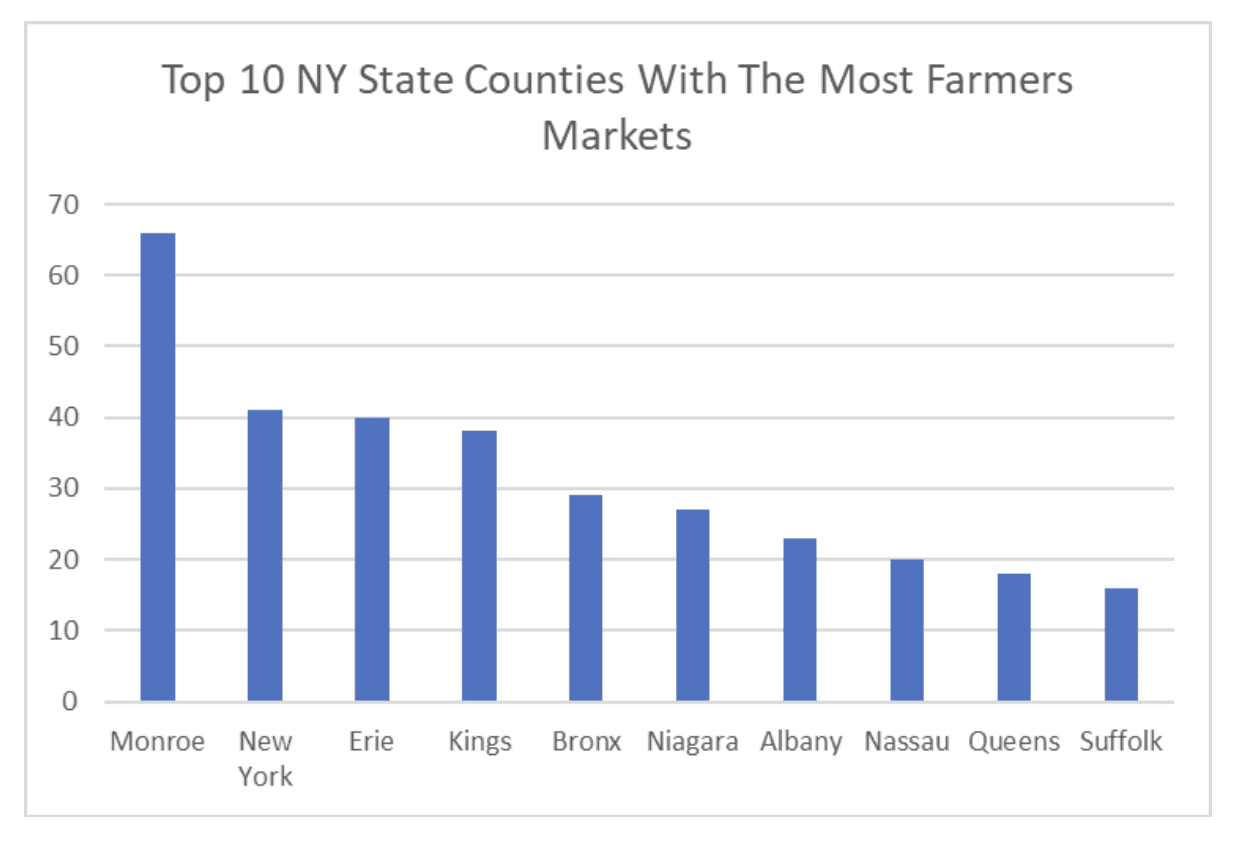 Scott Conklin of Pomona, in upstate New York, runs his family business, The Orchards of Conklin, and is a veteran of Long Island's fall markets. "They reach out to us, and we do about 18 farmers markets a week, so we're well known. We're one of the oldest farms in the United States. Been farming since 1712," Conklin said. "I'm the 13th generation farmer, so pretty much everyone knows who we are and knows our reputation. We do a bunch of Long Island markets. They know who we are, and they love to come out and ask us."

The Orchards of Conklin has been a staple of New York since its founding in 1829 and does well throughout autumn, but Conklin admits the winter is a different story. "Winter's always tough, especially because we are based in Rockland County. We get plenty of snowfall," he said. "We just try to operate for as long as we can here in the fall, and our storefront and bakery help us with business once the cold hits."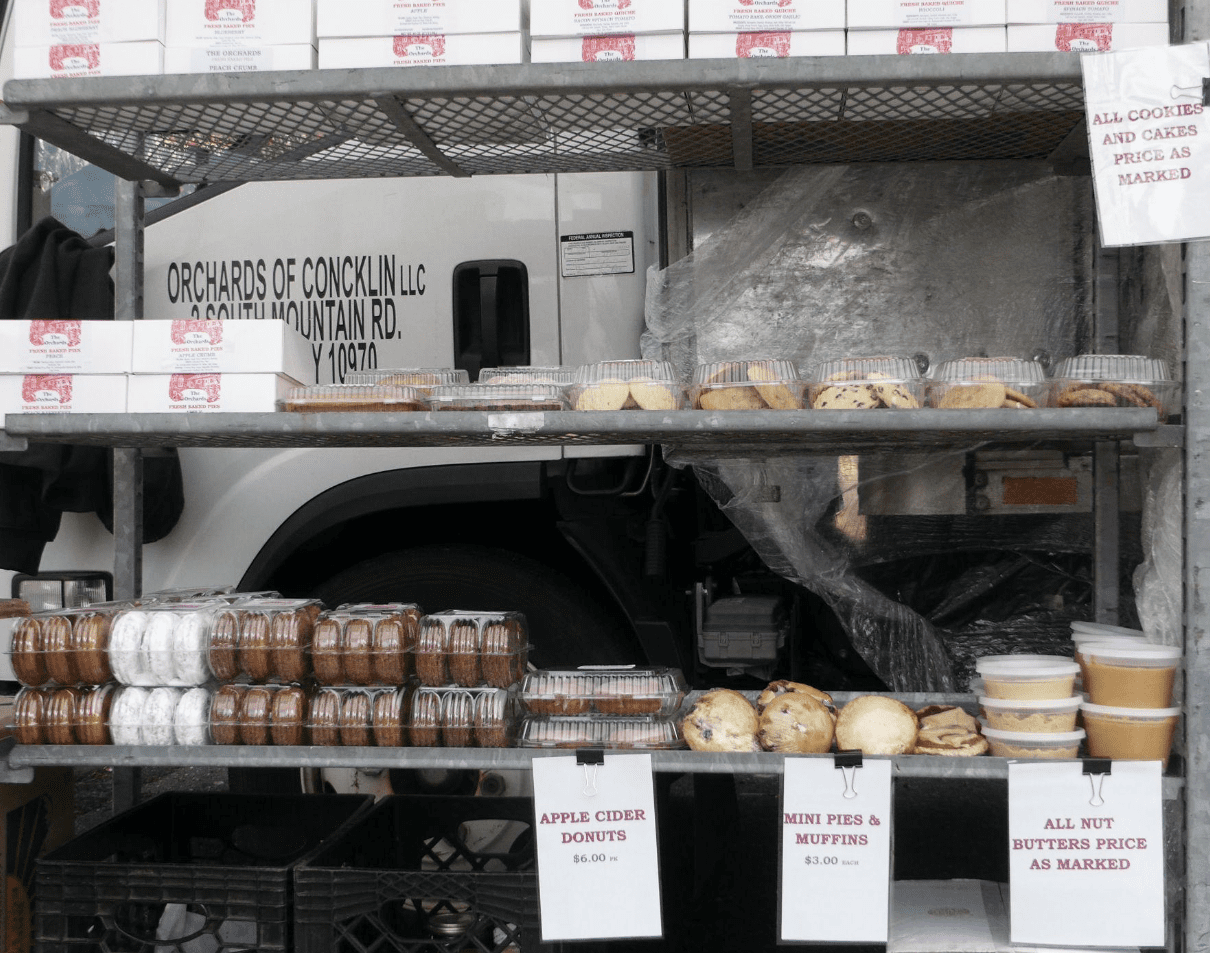 Conklin's words ring true when using Google Trends public data to visualize the popularity of his shop based on the number of web searches at any given time. Digging into the data, it's evident that the beginning of harvest season and fall coincide with the popularity of The Orchards of Conklin, and for farmers markets in general, their popularity picks up near the start of June and drops off as winter approaches, according to Google Trends.

With business booming for now, the small business owners who populate farmers markets must begin preparations for what's sure to be a difficult winter.