By Xiomara Trinidad Perez
Marjory Moreno, 24, and her mom, Nelly Ponce de Moreno, 55, undertook a journey to build their own restaurant this past summer when the Morenos opened InkaFé (ing-kuh-fe) July 15. In doing so, the mother-daughter duo pays homage to their Peruvian heritage through their food, becoming one of the key representatives of their culture on Long Island.
Located in Great Neck, the cafe mixes Peruvian pastries with fine cuisine. Marjory lets the world know about the journey to create the restaurant — and the struggles that come with this process — through the eatery's Instagram and TikTok accounts.
Marjory said the cafe's name pays tribute to her ancestors. "I've always been a strong believer that everything happens for a reason," she said. "We're here for a reason . . . My ancestors suffered so maybe tomorrow I'll have a better future."
InkaFé's name mixes the word Inka, which refers to the pre-Columbian empire and civilization of the same name, and Fé, which means faith in Spanish. On the cafe's Instagram page, Marjory said she used the word Inka, instead of Inca, because it is the correct spelling. According to the National Museum of the American Indian, this is how it is spelled in Quechua, one of Peru's Indigenous languages. The National Geographic Style Manual notes most scholars prefer this spelling since it is considered to be more accurate.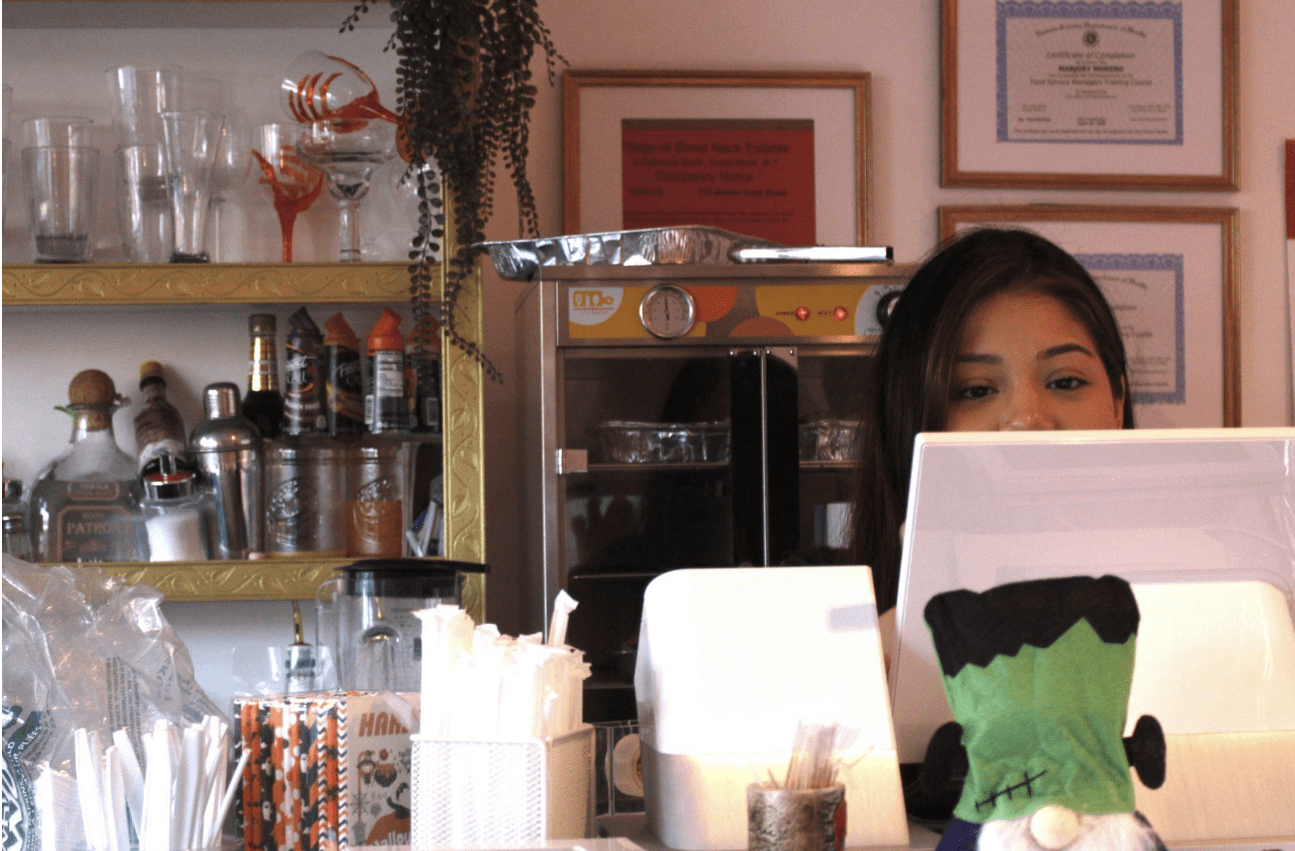 Before opening InkaFé, Marjory used Instagram to advertise her online bakery and sell her decorated cakes. Marjory, who earned a psychology degree from Queens College, started to bake and decorate cupcakes as a hobby during the coronavirus pandemic, sharing images of her creations on her personal Instagram account. Then a friend asked a question that would change the direction of her life.

"It was in the midst of the pandemic, and it was literally three days before Mother's Day," Marjory said. "One of my friends directly messaged me, and she was like, 'Hey, are you selling?' And I was like, sure, why not? I'll sell. So I posted another story and was like, Hey, if anybody wants, I'm selling."

To her surprise, many of her followers reached out to buy one of her creations. "I got 13 messages immediately, and it was literally like three days before Mother's Day."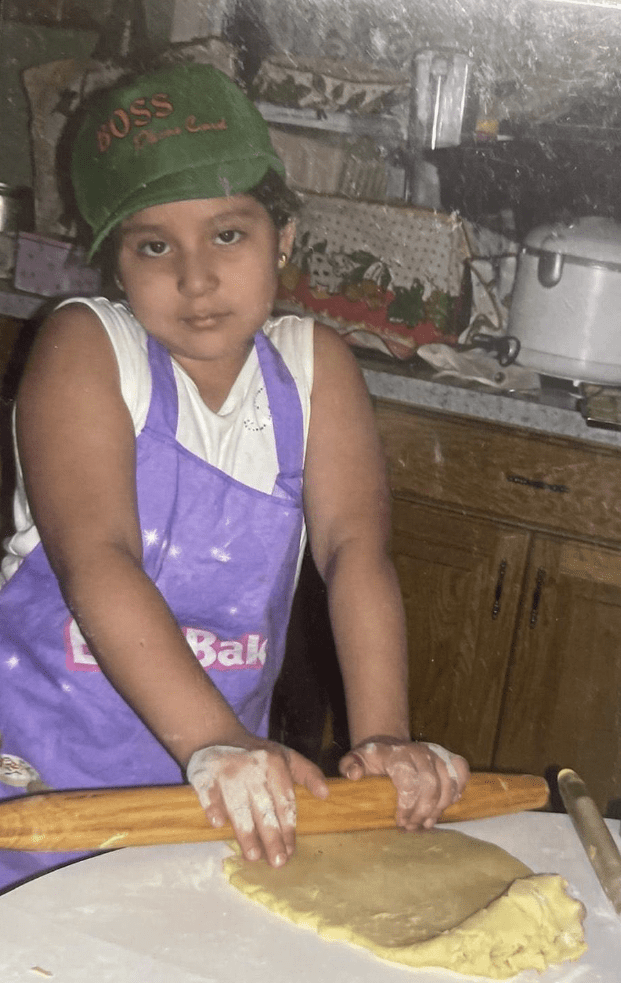 That chance online encounter changed her career trajectory. "I hate corporate life," she said. "I was working at a hospital at the time, and I was like, This is just not for me. Why am I going to work here for something that's not giving? I'm so young, I should just work on myself, and I won't know unless I try."

Before opening the cafe, Marjory encouraged her mom to join her in opening it. In Peru, Nelly had baked desserts and cakes as her hobby. Once Marjory was old enough, Nelly taught her how to bake, too.

"She learned how to make cakes and alfajores from me," said Nelly, who worked at a restaurant where she made alfajores, layered sandwich cookies that are filled with dulce de leche. "When I went home, [Marjory] would tell me, 'Mom, please teach me how to make them,' and that is how her story began."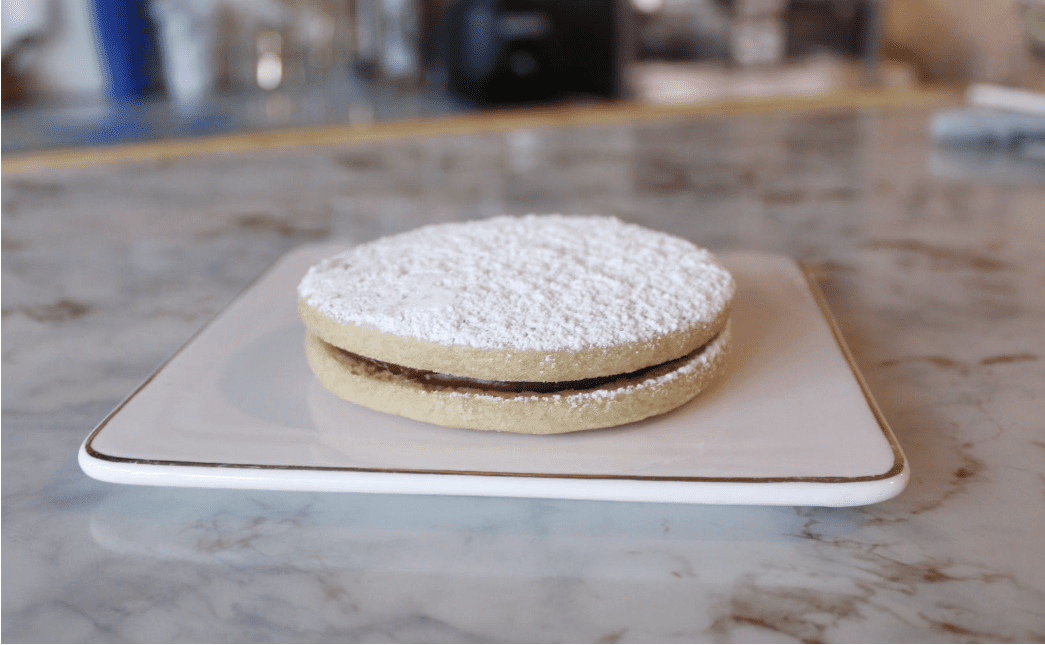 Initially, InkaFé was planned as a pastries-only cafe, but Nelly was encouraged by a friend who works at a restaurant to offer Peruvian dishes as well. At first, Marjory held back, thinking she would offer only pastries. However, once the Morenos served a few Peruvian dishes for their customers, they found demand for them was higher than expected. Marjory said the food "was a boom" when they first introduced it, with diners asking for more dishes to be cooked at the cafe, and so they extended their menu.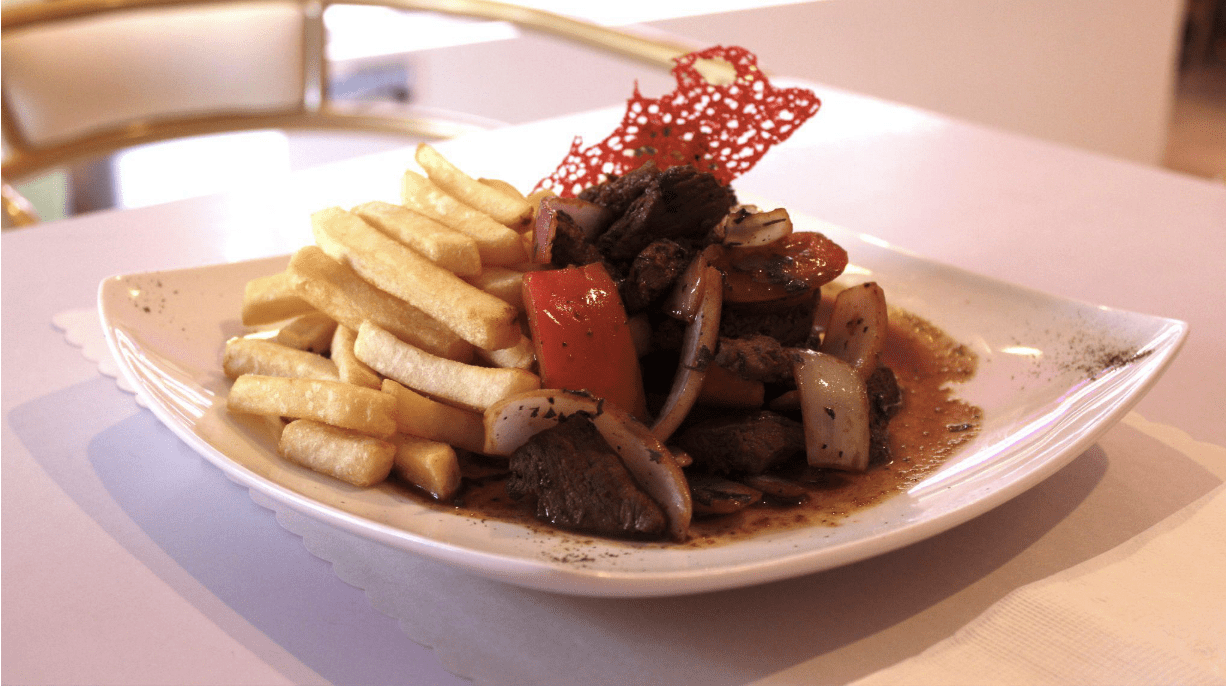 Before Marjory and Nelly opened their cafe, they said there was a lack of representation in Peruvian cuisine and culture in the greater New York metropolitan area. "The Peruvian doesn't find a bakery of Peruvian products," Nelly said, "because you can easily find bakeries that are Dominican, Colombian and Salvadoran, and those pastries are different, but us Peruvians, we have other types of pastries."

According to a Pew Research Center analysis of the U.S. Census Bureau's American Community Survey, Peruvians are the 11th-largest population of Hispanic origin in the U.S., comprising 1% of Hispanics here in 2021.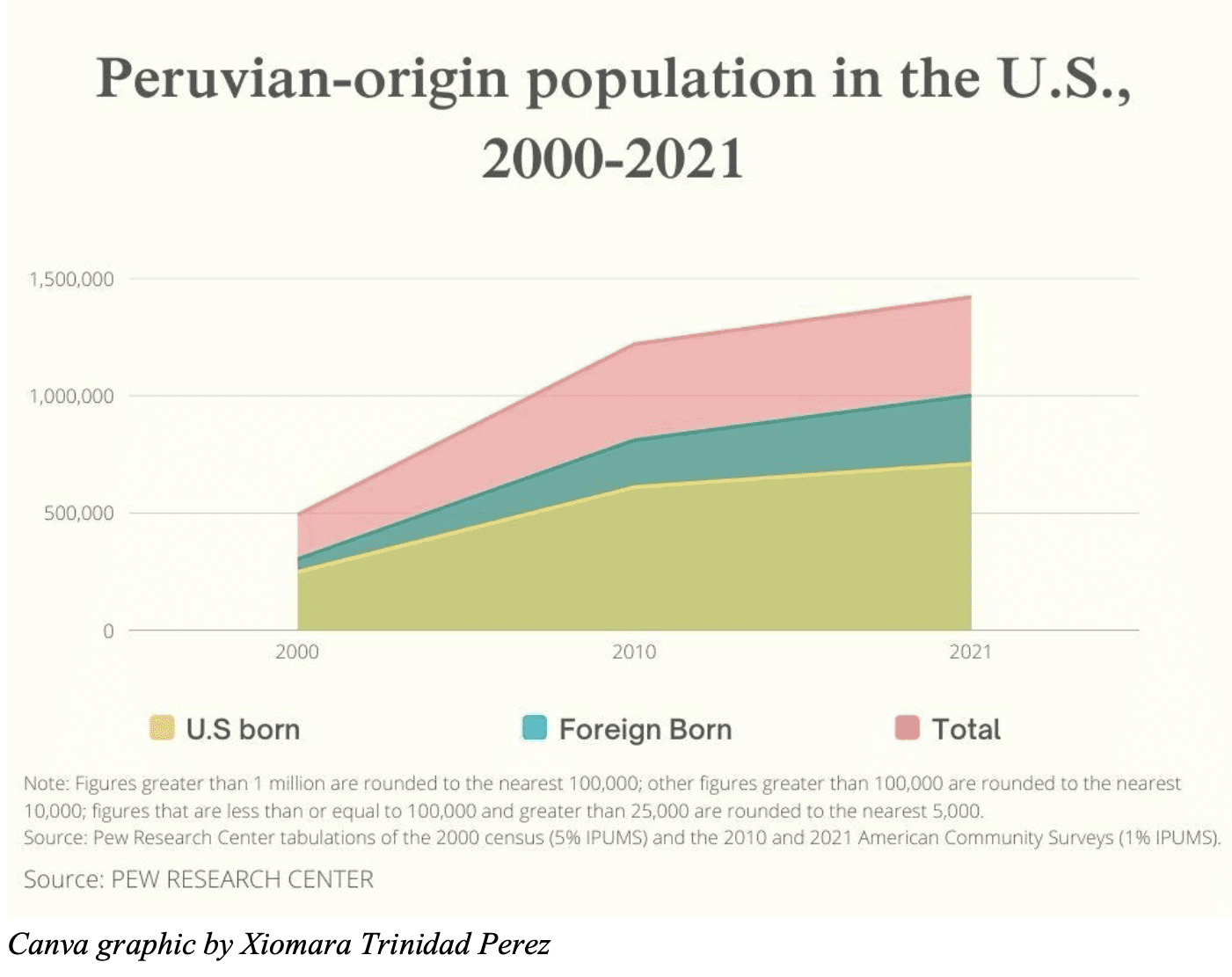 A number of InkaFé customers come from afar to savor its offerings. "There are some people that come from Manhattan and Copiague," Marjory said. "Many people have come from far away just to visit us. Sometimes I take a step back and I'm like, Oh my God, like that's crazy. Someone traveled as far to come to see us and to be here. It's wild. It's so nice. It's really, like, heartfelt."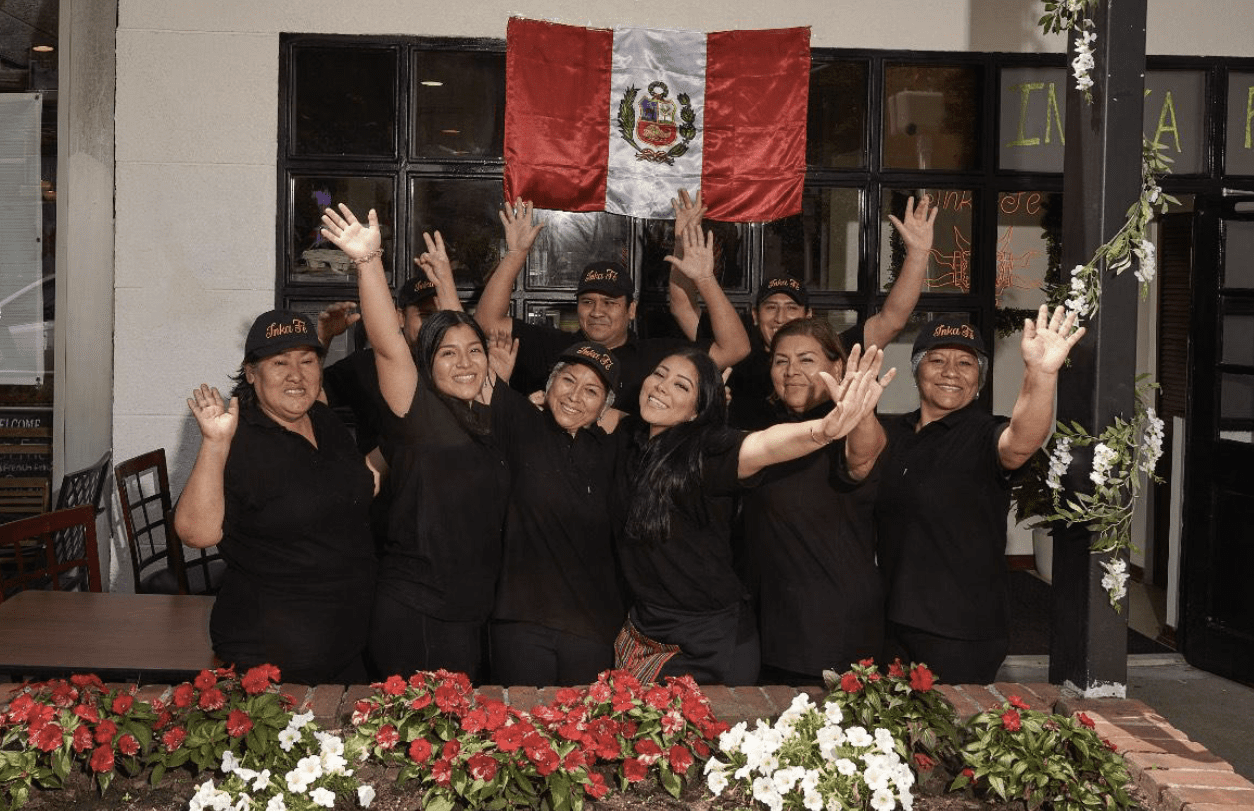 One of the cafe's customers, Nathan Rodriguez, 17, shared his thoughts on the restaurant and its importance to his culture. "I'm Peruvian, from my mom's side, so this is like home to me," Rodriguez said. "I saw the menu, and [it's] just very simplistic, very easy to read . . . [The cafe's] beautiful, honestly, the decor, everything. The way that they have their desserts framed up, it feels like home to me."
When asked about her future plans for the cafe, Marjory said, "Yeah, we're already talking about where we want to open up our second location."