By Tyler Mroczek
New York Gov. Kathy Hochul signed legislation last November banning hate symbols from display on public property, including at police departments, school districts, fire districts and volunteer fire departments.
The move came after two Long Island fire departments had displayed Confederate flags — symbols of slavery in America that have been adopted by white supremacists and neo-Nazis.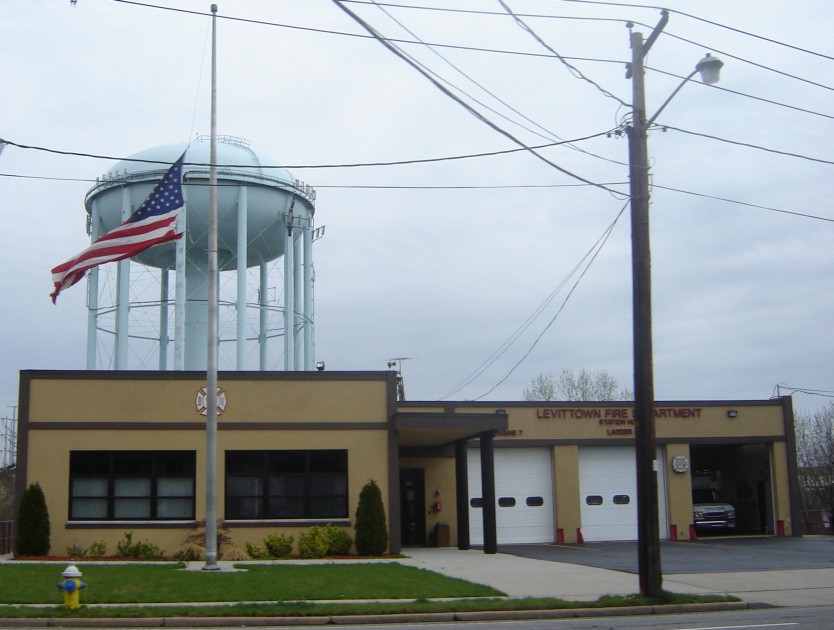 At the Levittown Fire Department, Confederate and Don't Tread on Me flags were hung in recent years before they were replaced by a Trump flag, according to State Sen. Anna Kaplan, a Democrat from Great Neck who sponsored the legislation in the Senate last February to ban hate symbols on government property.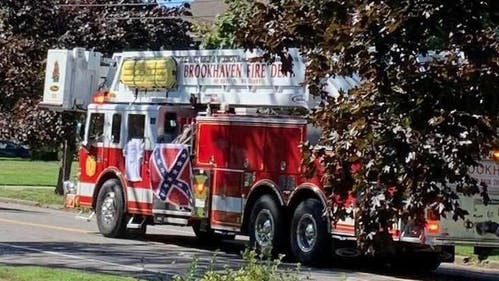 She was also motivated to act by the Brookhaven Fire Department, which displayed the Confederate flag during a parade in the summer of 2020, when Black Lives Matter protests swept across Long Island to protest the Minneapolis police killing of George Floyd.
"Public property belongs to all of us. The taxpayers own it, and it is there to serve the taxpayers," said Sean Collins, Kaplan's communications director. "If you've got a symbol of hate on a piece of public property, whether that be a building you need to enter for services or a fire truck that you expect to save you in an emergency, you need to be able to expect that they will serve everyone equally."
Among the banned symbols are the Confederate flag, the swastika and the OK gesture, a hand signal to show solidarity with white supremacists.
"The recent and disgusting rise in hateful behavior will never be tolerated in New York," Hochul said last November. "Symbols of hate have no use other than to spread ignorance and incite violence. There is no reason for a symbol of hate to ever be on display, let alone by a police or fire department charged with protecting their community."
Kaplan and Assemblywoman Michaelle Solages, a Democrat from Valley Stream, said the law is intended to protect traditionally marginalized people from racism, sexism, homophobia and anti-Semitism in their communities.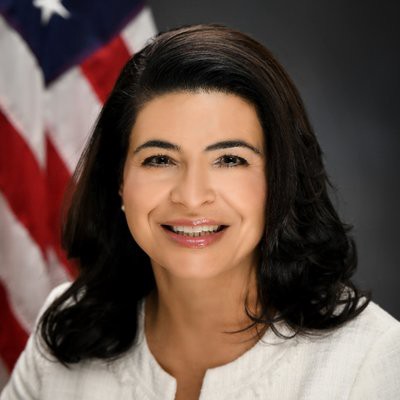 Kaplan, who is Jewish, escaped as a child refugee from Tehran to the U.S. in 1979 amid the Iranian revolution. She noted the anti-Semitism that she has faced. Last June, she said, she received a piece of mail with "explicit, insulting language and an anti-Semitic reference." The letter was in response to an email that Kaplan had sent out to constituents with information about the coronavirus vaccine.
Kaplan has backed multiple anti-hate bills and educational programs to encourage diversity and inclusion.
Following the 2020 parade, the Brookhaven Fire Department suspended the two firefighters responsible for draping the flag on the side of the fire truck. After an investigation and series of protests, both resigned.
In August 2020, then Brookhaven Fire Chief Peter DiPinto Jr. issued a public apology for the department's behavior. "The unauthorized action was done without the knowledge of our leadership team and is condemned in the strongest of terms," DiPinto said in a letter to the community. "The strength of our community has always and continues to come from its diversity, and our department has always sought to be inclusive."
The fire district's board of commissioners also banned flags on department property.
There have been other incidents since then, though.
Last November, about 20 members of the alt-right Proud Boys, an extremist group, marched through the Village Rockville Centre, brandishing Don't Tread on Me and American flags.
Rockville Centre Mayor Francis Murray immediately condemned the rally. "Our village is made up of decent, law-abiding residents that denounce groups that spread hate and seek to divide us," he said. "I'm confident and grateful that extremist groups like the Proud Boys won't find support from me or our community."