By Rachel Bamgose and Christian Lanoix
At Hofstra University, and across the nation, college students are participating in online sports gambling at a growing rate. The proliferation of gambling apps, easily accessible on any smartphone, is the primary cause for the surge in gambling. The apps afford students the opportunity to gamble any time, anywhere, in almost complete anonymity.
According to Responsiblegambling.org, those aged 18 to 24 are most at risk for developing a gambling addiction because their brains are still not fully developed and impulses can sometimes spiral out of control.
In New York State, online gambling became legal on Jan. 13, 2022. Within the first 10 days, 1.2 million accounts were created. New York Gov. Kathy Hochul announced the state had collected over $709 million in taxes on sports betting in its first year, which was more than any other state. Some $16 billion was wagered on sports betting in New York. 
"In just one year, New York has become a national leader in providing responsible entertainment for millions while bringing in record-shattering revenue for education, youth sports and problem gambling prevention," said Hochul in a news release earlier this year.
The pace hasn't slowed. More than 3.8 million accounts have now been made since the launch of sports betting in New York. This has led to over a billion online gambling transactions in the state. By March of 2023, online sports betting revenue hit $162.8 million.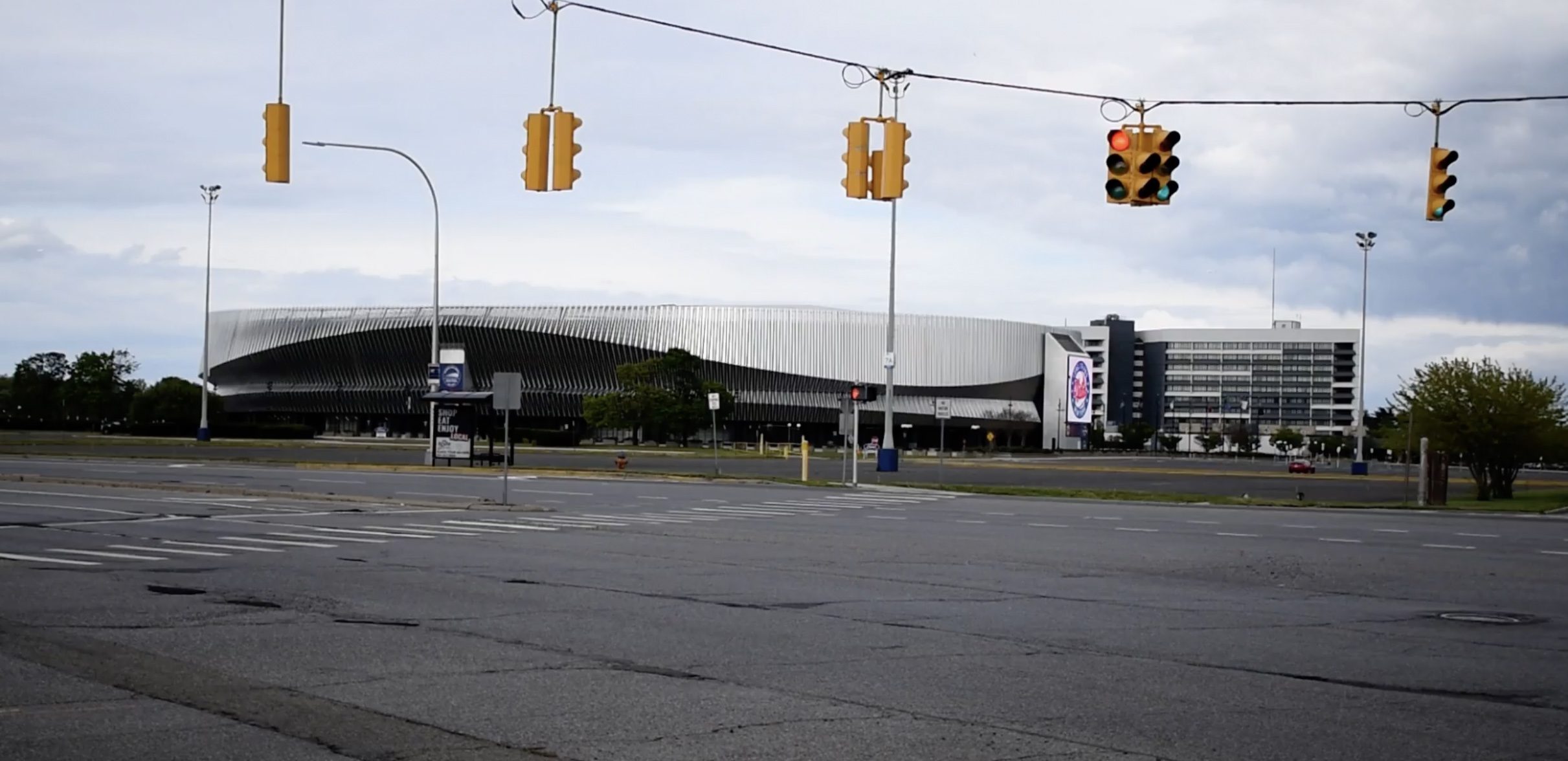 Legal gambling has also made its way to Long Island in a more traditional manner. Jake's 58 Casino is a casino hotel that opened in Islandia in 2017, with over one thousand slot and electronic gaming machines. Since then gamblers have lost more than $1 billion at Jake's 58. According to the New York State Gambling Commission, 45 percent of the wagering goes to a New York State education fund. The Las Vegas Sands casino-hotel recently entered into a lease agreement with Nassau County to open a casino at the site of the Nassau Coliseum. There are still legal barriers to the opening of the Sands casino, including a lawsuit filed by Hofstra University.
There are very few barriers to placing a bet online. Access to technology made it easy for students to gamble.
"I think I was actually in class, it was a really boring class and I thought, 'I'm going to drop 100 bucks on the Greek basketball league,'" said 22-year-old Hofstra senior Phil Christodoulou. 
As simple as it is to turn on the television and multitask while watching TV, it appears to be just as easy to wager.
"It gives me something to do, especially if I'm bored or while I'm studying," said 21-year-old Hofstra junior Jaxen Dupuis.
            In New York, gambling sites or apps are restricted to users over age 21. Some of the most popular platforms put out advertisements that are catered toward younger audiences, promoting large winnings and positioning online gambling as easy money. The promotions suggest a fun, simple, get-rich-quick opportunity. But it can cause major financial difficulties at a vulnerable stage for young adults.
"It's so conveniently placed in your hands. Your first bet is free, and it's cashback….and now you're negative one thousand dollars,'' said Will Germaine, the 2022-23 Hofstra Student Government Association president.
"I don't bet large amounts, I like to keep it smaller, you know," Dupuis said. "I'm doing four bucks or five dollars. It's easier to not feel as bad when you lose."
Betting small, however, often leads to larger bets. 
"Once I hit one bet, that's the money I usually use for the next couple of weeks," said Christodoulou. When asked about his biggest wins, he said, "$3,300, I've hit a lot in those 3K marks." There's a thrill aspect, the dopamine rush from winning a bet, small or not, he said.
While Christodoulou found it hard to identify any major changes in his mood when a loss occurred, his girlfriend disagreed, implying that he carried himself in a different way when he had lost money. Chistodoulou discussed how in a social setting, he's looking at his phone and checking the progress of his bets, which affects his surroundings and people with him. 
"I think it's just exploiting the consumer…  I know a lot of people that are sports fans, [and] they'll bet for those teams and bet for those players, and the companies are just taking advantage of it," Germaine said. 
According to a recent survey cited by the Associated Press, college students are most at risk to sports gambling addictions. However, only 23% of Division 1 schools have any programs to provide assistance to college students who are addicted to sports betting. While there are resources available, they aren't as prevalent because there is not as much research on sports gambling addiction compared to other addictions.
There is help for those who are addicted and or struggling with sports gambling in New York. The Problem Gambling Resource Center has information on its website to help sports gamblers and or loved ones of sports gamblers. In fact, the website is listed in Hochul's news release. The main goals of the Problem Gambling Resource Center are to increase public knowledge about problem gambling and finding services for those affected by sports betting. 
"When people call us and they are in that 18-to-24 age range, that's not when they started gambling," said Diane Reuter, program manager at the Long Island Problem Gambling Resource Center. "They do report that they start in high school around 15 or 16.  We do have a lot moms who call ahead of young callers. We are a no barriers to care model. If somebody calls me and they say they've got a problem, whether it's a formal diagnosis or not, we're going to get them connected to care."
Additional reporting by Jessica Ross, George Zain and Daniel Gall.