By Madeline Armstrong
New York's Legislature is weighing an amendment to the State Constitution that, if adopted, would protect people against discrimination based on race, color, ethnicity, national origin, disability, religion, gender identity and expression, sexual orientation and sex.
The legislation, considered concurrently in the Senate and Assembly, now sits in the Senate Judiciary Committee, where it must be considered before moving for a full vote on the chamber's floor. Because it would amend the State Constitution, the measure must pass the Legislature this year and in 2023 or 2024 before it could be voted on in a statewide ballot measure.
Section 11, Article 1 of the State Constitution, first adopted in 1938, prohibits discrimination "based solely on race, color, creed or religion," according to a 2022 State Executive Budget memorandum. The Equality Amendment, as proposed, would significantly broaden these protections. 
The State Constitution was first enacted in 1895. Since 1997, New York has amended it 17 times.
 "The Equality Amendment is a really critical and historical amendment to update, amend and really ensure our constitution is accurate and protecting our communities against discrimination," said Maryam Mohammad-Miller, director of government relations at Planned Parenthood of Greater New York. "It would not only prohibit intentional acts of discrimination, but also policies that have some type of discriminatory impact."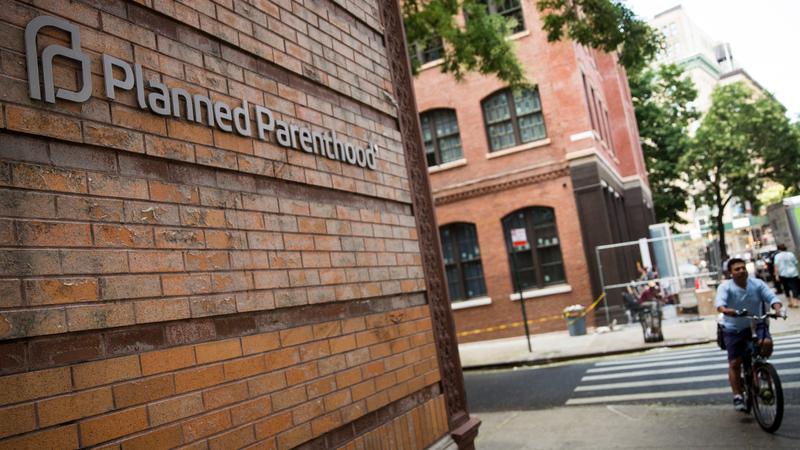 State Sen. Liz Krueger, a Democrat from Manhattan who chairs the Senate Finance Committee, sponsored the amendment in the Senate. "It's absurd that it would take this long just to add the word woman to the constitution," she said at an event hosted by PPGNY on April 19 to discuss the measure, noting that gender identity was not included in previous legislation.
Under the "sex" protection in the bill, pregnancy and pregnancy outcomes would be covered. There is currently no federal protection against discrimination based on pregnancy and pregnancy outcomes. Because of this, PPGNY is advocating for the measure and worked with other New York-based organizations to hold a rally on May 10 in Albany to lobby for the Equality Amendment.
 Jacqueline Ayers, senior vice president of policy, organizing and campaigns for the Planned Parenthood Action Fund, spoke on the importance of passing such a measure, particularly following the recent revelation that conservative Supreme Court justices are considering overturning Roe v. Wade, the landmark 1973 decision that upheld "a pregnant woman's liberty to choose to have an abortion without excessive government restriction." 
"Generations of women have grown up believing their rights are irreversibly enshrined in law," Ayers said. "Now we find ourselves just weeks away from having that freedom taken away."
According to polling, only a third of people believe the Supreme Court could overturn access to abortion, but more severe restrictions have been enacted recently in Florida, Idaho, Kentucky and Oklahoma that limit a woman's access to an abortion, and there are some 530 other restrictions placed on abortions in 42 states, Ayers said. At the same time, so-called "trigger laws" in several states could automatically ban nearly all abortions if Roe v. Wade were overturned.
"It's dire," Ayers said. "It's a crisis moment. The sky is literally falling for people who are marginalized in these states."
Gabriela Andrade, PPGNY organizing manager for Nassau County and New York City, said the ability to have an abortion is an issue for Long Island. "There's a lot of racism and economic inequality here on the Island," she said. "The Island is really diverse. There are so many folks with different backgrounds and several people of color who live here who are pregnant or are thinking about it." According to Andrade, people of color who are pregnant are three times out of five more at risk than white people.
"We should not be under any illusions that we are safe here in New York State," Krueger said.
Miller agreed that passage of the Equality Amendment is essential and could pave the way for greater equality in healthcare. "There's still a lot of work to be done around equity, access [and] cultural competency that we need to do in New York," she said. "The hope is that New York can serve as a model for the rest of the country given the threats to healthcare access that are coming in the next couple months."