By Ronnie Gonzalez
If asked to imagine a news broadcast team, chances are you wouldn't think of fifth-graders. George Maurer, principal of Abbey Lane Elementary School in Levittown, and his Abbey Action News Program are flipping that script.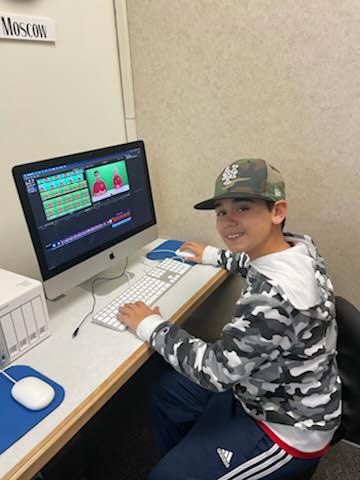 Working with MSG Varsity in the Mineola School District, Maurer saw the positive effect that a broadcasting program had on high school students. When he joined Abbey Lane, he began laying the foundation for a broadcast program. After building a faculty team to introduce the program at the elementary level, all that was left was the equipment.
The Parent Teacher Association provided an HD camera, microphones and simple editing software.
From there, Maurer and his students developed the Abbey Action News Program into what it is today, introducing students to the magic of broadcast production through news programming. Students are involved from start to finish, both in front of and behind the camera.