By Jenna Park
Southold Town has joined New York State's Climate Smart Communities Pledge, becoming the fourth town on Long Island's East End to adopt the climate-action program. The Southold town board discussed the initiative as a way to create a "greener" and more informed community.
 "Developing these policies can help us down the road," Southold Town Supervisor Scott Russell said. "We will meet with the [town's] Conservation Advisory Committee and discuss where we are and where we're going, and set goals."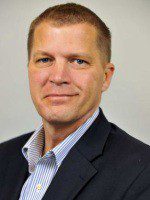 The Climate Smart program consists of helping the community become eco-friendly in ways such as decreasing energy use by switching to renewable energy and decreasing greenhouse gas emissions. The town board agreed upon the pledge unanimously at the work session.
According to New York State Department of Environmental Conservation, "By adopting the Climate Smart Communities pledge, over 275 New York communities have partnered with their state government to build a resilient, low-emission future. These communities represent over 8 million people and 41 percent of New York state's population."
The first step in taking the pledge is to develop a list of goals, and create a task force and climate action program. Russell said during the work session that department heads, engineers and trustees will meet with the CAC. The pledge allows Southold to pursue grant opportunities that will aid in continuing its ongoing initiative to reduce the impacts of climate change.
During the work session, there were 10 required elements to the pledge that members must add to their resolution to help "build a climate-smart community," including:
Inventory emissions and set goals.
Plan for climate action.
Decrease energy use.
Shift to clean, renewable energy.
Use climate-smart materials management.
Implement climate-smart land use.
Enhance community resilience to climate change.
Support a green innovation economy.
Inform and inspire the public.
Engage in an evolving process of climate action.
There are ways in which the town has made positive changes in addressing the need for a "greener" climate, as discussed in the work session. Examples include changing street lights and traffic signals to LED bulbs — two-thirds of the town's bulbs have been switched, according to Russell.
John Stein, a CAC member, was on board with the town taking the pledge as a way to assess broader issues than what they are already dealing with. The matter of shoreline protection will likely be on the list of priorities. The committee recently forwarded a bluff restoration plan in critical areas such as Horton's Point.
On account of the town adopting the program, the Town of Southold is acknowledging to members of the community that climate change poses a real and increasing threat to the local and global environments, and is primarily due to the burning of fossil fuels, officials said. The pledge states that "the town will pursue measures to mitigate [climate] impacts by reducing greenhouse gas emissions, shifting to renewable energy and considering climate change in long-term planning."
"We've taken care of a lot, not that we can't expand. [A] clean-energy community is our goal," Russell said.