By Martine Hackett
Editor's note: Dr. Martine Hackett is an associate professor of health professions at Hofstra University.
New York State is the epicenter of the COVID-19 pandemic in the United States. There have been more positive cases in Nassau and Suffolk counties than in New Jersey and California. As each day passes and the number of cases increase, we are also realizing how much we are interconnected.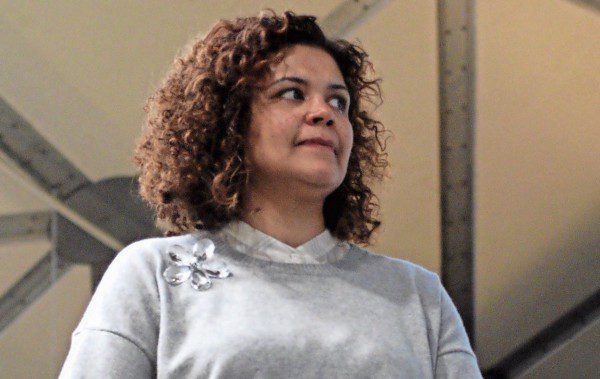 As a contagious disease, COVID-19 is a virus that is passed from infected people to others via airborne pathogens or on surfaces touched by the infected. And while not all people on Long Island who have COVID-19 know it (because of the large number of asymptomatic people who have the virus but have not symptoms and the lack of available tests for all who want it), knowing where the people with positive cases live can make a big difference in controlling the spread of the disease.
Geographic level data can inform public health professionals, healthcare facilities and community residents on how to mitigate the pandemic in a targeted way. When we know where the hot spots are for positive cases of COVID 19, we have a powerful tool that can inform precise action and activity to inform residents and prepare local health systems for the cases to come.
As it happens, there is no single governmental agency that provides current and accurate information on the number of positive COVID-19 cases at a county, much less community district level. To fill this gap, The New York Times on Friday released a map of all of the positive cases by county across every state. These data are pulled from many different sources and are consistently being updated. This is an important step to get a handle on the scope and severity of the spread of the disease on a local level.
On Long Island, Nassau and Suffolk counties are also posting daily updates of the number of positive cases. Nassau County is presenting data on a community district level on the Department of Health website. These numbers show the communities that are the hardest hit (Woodmere, Hempstead and East Meadow).
In Suffolk County, data are presented at the township level, but with additional information on the number of deaths, how many are hospitalized, the number of cases presented the day before and demographic information on those who died. Having more granular community information is vital, as is the additional information about the fatality and the changes in both number of positive cases and in the number of deaths. These data can be used to inform community members about their risks on a neighborhood level, and also be helpful for providers to focus resources on the hardest hit areas.
The challenges of accessing and maintaining useful geographic level data on COIVID-19 are significant. There are concerns about privacy when data are presented by their street address. All of this is fast moving and consistently changing, so efforts to make sure the data are accurate are ongoing.
However in the middle of a pandemic, access and action to local level data can be a lifeline. Link to The New York Times site here.
To see how COVID-19 is spreading fastest in Long Island's densest communities, check out this story in Newsday.