By Osheen Yadav
Hempstead High School students staged a live musical this past spring for the first time since the coronavirus pandemic erupted in March 2020, producing and performing in the Broadway sensation "The Wiz."
The Hempstead High School Visual and Performing Arts Academy organized the production in April, and Timothy Dolan, a Hempstead High theater teacher, directed it.
The musical was first performed at the high school 40 years ago. The person who previously played the the cowardly lion was a former Board of Education president who died of Covid-19 at age 56 in March 2020, David Gates. Rachel Blackburn, this year's show director, said, "This show is going to be dedicated to him."
The beloved musical is a modern version of "The Wonderful Wizard of Oz" by L. Frank Baum, in which Dorothy is an adult. "This play is an opportunity for us to bring literature alive for children of all ages. It's also a timely reflection for adults because this has been part of our lives," Hempstead High Principal Stephen Strachan said.
To this, Assistant Director Dr. Ashton Bell, who teaches English, added, "'The Wiz' is a piece of African-American history. It was one of the largest African-American casts on Broadway that won seven Tony Awards, became a moderately successful movie, and it's a staple in our community."
Hempstead students were organizing the musical "Hairspray" in the spring of 2020 when the show was canceled two weeks before it opened because of the coronavirus pandemic. "I'm so glad that we got to do it" this year, Dolan said. "I was heartbroken for the kids [in 2020] because they put so much work into it."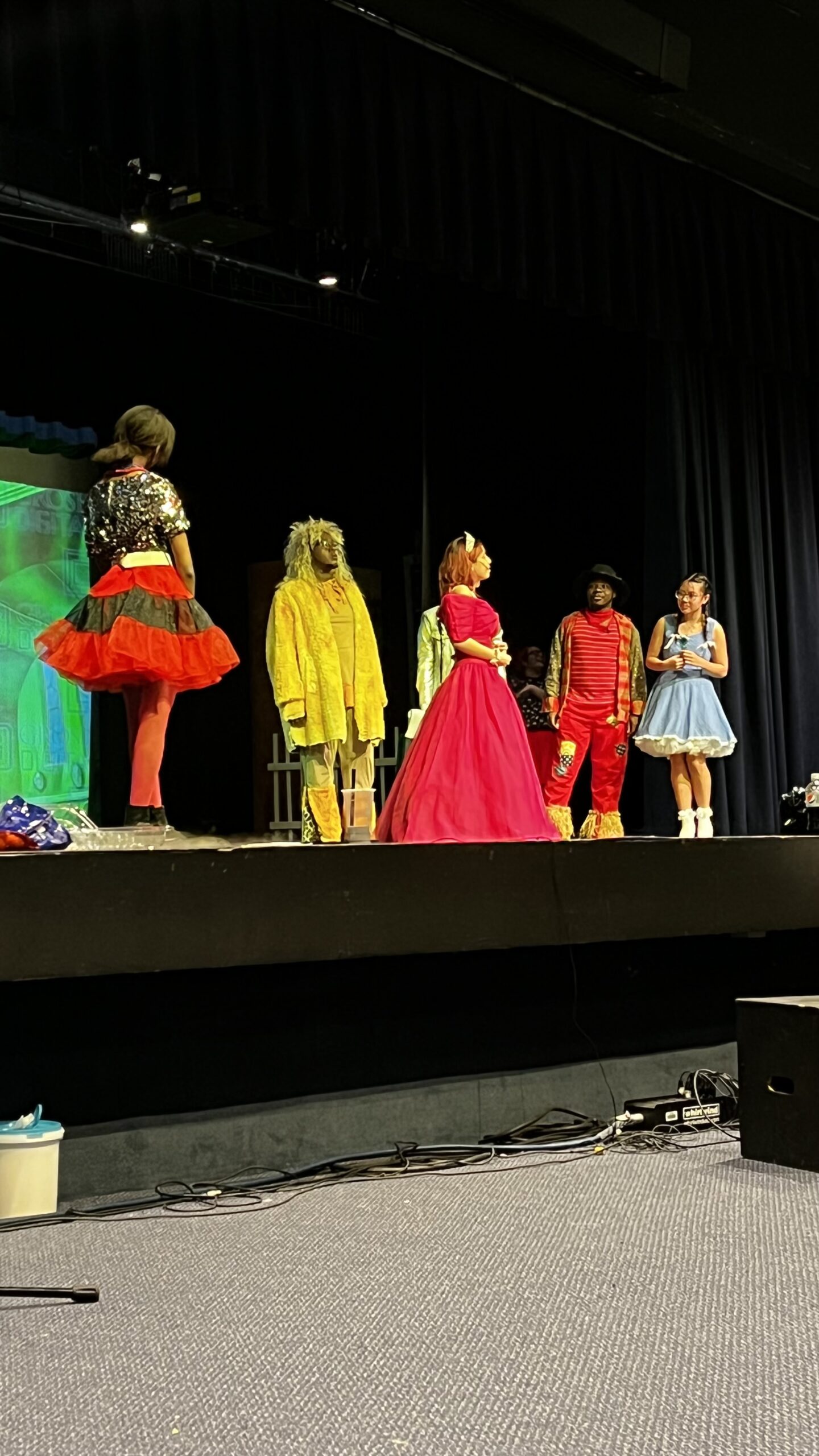 Covid-19 "always sits at the back of your mind because you never know when it's going to spike, but everyone is getting vaccinated, and the number of hospitalizations is going down. We felt very secure that the show would go on," Bell said in April.
The students practiced for three months for the show and said they were thrilled to return to the stage. Dylan Ashley Omana, who played Dorothy, said, "This is the first time performing in the musical. I'm excited, a little scared, but I'm excited."
Andrew Culbreth, the Scarecrow, said, "It feels exhilarating to be back on stage doing what I love and making people just get away from negativities of the world and just enjoy themselves and family."
Jekhi Whitfield, the Lion, added, "Deep inside the character has no courage, and he's like a big, old scaredy-cat. I'm a scaredy-cat, but in the script especially, it does have a lot of witty and funny lines, and my peers and everything, they consider me like the funny old, grumpy old man "
"This show shows the type of students we have. It's a great show, great production, and the kids have done a fantastic job. I'm very proud of them," Dolan said.