By Angelo Vansant
Editor's note: This story first appeared in PULSE, which is published by the Lawrence Herbert School of Communication's Magazine Production class for Hofstra University students and residents of surrounding communities.
Dugouts are filling back up with young athletes. Parents are ready to see their future all-stars return to the diamond ready to go. The light at the end of the proverbial tunnel is near as life is slowly but surely returning to normal.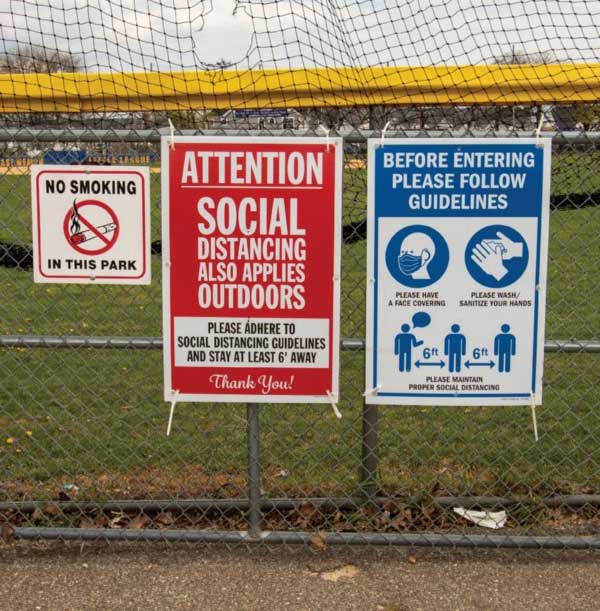 Little League has not entirely returned to normal in 2021, but it is adapting to the new protocols. Only three players are allowed in the dugouts. The other athletes have designated spots on the bleachers to maintain social distancing. Adults must wear masks while on the field or in the dugout.
"Our players wear masks in the dugout, and it is their choice to wear on the field. All our managers and coaches have to wear [them]," said Stephen LaSala, commissioner of the East Meadow Baseball/Softball Association.
Chewing on sunflower seeds is a long-held tradition at all levels of baseball that is not allowed during games this season. Food and drinks are not available for purchase this season, either. Sharing equipment is not permitted.
The East Meadow Little League has extra sanitized equipment so the athletes do not share. Coaches must have extra catchers' equipment. Each team uses a different ball while at bat.
"If all our parents and guests in the complex follow the state and county guidelines, we should be able to keep everyone safe," LaSala said.
East Meadow has sanitary equipment throughout the complex to keep all areas Covid-free. Dugouts are cleaned before and after each game by the teams.
After each game, the opposing teams do not shake hands as a show of sportsmanship. After games, coaches do not hold team meetings, and players must quickly exit through the outfield gate.
This season is not a normal one, for sure, but it is allowing the young athletes to take to the field and play the game they love.