By Megan Naftali
Editor's note: This is part six in a long-term series on Uniondale by Hofstra University graduate journalism students enrolled in Community Journalism this past fall.
When going to a library, you expect to learn new lessons and maybe find a good book or two, but it isn't often that you find a part of yourself. Walking into the Uniondale Public Library, you're greeted by librarians' welcoming faces and a table full of books presented in a celebratory fashion. Intrigued, you walk toward the display and find books on Kwanzaa and a flier for the Junior Friends' Kwanzaa Celebration on Dec. 27, 2022.
Uniondale comprises 32,473 people, 36% of whom are Black or African American alone and 40.2% of whom are Hispanic or Latino, according to the 2020 census. "When I started as a young adult librarian back in 2004, it seemed like everybody [would make] Irish soda bread. I love it, but I would see this in a lot of libraries, especially communities of color," said Syntychia Kendrick-Samuel, the Uniondale Library's assistant director. "You rarely saw anything that was significant to the communities that actually live there. Yeah, you want to expose people to different cultures, but you shouldn't do it at the expense of their own culture."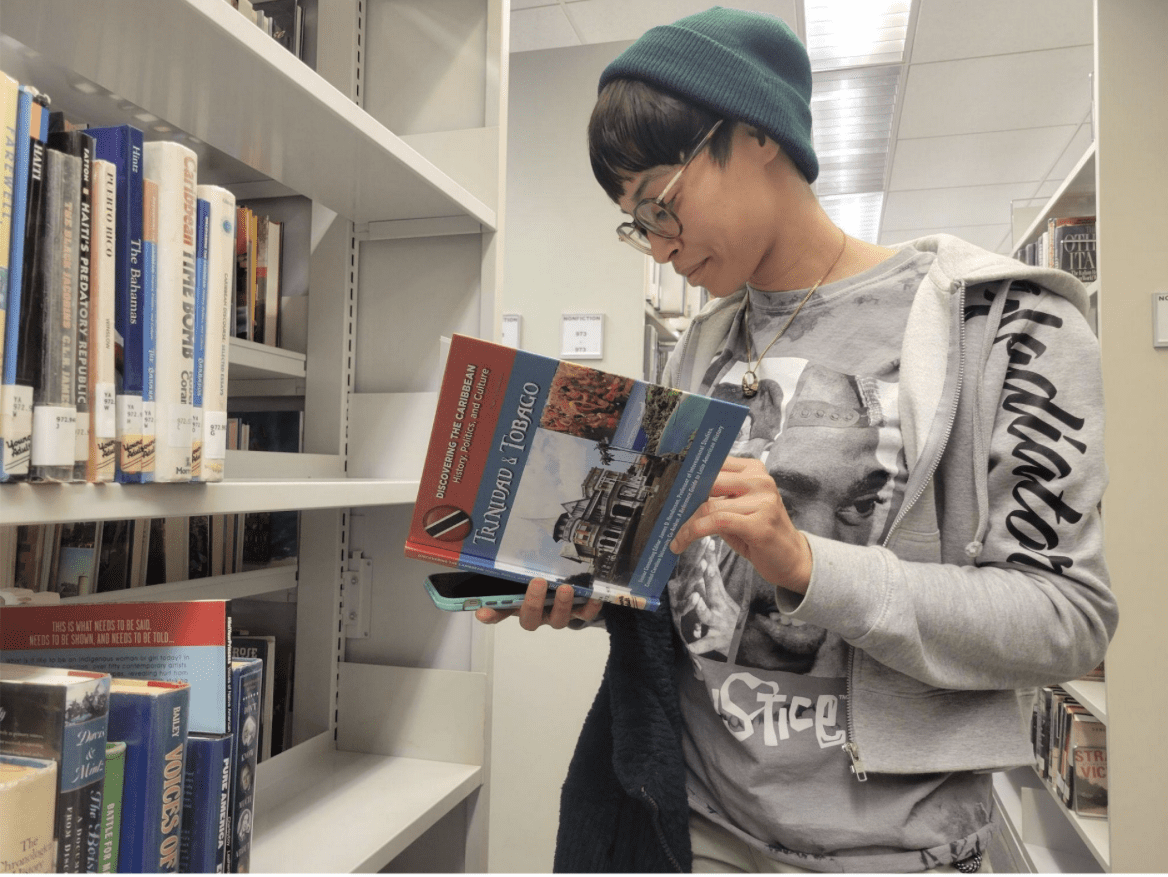 The library offers online resources for Spanish and Haitian Creole speakers. The website also features a link for "Anti-Racist Reads and Views" and a "Read Woke" program for which the library partnered with the Uniondale School District on the elementary and young adult levels. If students read books by authors of color, they can win prizes, according to Kendrick-Samuel.
There are many book discussion groups at the library, but one that Kendrick-Samuel is particularly proud of is the Umoja book club. "Umoja is Swahili for unity, and the goal of that book club is that anybody can attend and it's a safe place," she said. "We choose books written by people in the African diaspora, so that can be Caribbean, African American, African, Afro Latino, all that good stuff. It's one of my joys. We just met this week, and the fact that these ladies can meet together in a safe place and celebrate their culture is great."
Aside from books, there is also a seed library where patrons can take out four packets of seeds per visit. The vegetables that are offered are culturally significant to the community, Kendrick-Samuel noted.
"We try to grow things that are culturally relevant to them. So we've grown okra, Jamaican sorrelor, the roselle hibiscus. This time of year, a lot of Caribbean families will make a red drink called sorrel, and that's what they make from collard greens, different herbs like basil and things like that, that are kind of universal," Kendrick-Samuel said. "We made a West Indian cucumber last summer. We want to let the [people] know that you can grow this stuff, and then you can also find out about your family history or your history through it."
The Uniondale Library offers an array of programs for children and young adults, including Storytime in Black, African hair braiding, and Haitian storytimes, folktales and music.
Librarian Christina Hirsch, head of the children's department, tearfully explained the significance of catering to the community's needs. "People need to be represented and seen. I get very emotional about that," Hirsch said. "When a child or family that is in the community sees the programs that are from their own childhood, in their own memories, they see it brought to the forefront. They're able to carry that culture along with them and see it represented in the library where they [go] every day. It's just so important to me that we get that representation out there and their voices are heard."
The library has books in languages other than English in every department, including Spanish and Haitian Creole. Books in other languages need to be on display and shouldn't be hidden in small spaces, according to Hirsch.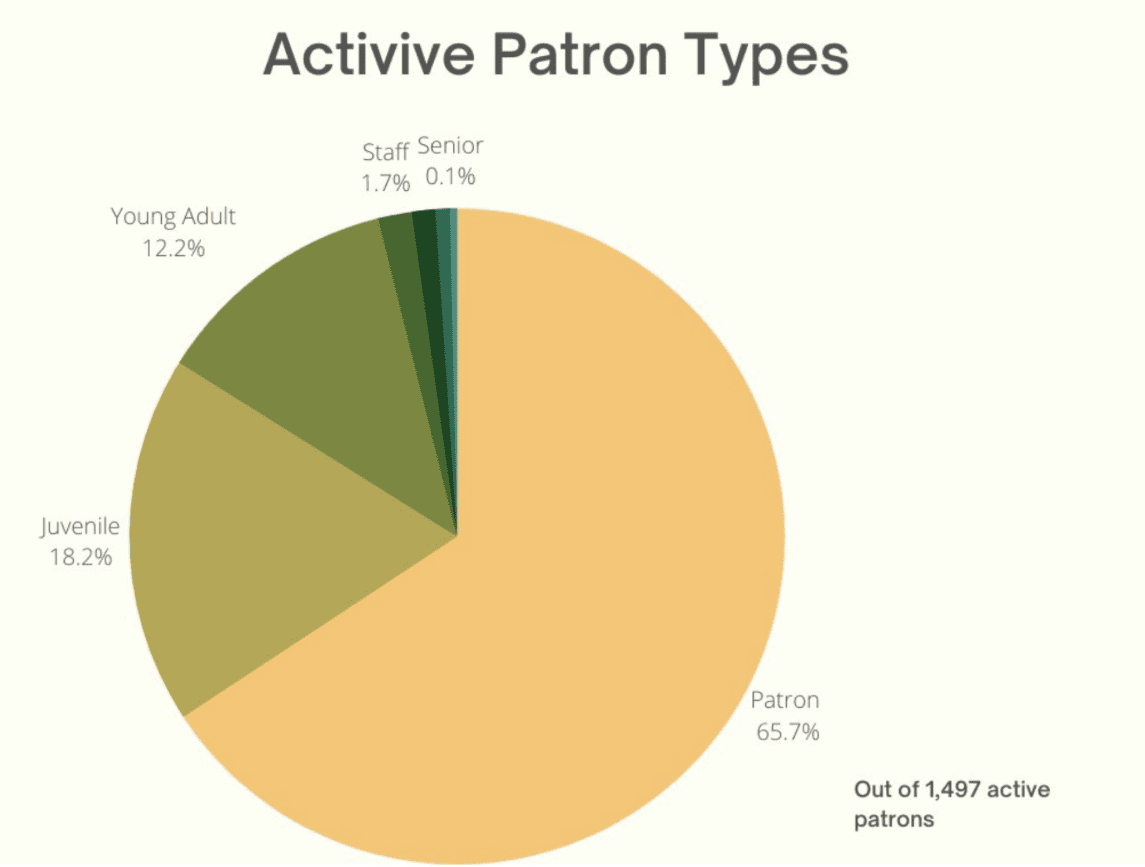 "A Haitian family came into the library. We had just purchased some of the Haitian literature, and we put it out on display. The family had their child with them. The mother was looking for books in English and in Creole, and she pointed to books that were primarily in French and English," Hirsch said. "The child saw the brand-new book that was out in the forefront on display in the language that she grew up speaking and she grabbed it off the shelf, and the smile, it almost looked like relief. She was relieved to see something that was hers, a representation of herself."
Aileen Rivas, a mother from Mexico, brought her son Oliver to the library because she likes that books and programs are offered in Spanish. "I think it's very important that they do these programs. From where I'm from [in] Mexico, I don't think they do this, and I think it's very important for when [children] are very little to put in them the interest in books and everything," Rivas said.
The library held African hair braiding classes for children on Wednesdays in November. The class was taught by Yormah Generette, a hair braider for over 30 years from Liberia, West Africa, and owner of @Yamazbraidzandbeadz.
Generette explained the cultural and historical importance of African hair braiding, noting there is a mathematical component as well. "In Liberia, there were certain braids that represented whether you were single or you were married and what age range you were in. If a girl is of age to date, you would wear a hairstyle that represented that," Generette said. "Hair braiding represents a lot, but also there's a mathematical component to hair braiding because you have rhythm. Math is important because you [need] equal parts to create a good hairstyle."
Karter Smith, 9, of Uniondale, attended the class for the first time last Nov. 16. Smith discovered hair braiding at age 6 when she went to the hair salon for the first time. She observed how the stylists braided hair, and she started practicing on her doll at home. At the class, she was excited to learn how to make different kinds of braids because she cares deeply about the skill.
"I think people should know that braiding is not just something that you should do for a hobby. Braiding is something that you can take into a career," Smith said. "People should know that braiding is more than just doing people's hair."
Aside from helping children learn a new skill set, the class affects them in ways that aren't always apparent. "One time I learned about a girl who I didn't know was homeless and she wanted to learn because she wanted to braid her sister's hair," Generette said. "Later on, I learned that they were homeless and that she wanted to learn to braid her sister's hair so it didn't look bad for school."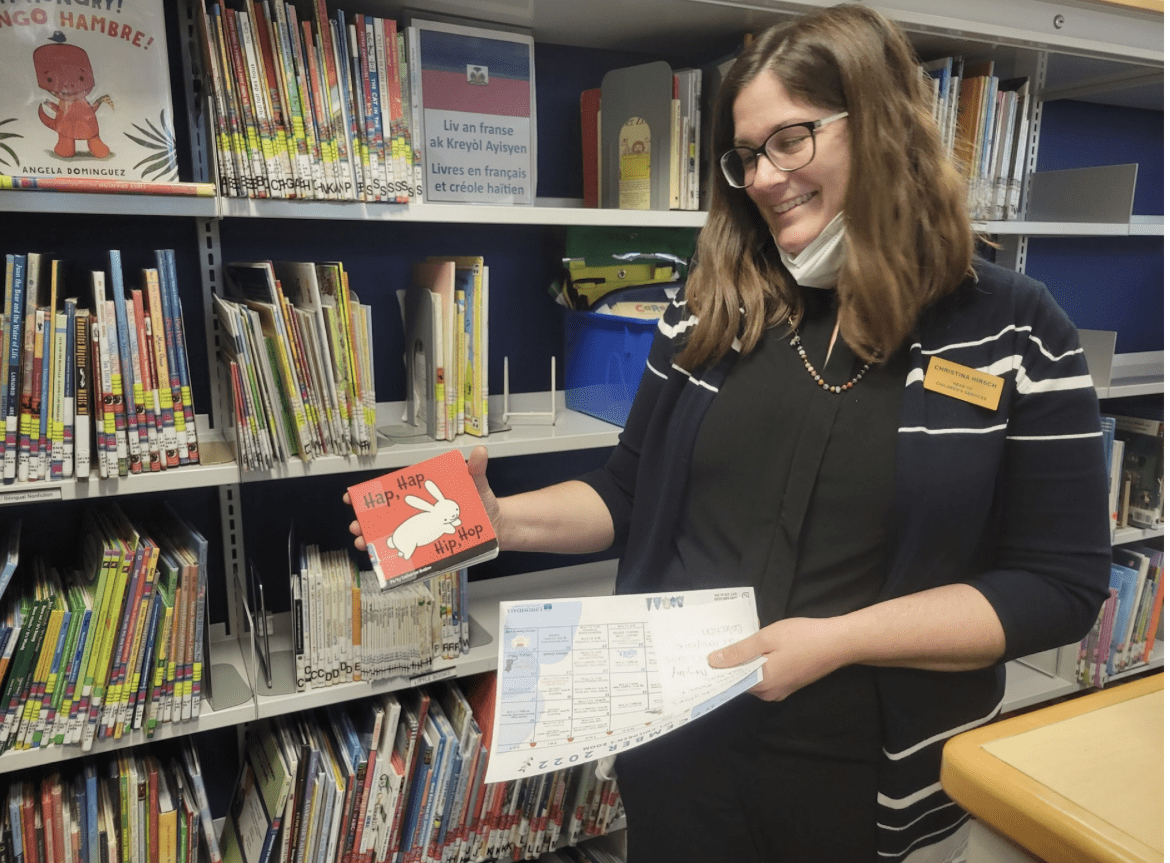 The Uniondale Library tries to represent the community in a positive way by celebrating the various cultures present. The news "needs to focus on the positivity because I live in Hempstead, my kids go to school in Uniondale, and I work in Uniondale, so does my husband," Kendrick-Samuel said. "I always say that I love my neighborhood. We purchased a house and enhanced it, and it's just like, if had listened to the local news or what have you, I would think I should be seeing guns as soon as I walk out my door."