By Ethan Albin, Larissa Fuentes and Ryan Demino
Jean Kelly, CEO and founding member of The Mary Brennan Interfaith Nutrition Network in Hempstead, found herself surrounded on Nov. 4 by numerous volunteers who had come to The INN for "A Day of Thanks and Giving" to pack and ready food, clothing and toiletries for the soup kitchen's many guests in need.
The nonprofit organization, which served 200,000 meals in 2022, is reportedly Long Island's largest soup kitchen. Its aim is to help clients achieve self-sufficiency. 

"Most importantly, if [guests are] capable of working, we want get them prepared," Kelly said. "But if you don't have a toothbrush or proper clothing or you haven't been sleeping in a good place, we have to put all that together so you're ready to get on."
Many families were among the 50 volunteers who turned out for Thanks and Giving. The participants helped to sort supply donations by category. With those supplies, volunteers will prepare meals for clients on Thanksgiving.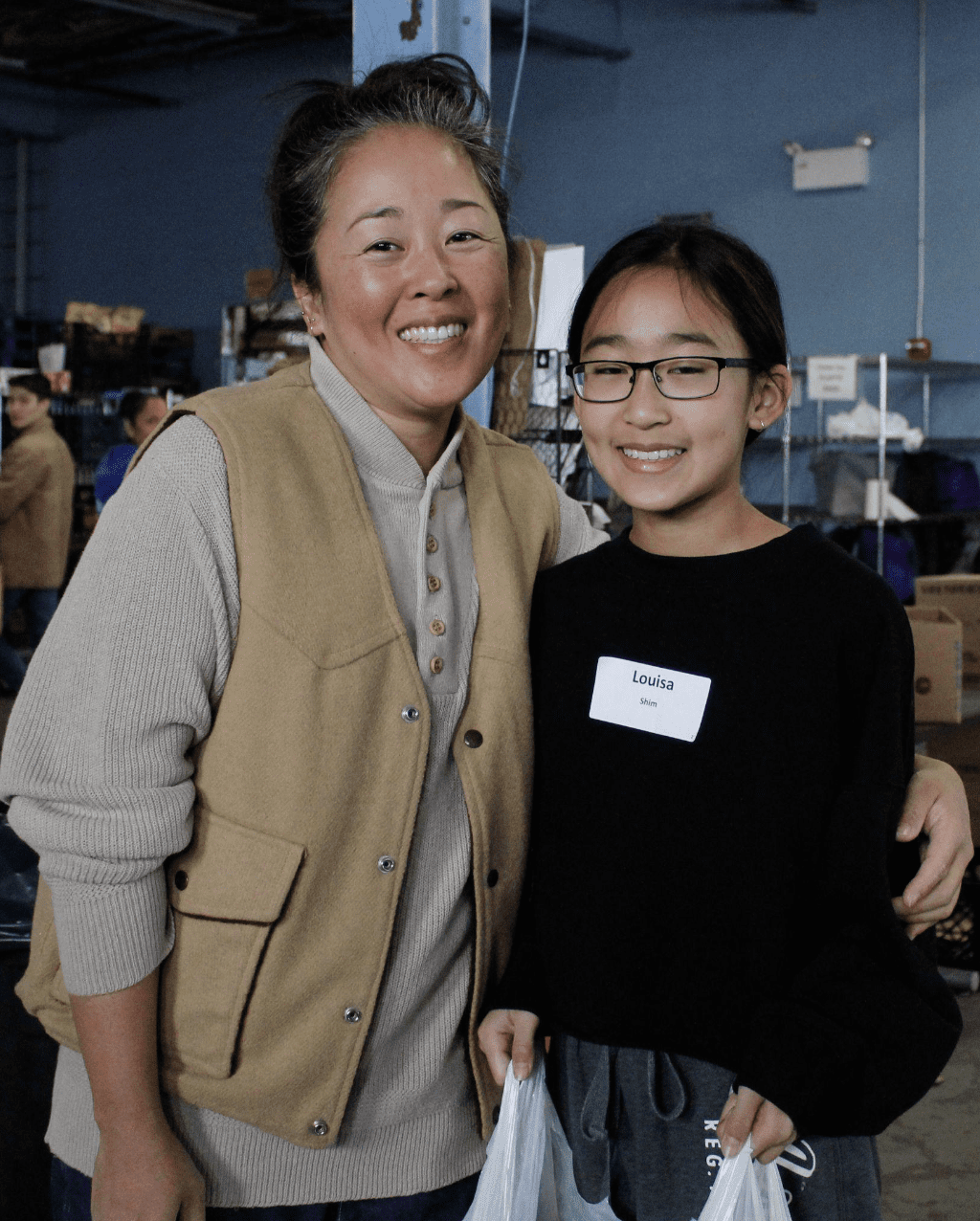 "A grassroots effort has no involvement with anything other than intentions," Kelly said. "It's not about money. It's not about making anything. It's about how you can make something happen that's going make a difference, so everybody has been well-intentioned."
When Kelly began her work at The INN four decades ago, she did not realize so many Long Islanders were food insecure. "I didn't even think a soup kitchen was needed on Long Island at the time," said Kelly. "But someone had said they saw people eating out of garbage cans."

According to Kelly, there was a group of students from Hofstra University who had gone into Brooklyn to volunteer at a soup kitchen. On their way back, they spotted people eating out of the trash and realized there were people struggling in their backyard. After this, an advertisement was placed in the newspaper, and a group of about 30 volunteers assembled, Kelly being one of them.
"The issue of hunger belongs to the whole community," she said.
Over the last 40 years, what was once a small group of volunteers has grown into an important part of the community. In fact, since 1983 The INN has served close to 15.8 million meals. In addition to food, The INN offers many services to those in need, including mental health and employment placement services.
"We actually have companies come in here and interview people for jobs. We've had Harbor Freight tools, Home Depot and TJ Maxx," Kelly said. "Even the people that were serving people at the U.S. Open were looking for servers. They came in here and hired 16 people who ended up working at the U.S. Open."
The coronavirus pandemic set The INN's Thanksgiving effort back, as it could no longer hold its traditional in-house communal meal. Rather, meals were prepared to go. 
Nancy Regan, co-director of A Day of Thanks and Giving, said, "Pre-Covid it was different from how it is now. We used to just do a meal, a Thanksgiving meal, but during Covid we had to revisit how we did it.
"We wanted to do something where people would really get to feel what happens in The INN," Regan continued, "so we came up with this program where volunteers do different stations . . . I think this system works much much better."
"When Covid came, we had to change into something totally different, so we did videos and [tried] to just get support for the Thanksgiving holiday," said Nora White, events director for The INN.
At the Nov. 4 event, among other tasks, volunteers helped prepare side dishes for the to-go meals and colored in pictures that were to be used as place mats on Thanksgiving at the food pantry.  

Heraclio Wyatt of Hempstead, who is a minister in Brooklyn, was among the volunteers at the event. "I'm a pastor," he said, "so I'm used to serving, and during Covid, because of lockdowns and restrictions, we weren't able to serve in our typical ways." Wyatt said he and his wife started helping out at The Inn as a result. "We wanted to just get out of the house and serve, and we found this place," he said.
Wyatt became a regular at The INN and now serves food on Tuesdays. He said he believes every time he volunteers, he helps someone new. "Knowing that you even made a difference in somebody's day is very rewarding," he noted.

The INN is at 100 Madison Ave. in Hempstead. New volunteers are welcome. For more, call (516) 486-6243.