By Madeline Armstrong
Editor's note: The following is part two of a three-part investigative series by Madeline Armstrong, who recently completed her master's in journalism at Hofstra University. The series was her capstone project, which passed with honors.
Exploitation of undocumented immigrants has "skyrocketed" on Long Island, according to Minverva Perez, executive director of OLA of Long Island, a Latino advocacy group on Long Island's East End.
The most common types of exploitation among Long Island immigrants are workplace, housing, sex trafficking and by individuals pretending to be lawyers.
Workplace Exploitation
"I think the most egregious exploitation that I see is labor exploitation because generally an undocumented person will work in the shadows," said Juana Torres, legal director at Sepa Mujer, a nonprofit organization that works to support immigrant women on Long Island. "Therefore, a person will exploit them, not pay them minimum wage, will not pay them overtime. When they're sick, they get no disability benefits."
Saul Asencio, an immigrant living on Long Island, suffered workplace violations at Nick's Pizza, a pizzeria in Rockville Centre, from the 1990s through 2009, according to the worker and court documents. He, along with seven other former workers, all immigrants, waited more than a decade to be paid hundreds of thousands of dollars in back wages, as reported by The Long Island Advocate.
Asencio said that he worked at Nick's Pizza for 16 years, 70 hours or more a week, without receiving overtime pay, as required by law.
"We weren't getting paid extra hours, overtime," he said. "We weren't getting any vacation. No sick days. The only day we had off was our one day a week."
However, Asencio needed the job to provide for his family and his life on Long Island.
After months of media coverage, including a three-part Advocate investigation, the workers finally settled for most of what they were owed. The eight former Nick's Pizza workers recently received $200,000 of the $375,000 settlement for back wages owed to them by the eatery's one-time owner, Nicholas J. Angelis, following a nine-month Advocate investigation. The other $175,000 is due by the fall of 2024, according to the New York State Department of Labor. Angelis had no comment when called for The Advocate's earlier stories.
Martina, an undocumented immigrant woman who lives in Riverhead, said that she also faced exploitation at her former job.
"When I was working at the restaurant, I didn't know until later on that I was supposed to get hourly pay and tips," Martina said. "They were only giving me the tips I was receiving and not the hourly pay."
In her book, Salvadorans in Suburbia, Sarah Mahler recounted an incident in which a Long Island immigrant faced workplace exploitation and abuse.
"One day when I was working in a social service agency, a 21 year-old Salvadoran came in," Mahler said. "He was cradling an arm which was heavily bandaged and when I inquired about what had happened, he told me that he had been scalded when a pot of boiling water fell on his arm at his restaurant job. Despite pleading with his boss, he was not allowed to seek medical treatment until his shift ended. By that time the arm had swollen considerably and required several weeks of treatment and months of therapy. The employer refused to pay for the medical expenses and fired the Salvadoran when he could no longer perform his job with his bandaged arm. This case is not unusual."
Although these examples of workplace exploitation are illegal, many immigrants do not report them for fear of being deported.
"A lot of migrant workers in particular may be afraid that their status is going to be jeopardized in this country if they speak up and they advocate for themselves against these discriminatory practices in their workplace," said Norma Esquivel, associate counsel in the litigation department with Latino Justice, an organization that advocates for civil and human rights among Latino communities on Long Island.
Miguel Alas, a community organizer for the Workplace Project, stresses the importance of the DALE Campaign, a campaign that advocates for the ability of those who have been victims of wage theft and other workplace violence, to apply for a temporary work permit.
Housing Exploitation
In addition to exploitation in the workplace, Martina also faced exploitation when trying to pay rent. Martina spent many years living in Hampton Bays working as a housekeeper. However, she was forced to move after the landlord raised her rent.
"Every year they would raise my rent $100, until it reached a point where I couldn't afford it anymore," Martina said.
Meena Oberdick, attorney and equal justice works fellow with Latino Justice, said that she has seen many instances of Long Island immigrants being illegally evicted.
"We've seen cases where a Spanish-speaking tenant calls to report a landlord or a landlord agent taking illegal actions to remove them or remove their possessions from the property without a court order, as is required by the law," Oberdick said, "and unfortunately, rather than stopping these illegal practices, sometimes the police will assist with the eviction or defer to the English-speaking landlord and not even take the tenant's complaint."
Again, since these individuals are undocumented, they often do not report incidents of illegal housing practices out of fear of being deported.
"It's a population that people try to exploit more often by trying to take advantage of certain things that they're dealing with," said Cate Carbonaro, director of the public advocacy center and public interest at Touro Law School.
Sex Trafficking
Carbonaro was formerly a staff attorney at the Exploitation Intervention Project and worked primarily with undocumented immigrants who were sex-trafficked and then arrested for sex work.
"Almost everyone of my clients was undocumented," she said. "I had a lot of clients from Mexico that were trans, and the police targeted them because of their identity in Honduras, and so they really needed to get asylum because they were very rightfully fearful of going back to their country."
She said many of these individuals would immigrate to Long Island, find a job at a massage parlor or nail salon, and then be sex-trafficked by the business owner. They would then be threatened by the owner that if they were to report the situation, they would be deported.
Nevertheless, many of these immigrants were arrested anyway for sex work and then ordered to leave the United States. This is when Carbonaro would step in.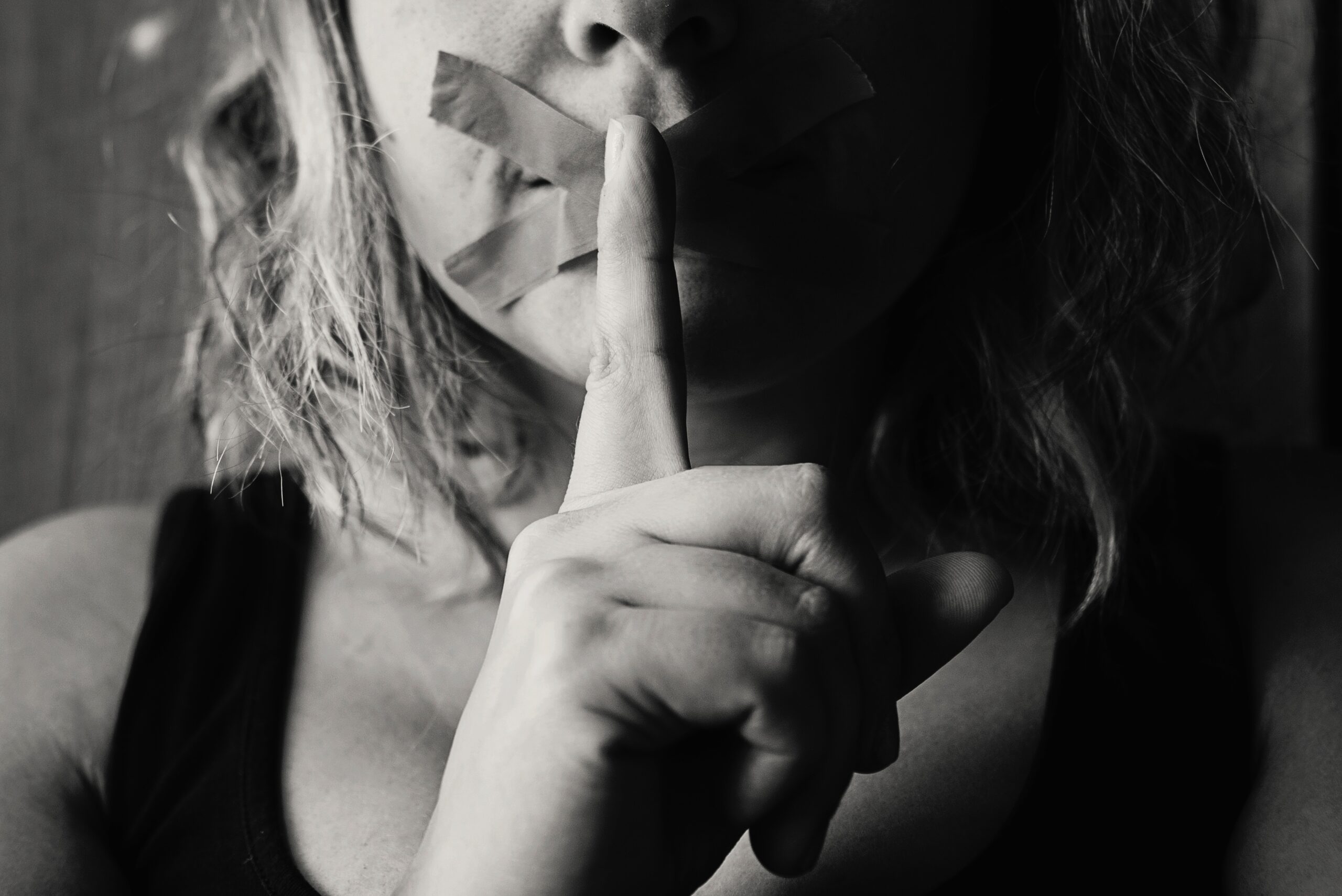 "In this population, there was a tremendous amount of exploitation wherever they were from and that caused them to be extremely vulnerable when they came to the United States," she said. "Sometimes it was more of a traditional sex trafficking where somebody said, 'you owe all of this money, you borrowed so much money to come here, you have to pay it back. I'm forcing you to do sex work.'"
The other issue Carbonaro saw was these individuals being taken advantage of by "notarios."
'Notarios'
'Notarios' are individuals with minimal to no legal experience advertising services as an immigration lawyer. Oftentimes undocumented immigrants will pay these individuals to help them with their immigration cases and either the notario will take their money and leave or they will incorrectly fill out forms, jeopardizing the immigrant's case.
According to the book "American Dreaming" by Sarah Mahler, notarios are alluring to immigrants because they often live in their communities and speak their language.
"Often resembling the familiar multiservice agencies and advertising as 'notarios,' these opportunistic outfits were popular among immigrants because their offices were conveniently located in their neighborhoods and because they were open evenings and weekends," Mahler said. "Also, the staff could speak their clients' languages and comprehend their cultures."
Carbonaro said that when she took on many of her clients, they already had immigration cases underway, but they were done incorrectly, with many errors. In some cases, individuals were denied asylum when they qualified because the forms were filed incorrectly.
"More often than not, it was some notario who was not a lawyer, who held themselves out as a lawyer," she said. "It was very complicated, and it made the client's life much more difficult because it added all of these roadblocks when they were already having such a hard time."
Solutions
According to Carbonaro, the solution to ensuring that immigrants avoid exploitation is to support them in the ways they need to survive and educate them on what resources are available to them.
This is what Alas is trying to do with the Workplace Project. He wants to make sure that immigrants are aware that they are being exploited in the workplace and that they know the services that are available to them to receive the money they deserve.
Oberdick said there are also solutions to housing exploitation and urges individuals who are suffering from illegal housing practices to contact Latino Justice for help.
"The solution for over-criminalization, over-policing, exploitation, it's being able to support the population who's being exploited financially," Carbonaro said. "It's very difficult for people to get back on their feet when there are all of these obstacles and not as many services."
To combat these issues, Carbonaro has opened the Public Advocacy Center (PAC) at Touro Law School. The PAC is a place where nonprofit legal and advocacy agencies will be available to those in need.
"The organizations in the PAC have other main offices located throughout Long Island," Carbonaro said, "and they will be creating a Touro-based hub for their organization by joining the PAC and renting an office with us."
Undocumented immigrants who need support related to exploitation and otherwise are urged to reach out to the PAC for help.