By Larissa Fuentes
Part two in a series on the planned Las Vegas Sands Casino at the Nassau County Hub.
While the $4 billion casino and entertainment complex proposed at the heart of Nassau County has been hailed as a potential generator of jobs and tax dollars, others worry that it may also bring increases in addiction behaviors and drunken driving to the region.
"The casino, for me, represents another possibly unhealthy choice around gambling, around drinking," said Cindy Wolff, executive director of Tempo Group, a community-based drug and alcohol treatment center with offices in Woodmere, North Merrick and Syosset. "When you look at it as the bigger picture, I would have concerns about the general impact that [the casino would have] in our communities, alcohol just being one of them, and the normalization of the problems that could be problematic for some people."
The proposed casino would be in the Nassau Hub, in Uniondale, home of Nassau Veterans Memorial Coliseum. Surrounding the 72-acre coliseum site is a collection of fast food restaurants, delis, schools (ranging from pre-schools to universities) and parks, with a steady flow of foot traffic on Hempstead Turnpike.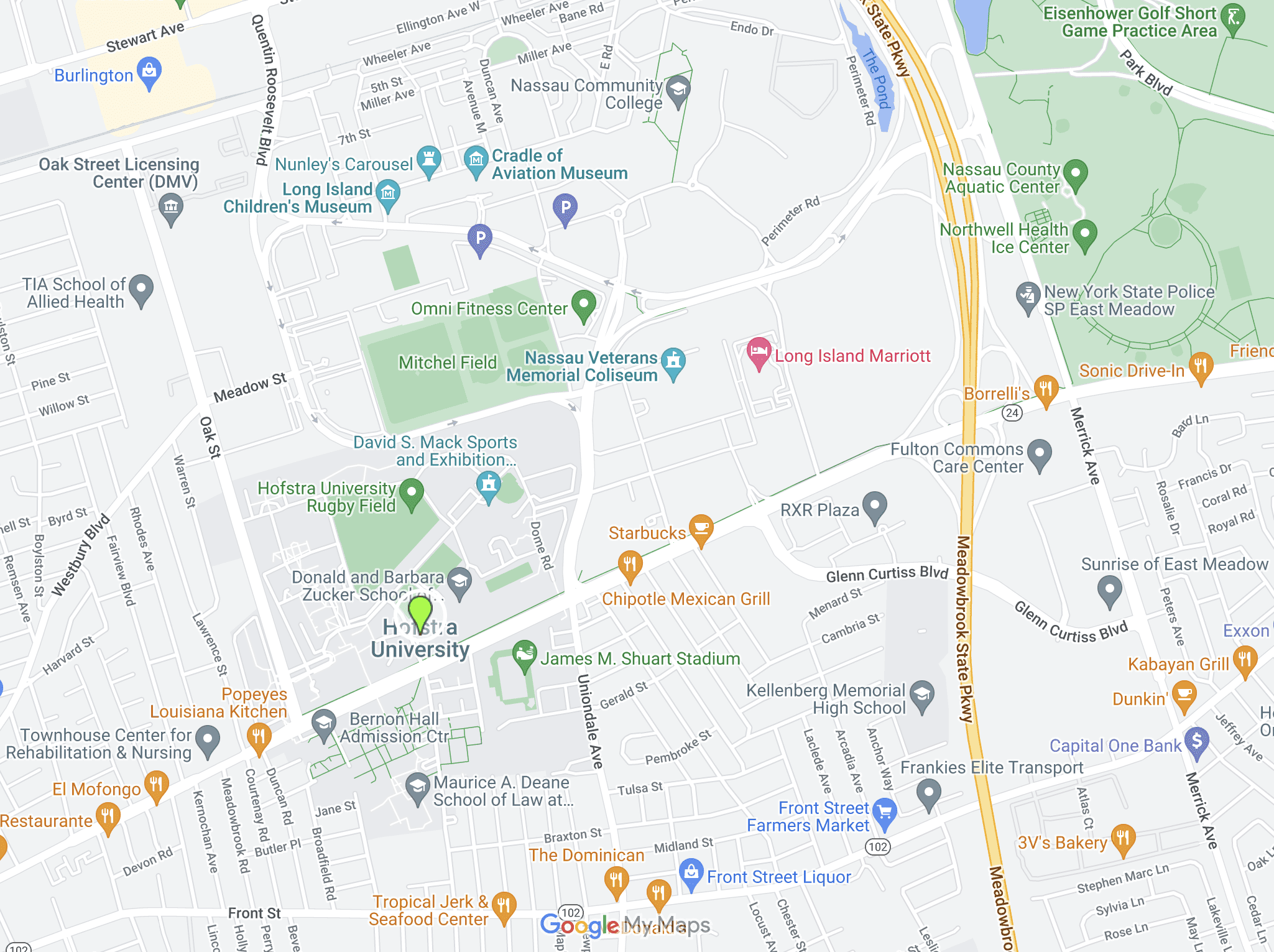 At least some have raised concerns about local young people, including high schoolers, being exposed to inebriated casino-goers leaving the Sands or, worse, drunken drivers. See previous story, "Kellenberg parents, students worry over casino in Uniondale."
Not every organization specializing in addiction services has come out against the casino, however. "We have a neutral stance on gambling," said Diana Reuter, program manager for the Problem Gambling Resource Center in Uniondale. "Therefore, we are not against the implementation of the new casino in Nassau County. In fact, if they are here, we hope to have a strong partnership with them to train staff and offer information for patrons. Our work is focused on bringing awareness to problem gambling and connecting those negatively impacted by problem gambling to resources and treatment."
PGRC, which first opened on Long Island in 2019, is a program of the New York Council on Problem Gambling, which is funded by the New York State Office of Addiction Services and Supports. PGRC's objective is to "increase public awareness about gambling addiction and connect those adversely affected with services that can help them."
Reuter noted her organization has seen an increase in calls among young people after the coronavirus pandemic. "There are concerns about the location of the casino being in close proximity to the colleges, and rightfully so," Reuter said. "The younger the exposure to gambling, the higher the risk of developing an addiction. Our hope is that we can work with the colleges to provide prevention education on campus and share information about our treatment resources in the event students develop a problem gambling issue."
Different studies have shown a relationship between a casino and drunken-driving accidents in the areas around casinos.
A 2010 study by Chad D. Cotti, Oshkosh Corporation professor at the University of Wisconsin-Oshkosh, and Douglas M. Walker, professor of economics at the College of Charleston, indicated a strong link between "the presence of a casino in a county and the number of alcohol-related fatal traffic accidents."
That relationship, however, depended on the size and nature of the county, they found. "On average," they said, "rural or moderately sized counties will likely see an increase in alcohol-related fatal traffic accidents when casinos are present."
Meanwhile, urban counties are more likely to see a decrease, according to their study.
It was unclear precisely where Nassau would fall on this spectrum. Nassau, with a population of nearly 1.4 million, is considered a large suburban county. The Hub, with its two universities (Hofstra and Nassau Community College), four museums and the coliseum, is considered an educational and cultural center of the county.
While NCC has come out for the casino, saying it would provide job-training opportunities for students, the Hofstra University Board and President Susan Poser have taken a stand against the casino.
The casino would be "surrounded by educational institutions from preschool through graduate school, and a diversity of suburban communities that should not be exposed to the increased traffic congestion, crime, economic harm to local businesses, and other negative impacts that a casino development would likely bring," wrote the Hofstra trustees in "An Open Letter Considering the Proposal for a Casino in the Nassau Hub."
At least some Hofstra students have voiced their concerns over the proposal. "It's way too close to a college campus, in an area that is already not the greatest," said Arianna Vitale, a Hofstra sophomore. "Putting a casino in an area like this will attract some trouble because of drunk and reckless driving on a main street where hundreds of students are crossing every day and thousands of people are driving home … That's an awful idea, and I really hope that it doesn't happen because that's just trouble waiting to happen."
The nonprofit, Melville-based Mothers Against Drunk Driving, whose mission is ending drunken driving, also had "no position on the casino" at the time of this writing.