Since the early to mid-2000s, restaurant developer Peter Poulakakos has steadily built a portfolio of fashionable eateries across Lower Manhattan. The failure of one of his more recent projects — Pier A Harbor House on the southern tip of Manhattan — leaves the future of a New York City architectural treasure in question.
By Scott Brinton
Part two of two. For the first installment of this story, click here.
Pier A Harbor House, a three-story, 28,000-square-foot collection of high- and medium-end dining venues overlooking New York Harbor, lies vacant these days, its many stools resting upside down atop bars and tables, its wine glasses collecting dust and its stainless-steel beer kegs stacked on shelves. 
A handful of notes taped to the inside of its glass doors read, "Pier A will be closed until further notice. We apologize for the inconvenience. Be safe."
Pier A, a national historic landmark that was built in 1886 as the headquarters of the New York Docks Department and is owned by New York City, has remained unoccupied since the Harbor House shuttered in 2020 amid the coronavirus pandemic.
Restaurant developer Peter Poulakakos, whose portfolio of roughly 20 Manhattan eateries has been described as an "empire," was the force behind Harbor House, along with his father, Harry, who founded the iconic Harry's at Hanover Square, only blocks from Wall Street, in 1972.
In 2011, the Poulakakoses joined with the Dermot Company and others to develop the Harbor House. That March, Pier A Battery Park Associates LLC, of which the Poulakakoses are listed as owners in court documents, signed a 25-year lease to Pier A with the Battery Park City Authority, a New York State public benefit corporation. The BPCA is responsible for the site and is charged with management of several other venues within the 92-acre Battery Park City neighborhood on Manhattan's southwest side.
The lease was worth $39.1 million in rent over its life, in addition to a percentage of annual gross sales above $18 million. Though New York City owns the pier, the BPCA acts as the landlord, as it leases the site from the city, so the agreement that it signed with Pier A Battery Park Associates was a sublease.
Now it is unclear how the BPCA, which is tied up in litigation with Pier A Battery Park Associates over the broken lease, will recoup the millions of dollars in lost rent that it was to receive from Pier A Harbor House. Last July, the BPCA sued Pier A Battery Park Associates, seeking $8.5 million in damages, according to court documents.
The New York State Legislature created the BPCA in 1968. After the corporation's expenses are deducted from collected rental income, remaining funds go toward development of New York City public housing.
The BPCA referred The Advocate to a public affairs consultancy firm, Risa Heller Communications of Manhattan, which had no comment.
A shell of its former self
Harbor House's opening in November 2014 was heralded with considerable fanfare, with admiring write-ups in any number of publications before and after its launch. Among the spaces at this "nautical-themed megavenue," as The New Yorker described it in 2015, were an expansive banquet hall on the top floor; a fine-dining restaurant on the second, which closed after a year; and a coffee shop and oyster and alcohol bars on the first, with wooden picnic tables fanning out on the promenade around the off-white structure for al fresco fare.
This grand complex could seat as many as 400 inside and nearly as many outside. Business was reportedly brisk at first, with $15 million to $18 million in annual gross revenue, placing it among New York City's top-earning dining establishments, according to court documents. By December 2018, however, Pier A Battery Park Associates had fallen $1.7 million behind in its rent payments, and it renegotiated its lease down by $14 million, or about a third, over the remainder of the agreement, The Broadsheet Daily, which covers Lower Manhattan, reported in 2020.
The Pier A Battery Park Associates lease was amended six times from 2011 through 2018, the terms of which can be found on the BPCA website. Amendment Five stipulated that Pier A Battery Park Associates was required to make an additional monthly rental payment of $26,339.29, on top of its base rent, between June 2017 and Jan. 1, 2022, to make up for "deferred" rent. That amounted to more than $1.4 million. Amendment Six outlined its restructured long-term lease.
In 2017 and 2019, two class-action civil lawsuits claiming wage violations were filed against Pier A Battery Park Associates, the Poulakakoses and others. The suits, found here and here, alleged that hundreds of thousands of dollars in Harbor House workers' tips were misappropriated. The suits were settled in 2018 and 2021, respectively, court documents show.
In the two cases, workers claimed they were paid less than minimum wage while their employers allowed non-tipped employees to share in their tips, according to court documents.
Combined, the two settlements amounted to $475,000. The suits were two of the 12 outlined in the first installment of this two-part story.
In January 2020, the Harbor House developers had stopped making required payments to the BPCA, as well as interest payments on a $16.5 million loan that they took in 2011 to furnish and open the venue, according to a December 2020 lawsuit filed in New York State Supreme Court by their lenders, who sought to recover the remainder of the debt they were owed, plus accrued interest. The Poulakakoses were among the six named defendants in the suit, which was dismissed in June 2022.
According to court documents, the Harbor House developers handed back Pier A's keys to the BPCA in August 2020, surrendering their "leasehold interest" in the property.
Peter Poulakakos had no comment when reached on his cell phone. His Manhattan-based attorney, Wayne Kreger, did not return two calls to his office.
Pier A's uncertain future
What will become of Pier A now is unresolved.
Constructed in the Beaux Arts architectural style of the late 19th century, the structure is the last of the enclosed piers that "once defined the Lower Manhattan waterfront," according to the BPCA. Its distinctive, four-story clock tower at the southwest end of the long, rectangular structure was added in 1919 and is likely the first formal World War I memorial in the U.S.
Pier A was listed in 1975 on the National Register of Historic Places, requiring that it be kept in "good repair" to prevent "demolition by neglect." New York City designated it a landmark in 1977.
Pier A sits on the border between Battery Park City to the west and the Battery (formerly known as Battery Park) to the east. The 330-year-old Battery, New York City's first waterfront park, is home to Castle Clinton, a national monument that was constructed as a fort in 1812 to ward off a British invasion and is now managed by the National Park Service, which erected an oversized white tent there as a security screening center for the Statue of Liberty and Ellis Island.
Working with the NPS and the New York City Department of Parks and Recreation, the not-for-profit Battery Conservancy, a public-private partnership, maintains the park's 25 acres of gardens, which look out onto Lady Liberty across New York Harbor.
Pier A also lies at the foot of the Empire State Trail, a 750-mile-long bikeway from New York City to Buffalo. Only a short distance north along the trail, One World Trade Center towers above the Manhattan skyline.
This is all to say, Pier A is situated at the nexus between several major tourist destinations. The Battery alone is visited by millions of people a year.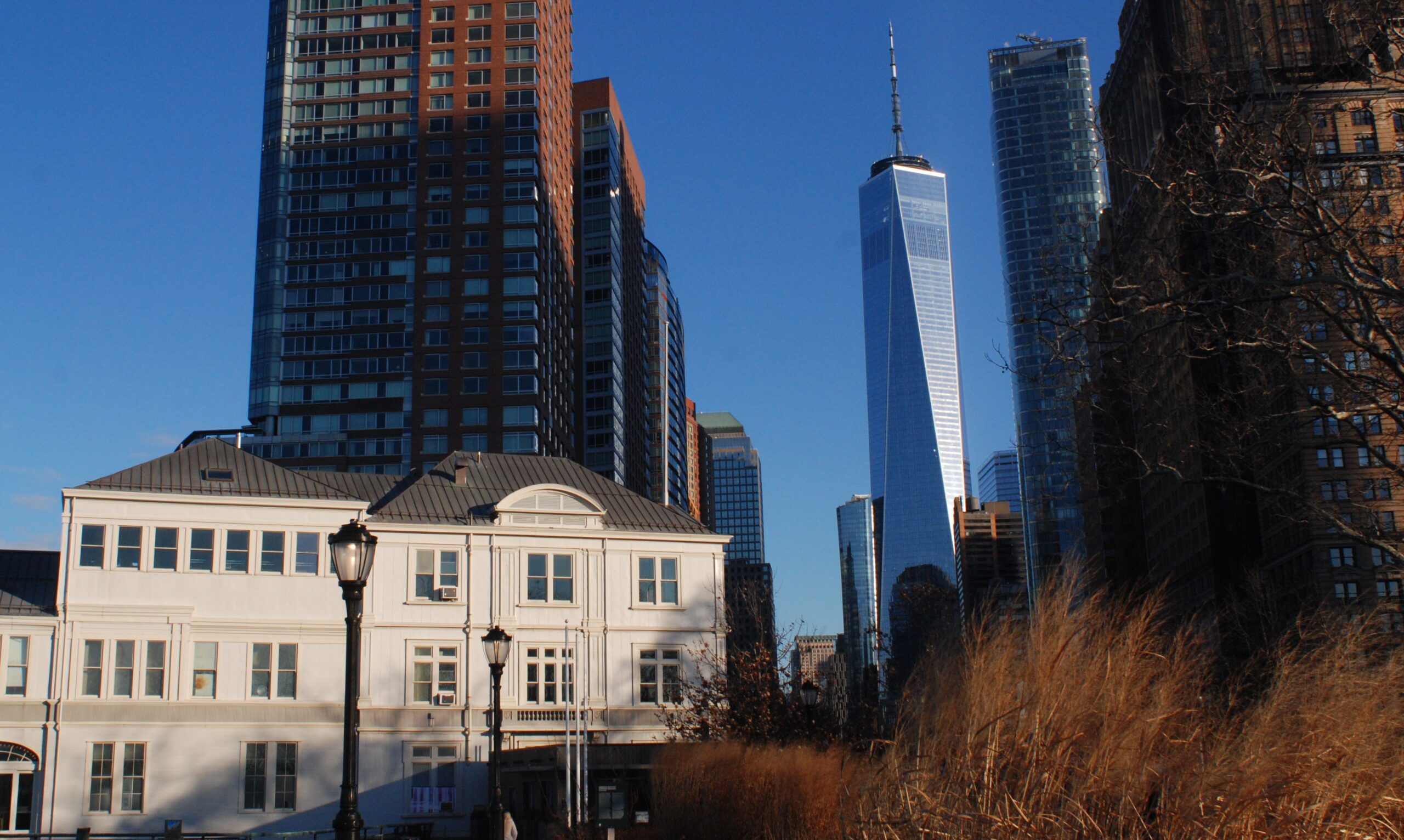 Warrie Price, founder and president of the Battery Conservancy, said she hopes to see Pier A become a heritage center where visitors to the Statue of Liberty and Ellis Island could also undergo their security screenings. The big white tent, which she describes as a "monstrosity," could then be removed.
"We need to restore public use along the Battery's waterfront," Price told The Advocate.
Before Pier A became a dining venue, the NPS had floated a proposal to transform it into a a working dock with ferries to the Statue of Liberty and Ellis Island, but nothing ever came of it, according to The Broadsheet Daily. The BPCA instead moved ahead with plans for Pier A Harbor House.
Thirty million dollars of New York City Economic Development Corporation funds was spent to restore Pier A after "it had remained empty and deteriorating for many years," the BPCA 2012 annual report states. Phases one and two of the reconstruction were completed in 2009 and 2010, with the final phase undertaken in 2012.
Superstorm Sandy struck Lower Manhattan on Oct. 29, 2012, a month before the last stage was to be finished. The storm caused an estimated $4.5 million in damage to the structure when it was flooded by five feet of saltwater. The restoration, though, was completed by the summer of 2013, and Pier A Harbor House opened a year and a half later.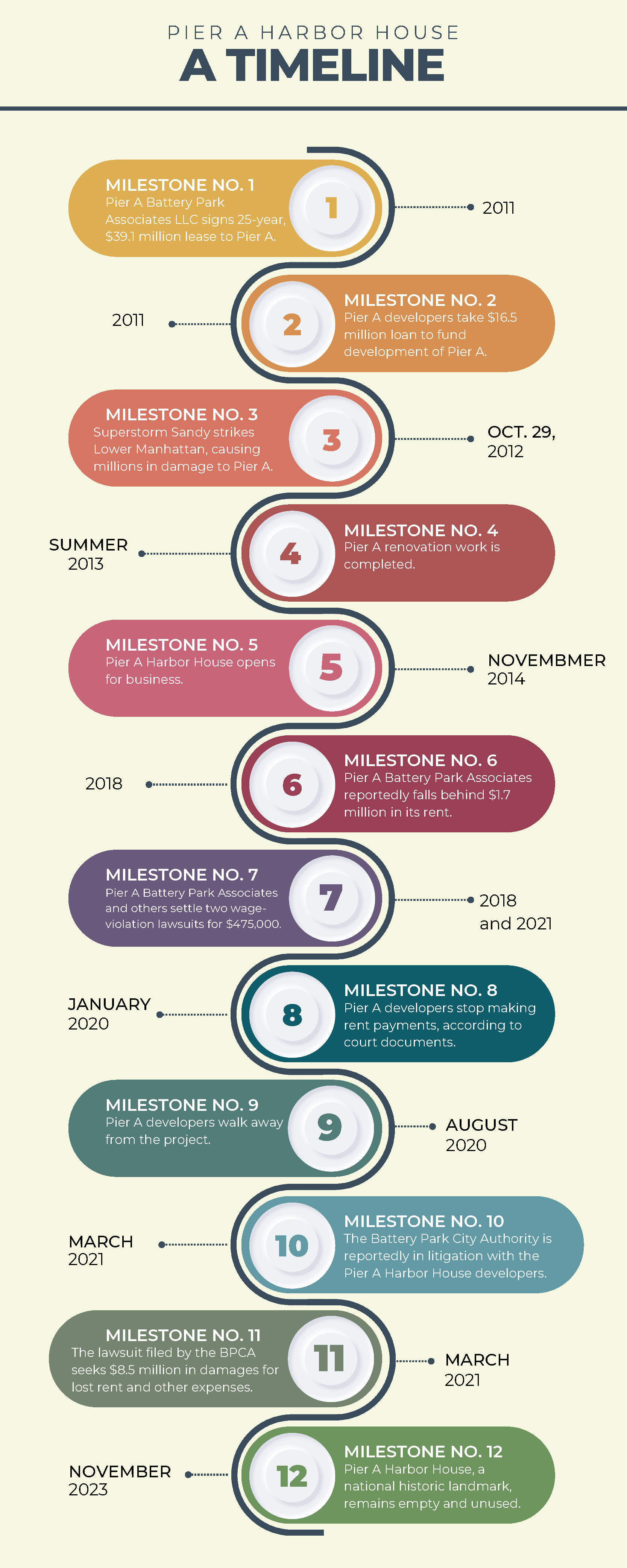 In all the BPCA Board minutes from 2020 and 2021, only three mentions of Pier A were found, none related to closure of the Harbor House. The venue's shutdown was also not discussed in the BPCA's 2020 and 2021 annual reports.
According to a story in The Tribeca Trib, BPCA spokesman Nicholas Sbordone told Community Board 1's Waterfront, Parks and Cultural Committee in March 2021, "Pier A is subject to a contract with obligations to be resolved among the existing parties. We're not at a point where we can make decisions about future use."
New York City Councilman Christopher Marte, a Democrat from Battery Park City, said any litigation that Pier A might be wrapped up in should not stop the city from developing future plans for the site. "It could be a great revenue generator for the city — something that the mayor and the governor are trying to encourage to New York City — and it needs to get back up and running," Marte told The Advocate's reporting partner, Kristin Thorne of WABC "Eyewitness News."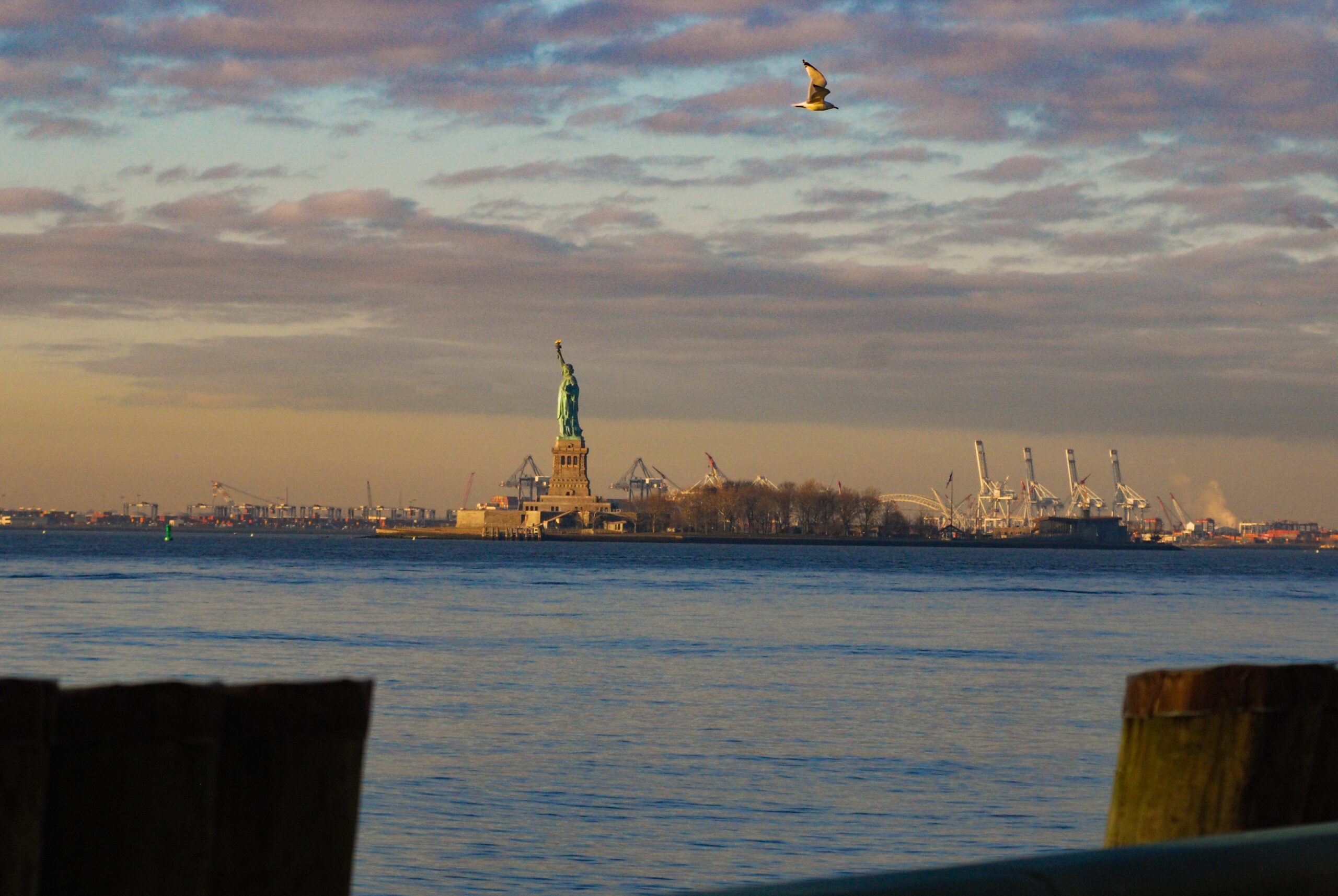 Scott Brinton is assistant professor of journalism at Hofstra University and faculty editor of The Long Island Advocate.