By Lucas Pino
Editor's note: Part three in a series on how the Covid-19 pandemic has affected Hofstra University students personally.
When Covid-19 first hit, I believed it was not a big deal and normal life would quickly resume. However, as reports of the number of cases and spread of the virus emerged, I realized the seriousness of it.
Particularly hard hit have been nursing and assisted living homes, where the elderly and medically fragile patients live. An April 24 article by ABC News reported that the number of deaths of nursing home residents had exceeded 10,000, roughly 20 percent of Covid-19 deaths.
I understand all too well the issue that ABC News was reporting. On March 17, nine days after Hofstra University closed its campus and classes went online, my 88 year-old grandmother, Rose Pino, started showing symptoms and was tested for Covid-19 with a cotton swab inside the nostril. Four days later, she was admitted to Huntington Hospital in Suffolk County. She had contracted the virus.
The virus was likely passed to her from another resident at Sunrise Assisted Living in Dix Hills, where she lived. Sunrise is a bit of a drive from my home in Glen Head, but closer to some of my other family members. Since this virus is very contagious, no one from my immediate or extended family was allowed to visit my grandmother during her hospital stay.
After my grandmother was hospitalized for a few days, we received news that she was showing signs of improvement. But then, suddenly, she took a turn for the worse. Overnight, her organs started shutting down, and she died within two and a half hours, after a little more than a week in the hospital.
My grandmother was a healthy woman, and when my family and I heard that she had the virus, we all believed she would survive it. The night of her death, my father shared stories of how strong she was, and how she would recover after an illness. We joked that she had a great immune system.
On the night of her death, my parents, sister and I had to grieve at home. We spent the night talking about all of the memories she left us, including all of the times we would visit her and my grandfather on the weekends at their home in St. James, in Suffolk County.
The next night, I had a bowl of creamed penne pasta for dinner, my favorite dish that she made me when I was growing up. We took out photo albums from the attic and looked at pictures of her with her husband, children and grandchildren. One night, we watched old home videos of family gatherings.
One of them took place on Christmas Eve in 2004, at my grandparents' house, when I was 5 years old and my sister was 7. My grandmother had cooked a full five-course meal for everyone, which included pasta, fish, bread and Italian Christmas cookies that she would bake every year during the holidays. The recipe for the cookies was passed down from my great-grandmother. The tradition has been in our family for decades.
"When God calls you home, you go," said my uncle Richard F. Pino Jr., the oldest son of my grandmother, when I spoke to him later. "It was 88 years of a great life." The worst part, he said, was that my grandmother was in the hospital by herself the entire time, "surrounded by people in hazmat suits."
It was also impossible to have a proper funeral service for my grandmother. Instead, we had a small service, attended by my father and two of his siblings. "It was so surreal," said Linda Pino, my aunt and my grandmother's oldest daughter. "I couldn't even hug my brothers. We couldn't be near the coffin."
"It was strange and very fast," my uncle agreed.
My father, James Pino, my grandmother's youngest child, also commented on the service, saying it "forced a very unusual mourning process … Because there was no wake and no funeral service, it seems like we didn't give her a proper sendoff. These services would have been where not only children and grandchildren, but also cousins, nieces and nephews and close friends, would have gathered to celebrate a life well lived."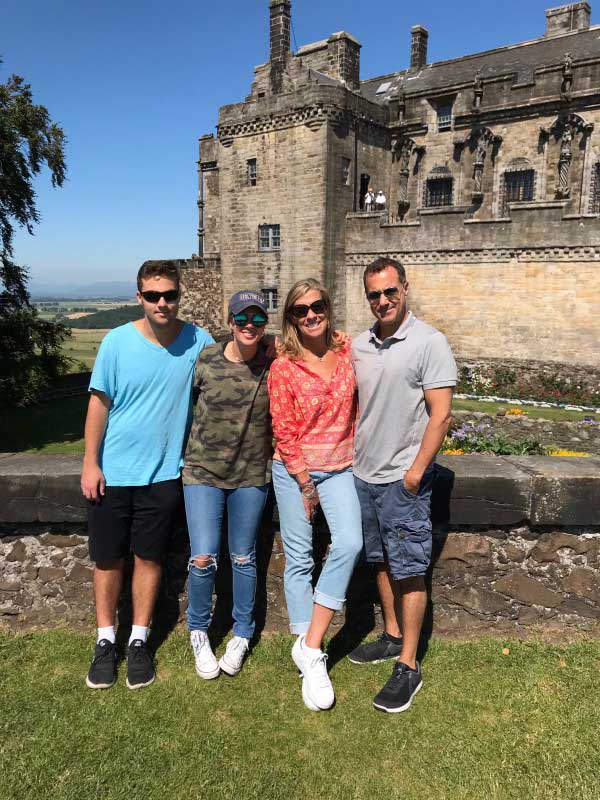 Later in the summer, our family plans to properly honor her life. We are unsure of where or when the service will be, but it will include aunts, uncles, cousins, nieces and nephews, and children and grandchildren, and it will almost certainly involve a lot of Italian food, just like the gatherings my grandparents used to hold.